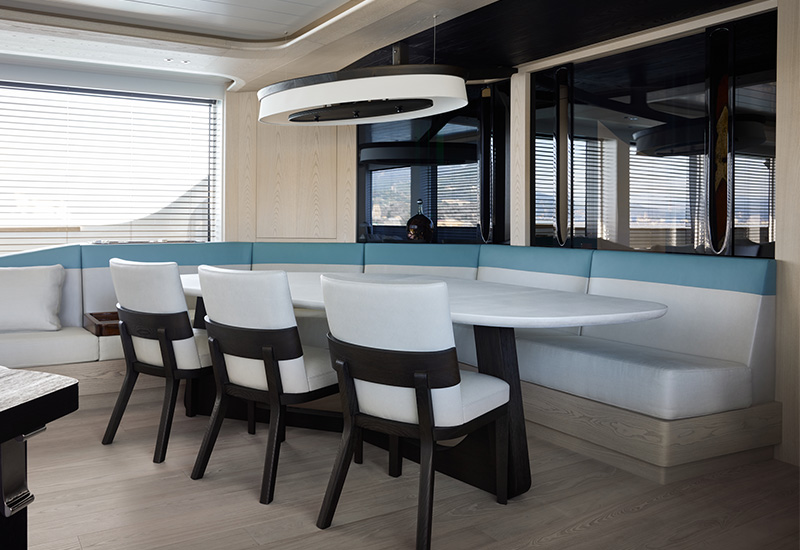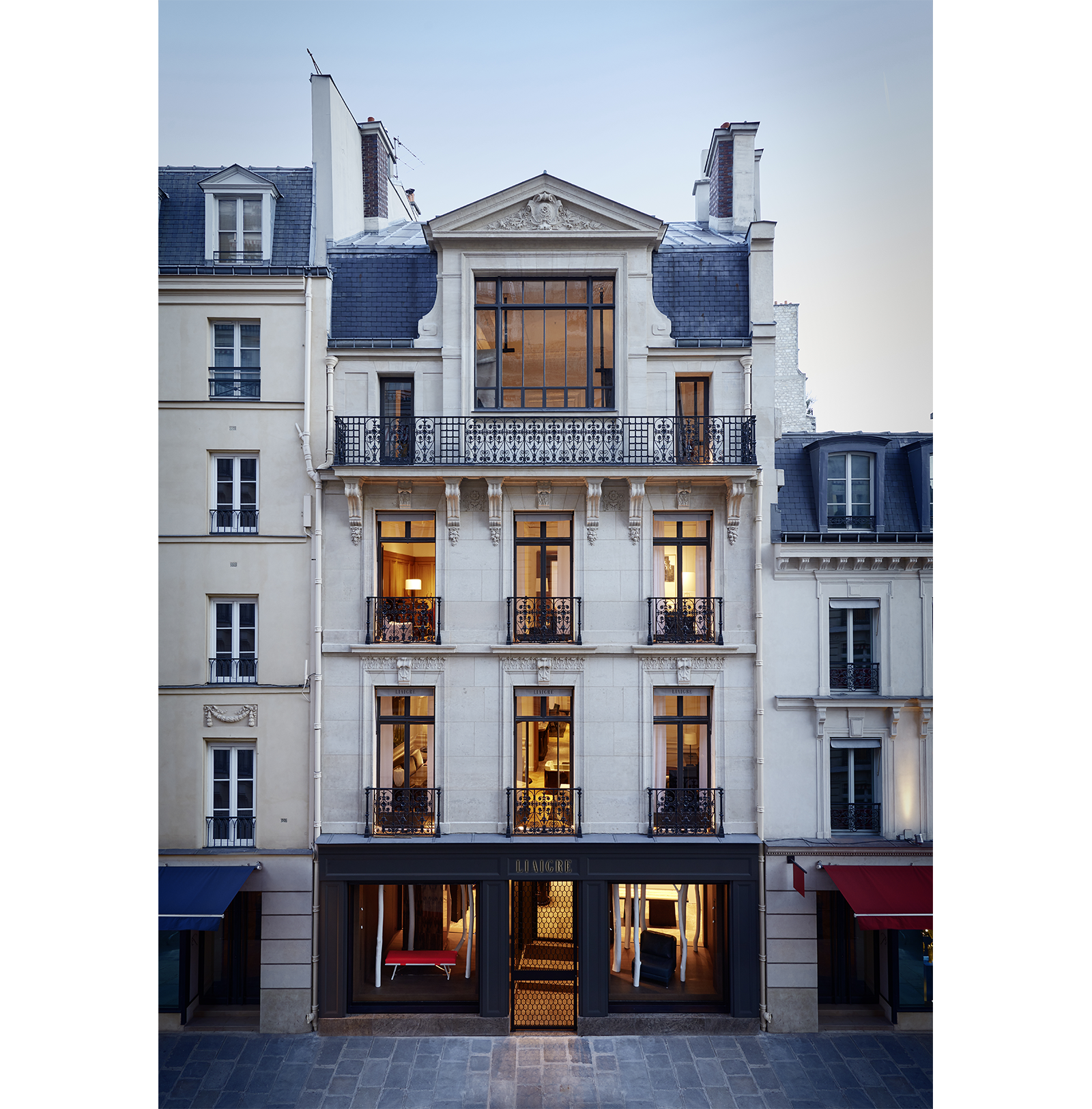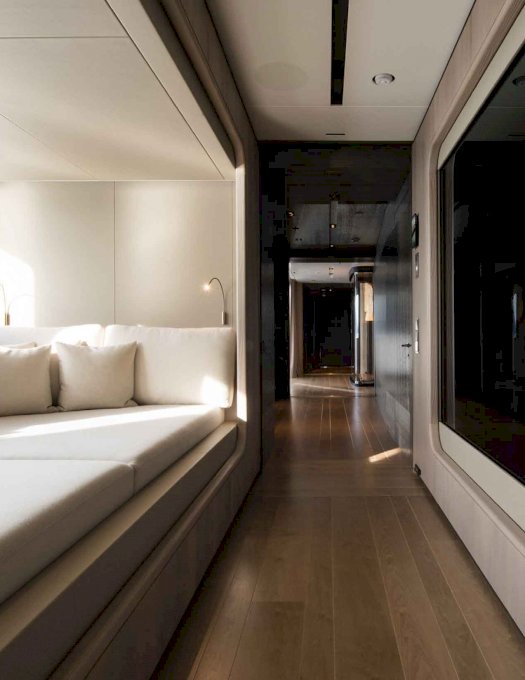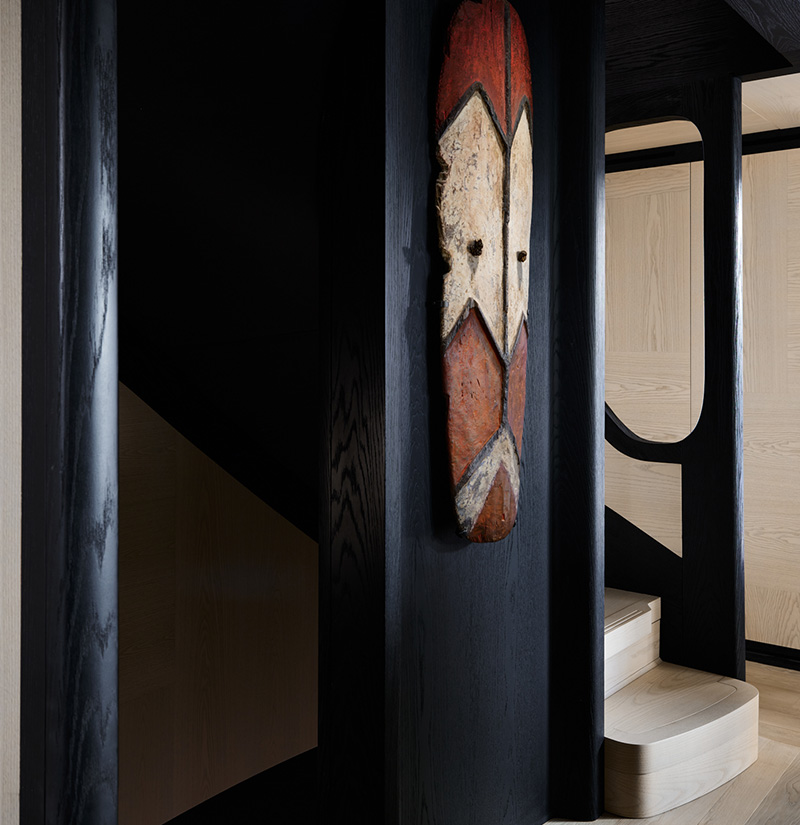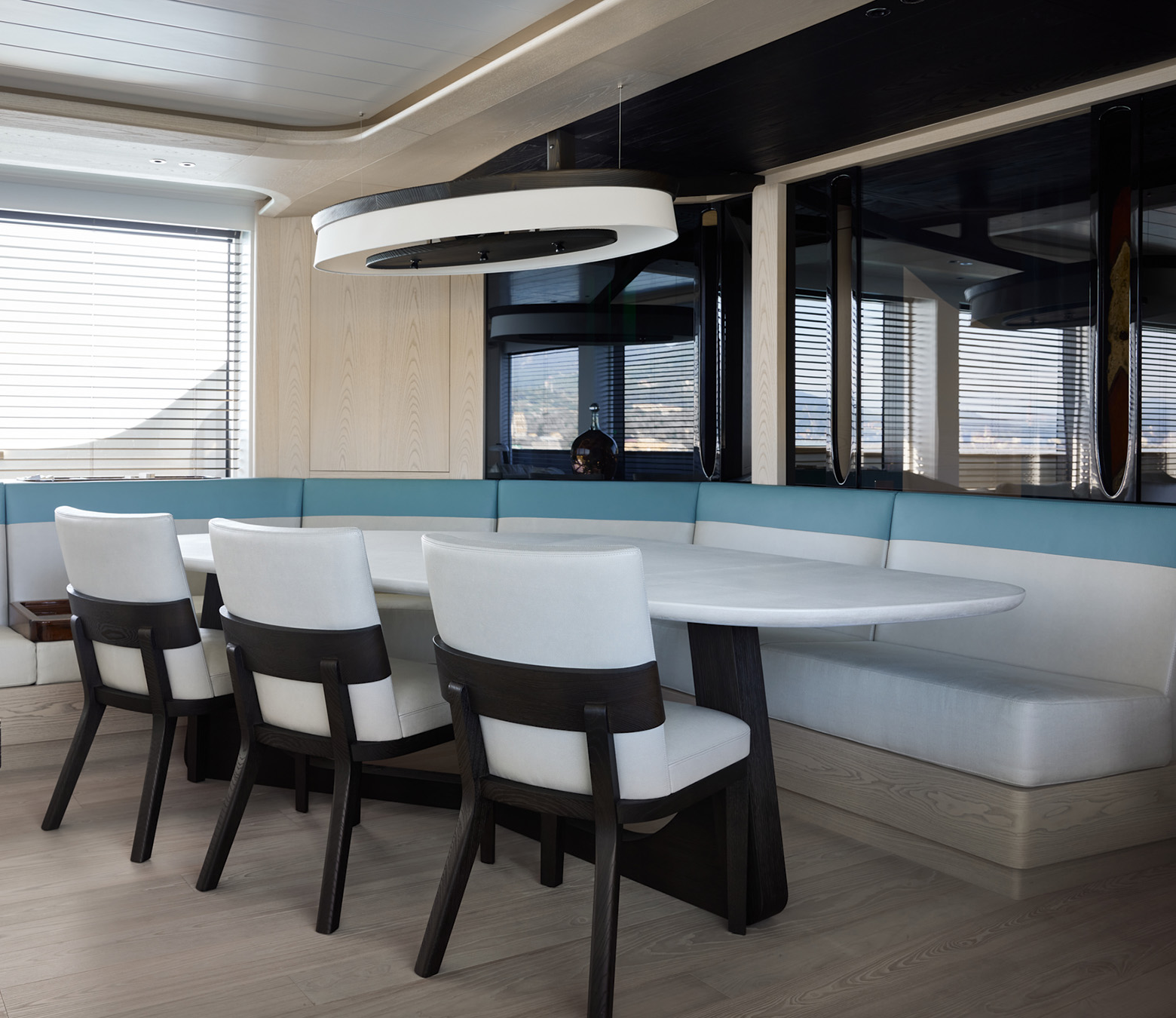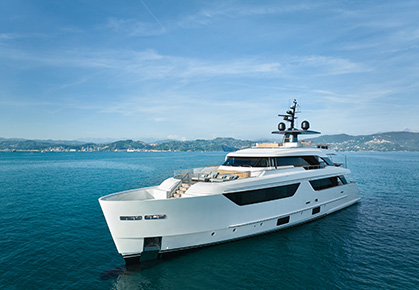 This medium-sized yacht (35 meters) has all the makings of a great vessel, starting with generous living spaces that offer absolute comfort. Designed under the watchful eye of the future owner, the SD118 (not his first yacht), is the result of both a pragmatic and sensitive approach. Pragmatic, because living on the water imposes a few elementary rules, including the ergonomics of various elements of the layout, but also the fluidity of circulation. Sensitivity on the other hand, is expressed by the choice of materials that give this project its uniqueness.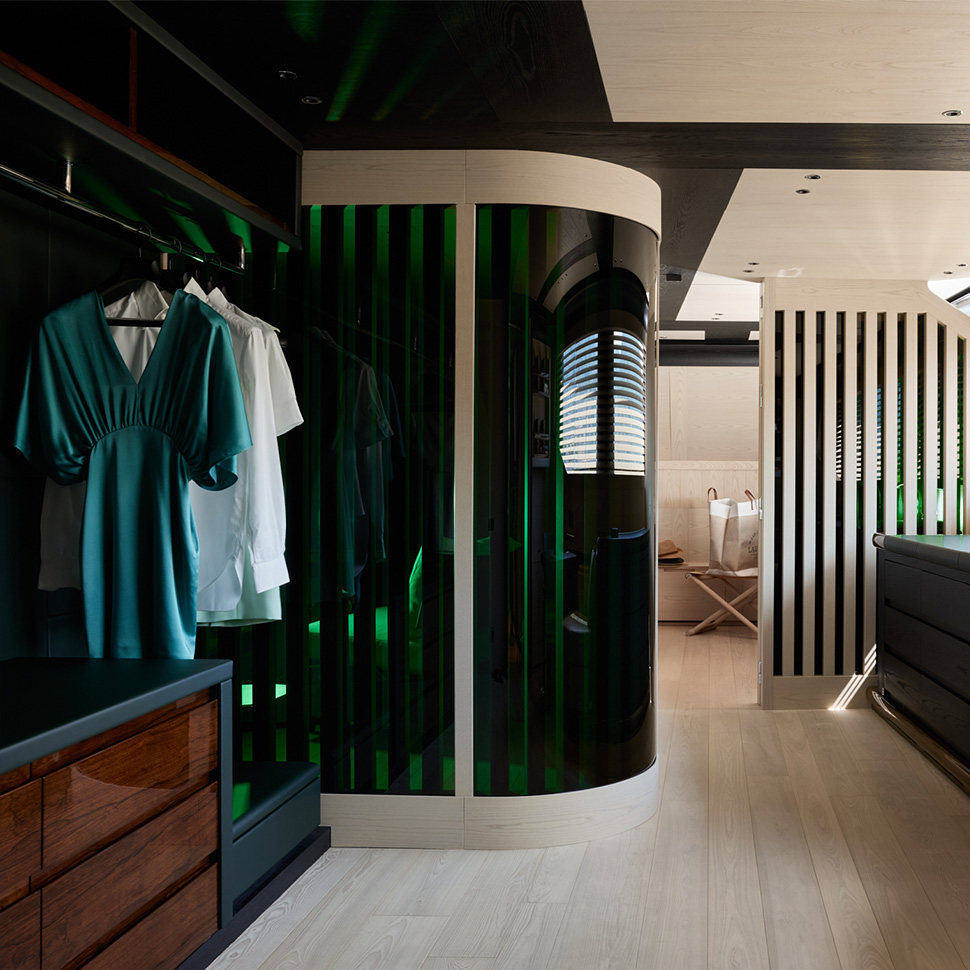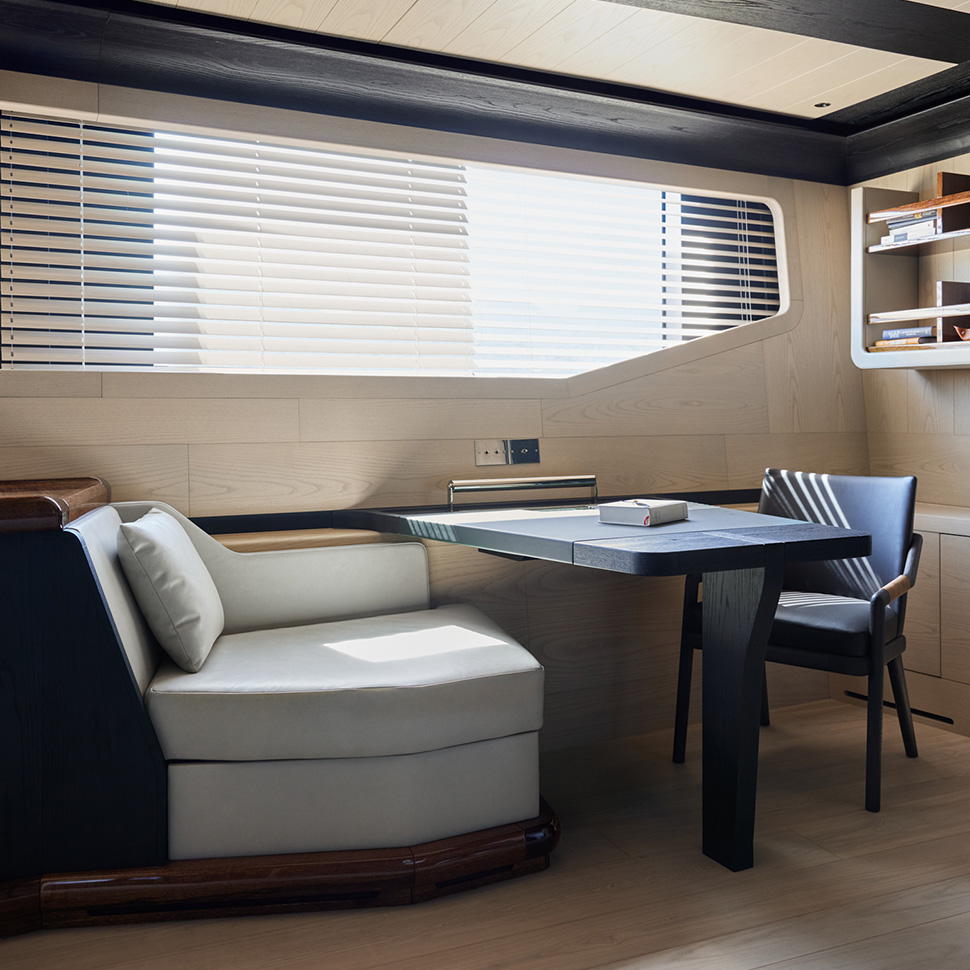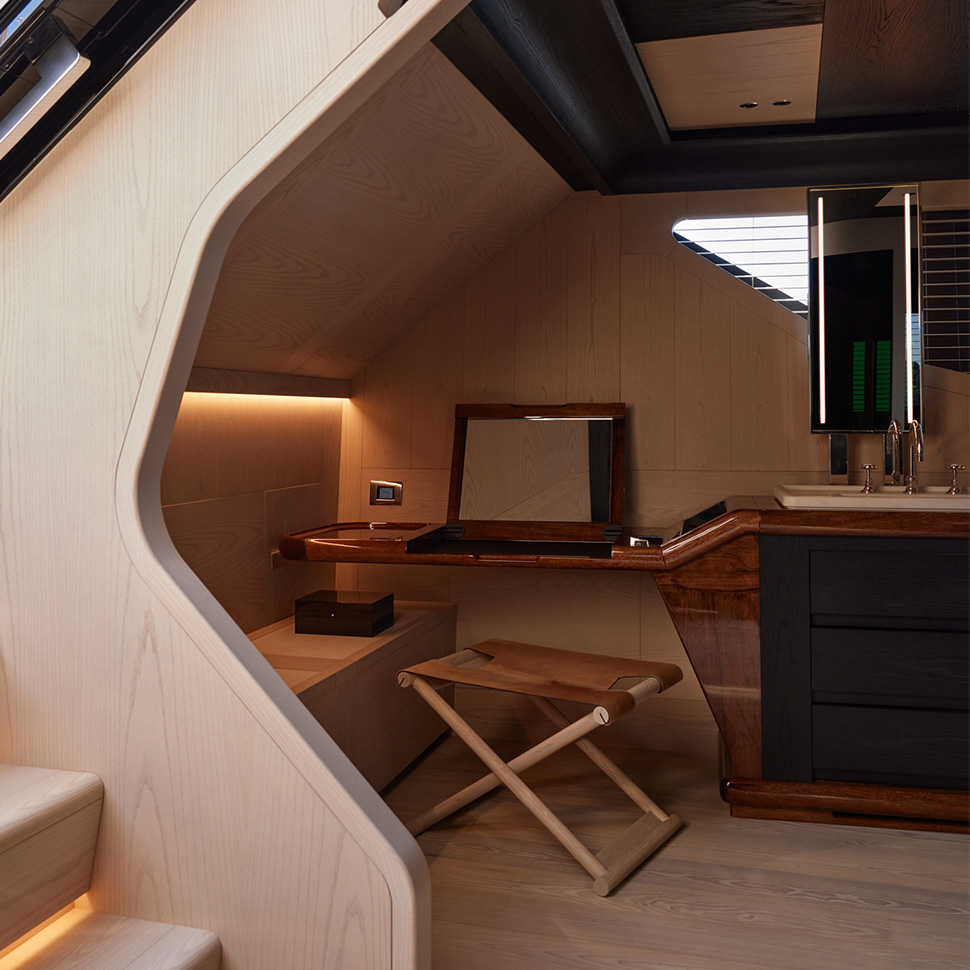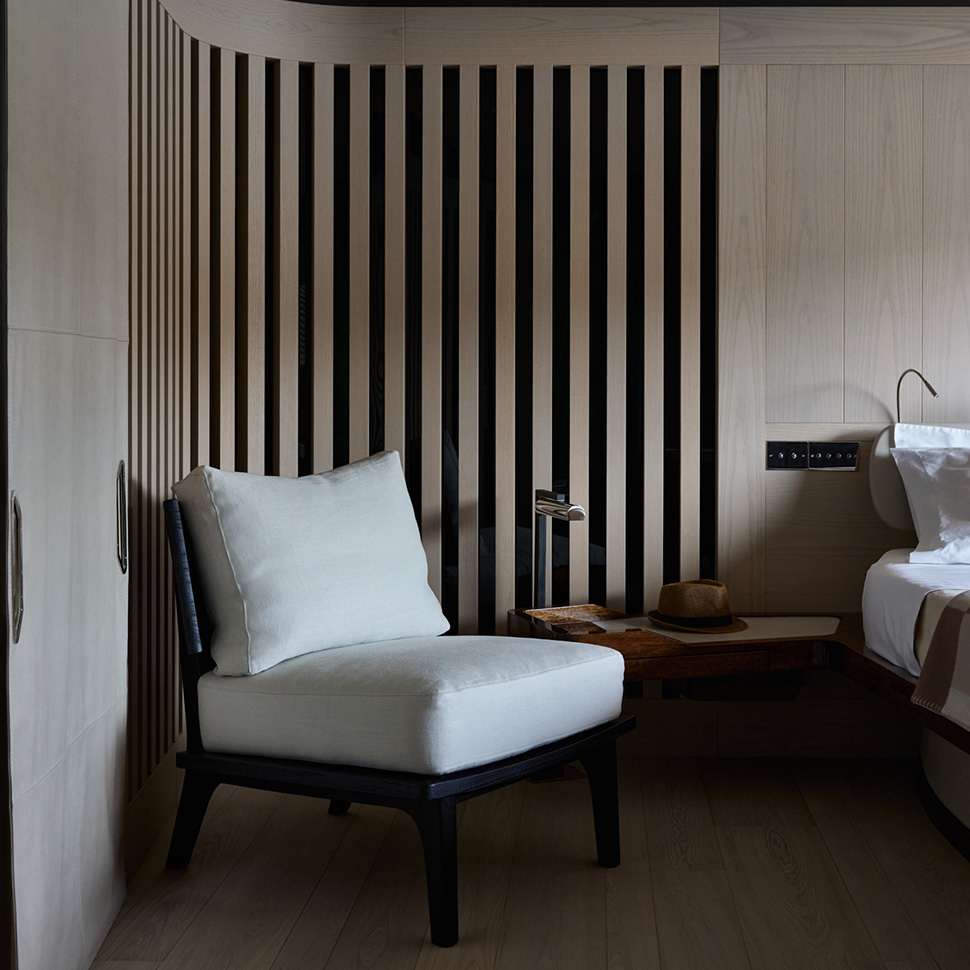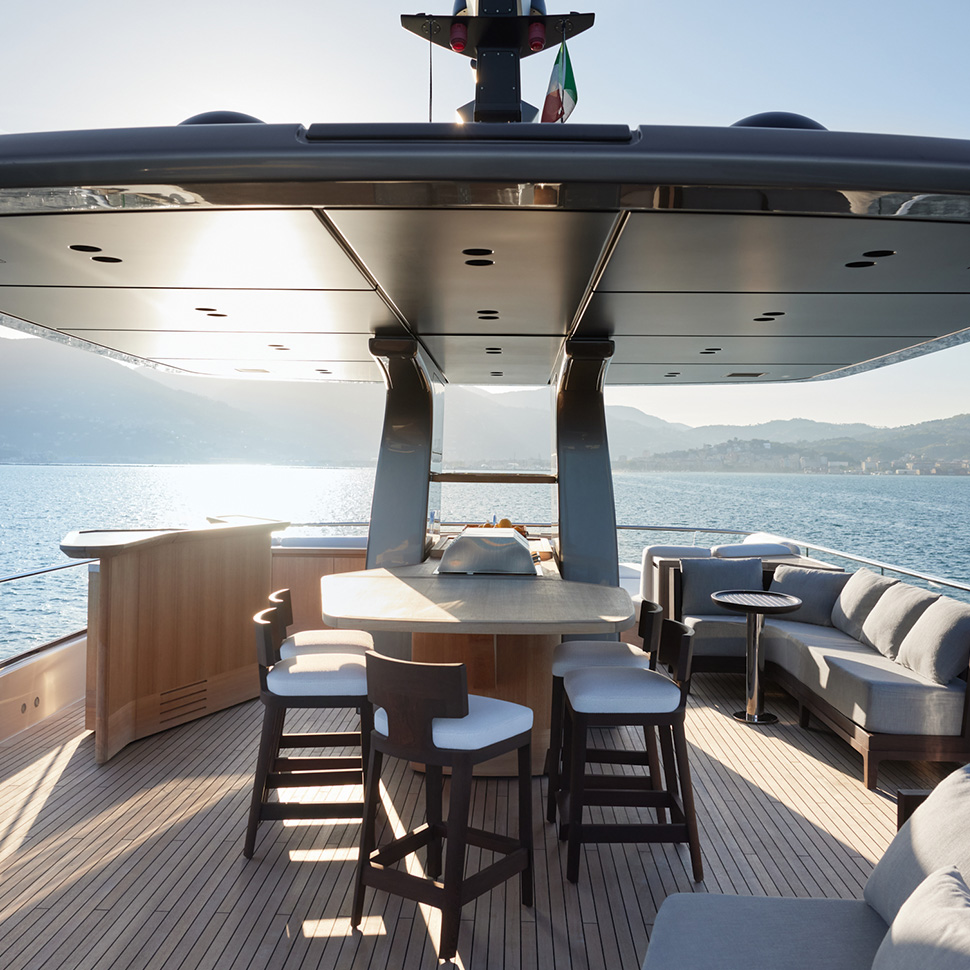 For the clients, a couple who regularly spend their summers on the waters of the Mediterranean, living on board a boat for several weeks is a privileged moment shared with family and friends.
The generosity of the spaces which offer optimal conditions for the wellbeing of everyone, with 350 square meters of living space – 5 bedrooms (including 4 guest rooms), and 4 decks. During the initial discussions, the future owner made a special request, which led Studio Liaigre teams to design an original layout.
The couple's relationship with time is not the same. One gets up at dawn whilst the other likes to sleep longer. Consequently, the client wanted to avoid having to return to his bedroom once he got up, so as not to disturb his wife…
This situation, which is commonplace on dry land, proved to be a challenge in the design of the yacht and prompted the teams to come up with a new idea in this context. They had to find a passageway from the owner's sleeping quarters, that lead on to the various other spaces (bathroom, dressing room, office, entrance), that avoided returning to the bedroom.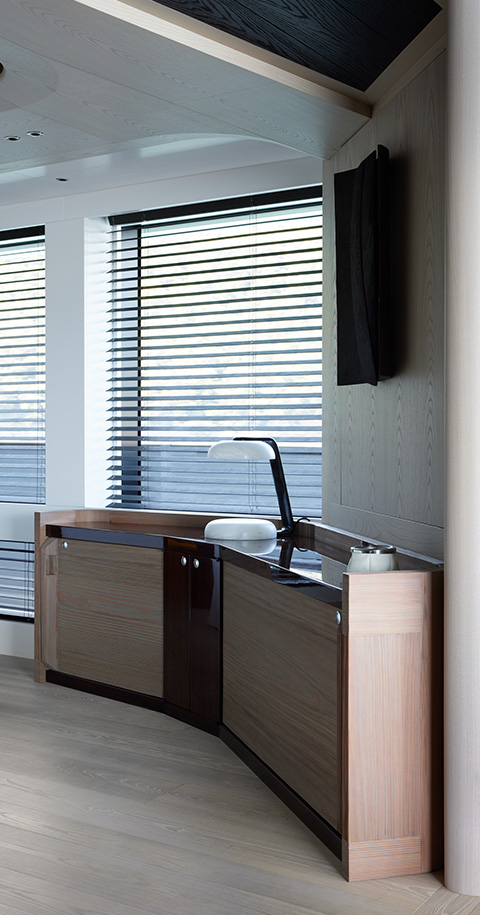 The interior space features a set of walls with alternating vertical slats of light wood and fir green tinted glass. These glass panels are omnipresent, letting in light and reflecting the outside environment. The teams chose a contrasting range of colors, orchestrated around very light woods (bleached ash) and black-stained brushed oak. This simple palette highlights the purity of the lines emphasized by the large black oak cornices that literally shape the space and give it a touch of elegant classicism. This clear line is also enhanced by the harmonious curves of the partitions, the staircase and the various furniture elements, a softness dictated by the constraints of a space that is constantly in motion and where ergonomics must adapt.