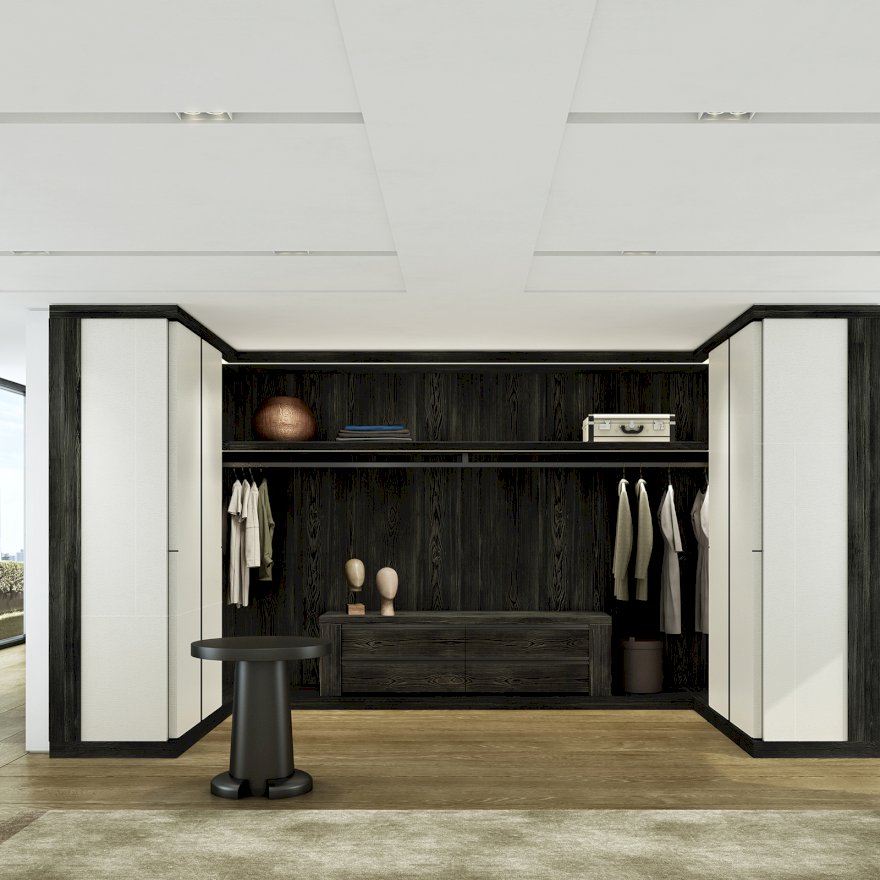 Mirabeau Wardrobe
Liaigre has expanded its offerings to include the creation of custom wardrobes to give the ideal finishing touch to the overall design of a space. Previously only handled as part of the Studio's interior design projects, Liaigre's custom wardrobes are now structured around three functional and aesthetic proposals.

Solid wood, leathers from the Liaigre Collection, and Tulle finishes are the fine materials exclusive to Liaigre that have been selected for the Mirabeau wardrobes.
Discover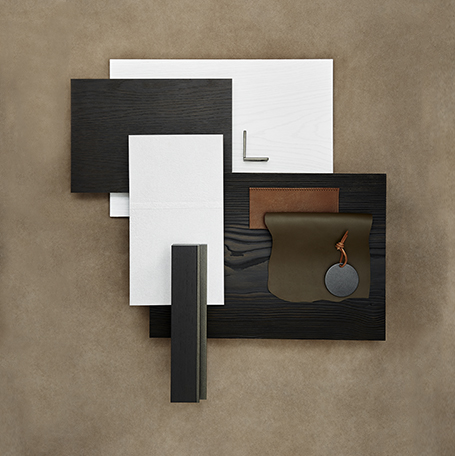 3 ambiances
Charbon
With sandblasted pine stained in a matte black finish and dark stained wire brushed oak, the woods make a statement without any excess embellishment: the material is what matters the most. «Lisse» leather from the Liaigre collection has been selected in camouflage tones. The precious tulle finish created by Pierre Bonnefille is featured in a delicate white. Epoxy Manganese metal creates a subtle tone-on-tone effect with the wood while creating contrast with the Tulle finish.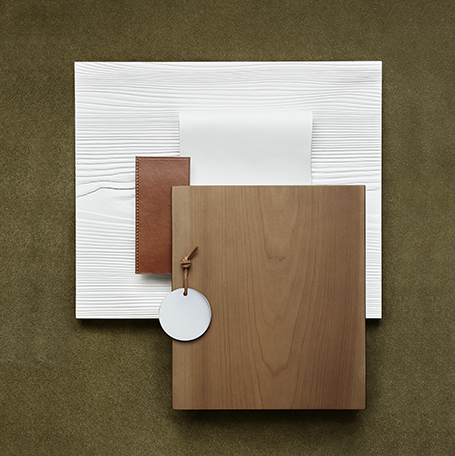 3 ambiances
Cigare
Inspired by Paris Rive Gauche's architecture and color palette. Matte stained cherry is paired with white leather from the Liaigre collection. Polished nickel adds a touch of luminosity to this ambiance.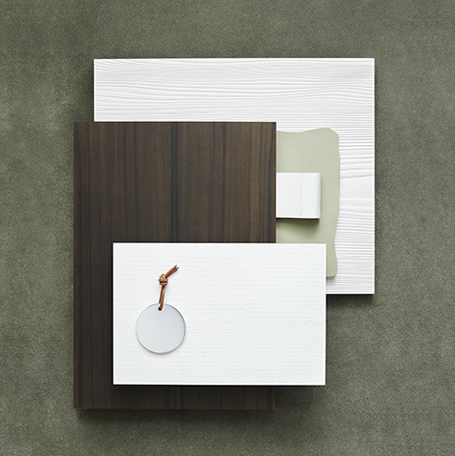 3 ambiances
Craie
This ambiance boasts white sandblasted pine with a texture that has been transformed and purified, as if weathered by the elements, Jamaican Dogwood in a matte finish, and lisse Celadon leather to add color and warmth.
Close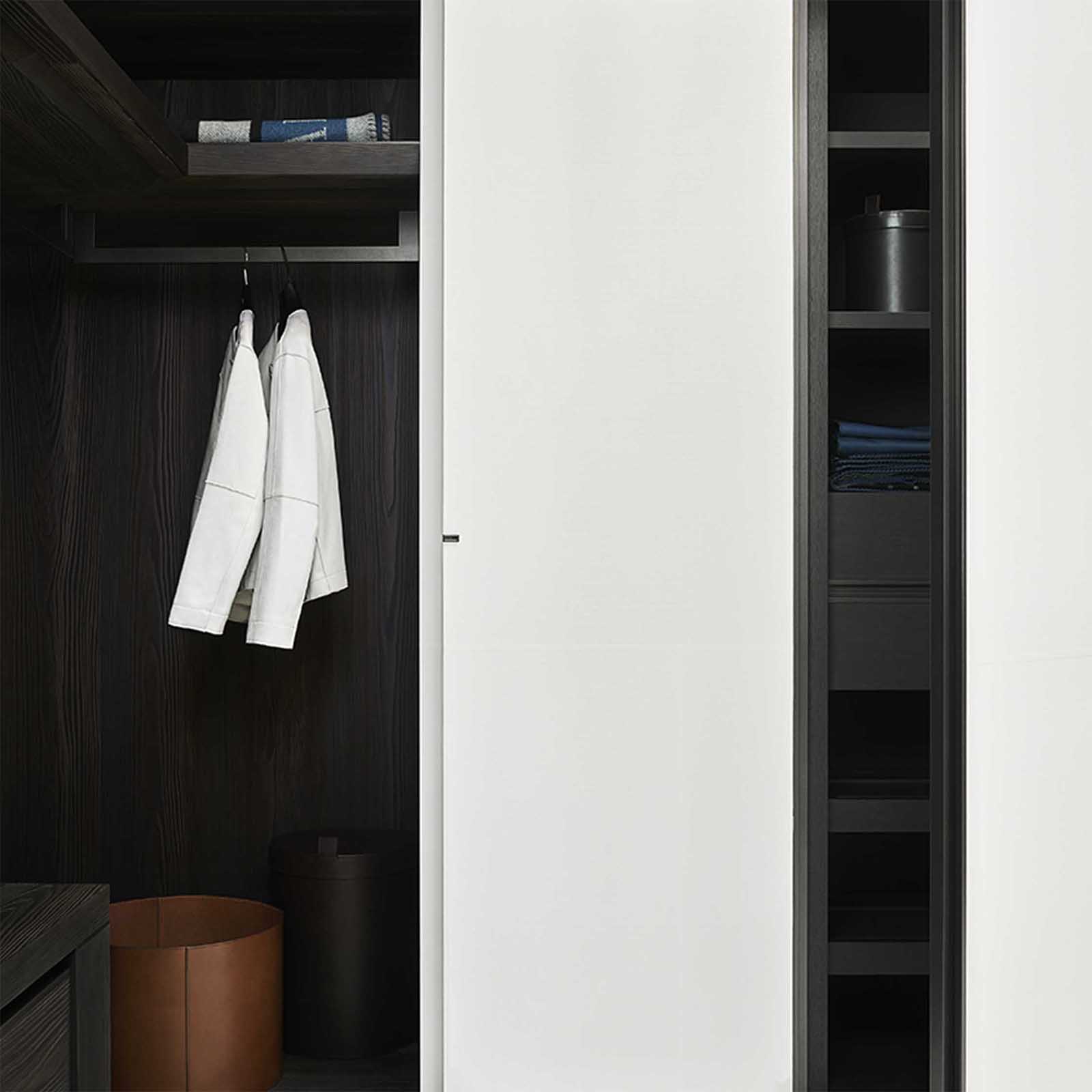 3 shapes
To adapt to all types of spaces, as well as to meet the needs of every client, Liaigre offers three custom wardrobe concepts designed in line with the strong, distinctive aesthetic that is characteristic
of the Liaigre line.

The Mirabeau custom wardrobe is composed of two armoires, a low cabinet and a high shelf. This wardrobe is available in three versions (U, L, I) to adapt to each space with precision. These three versions are modular in height and length, and a range of customizable storage options and finishes can be added.
Discover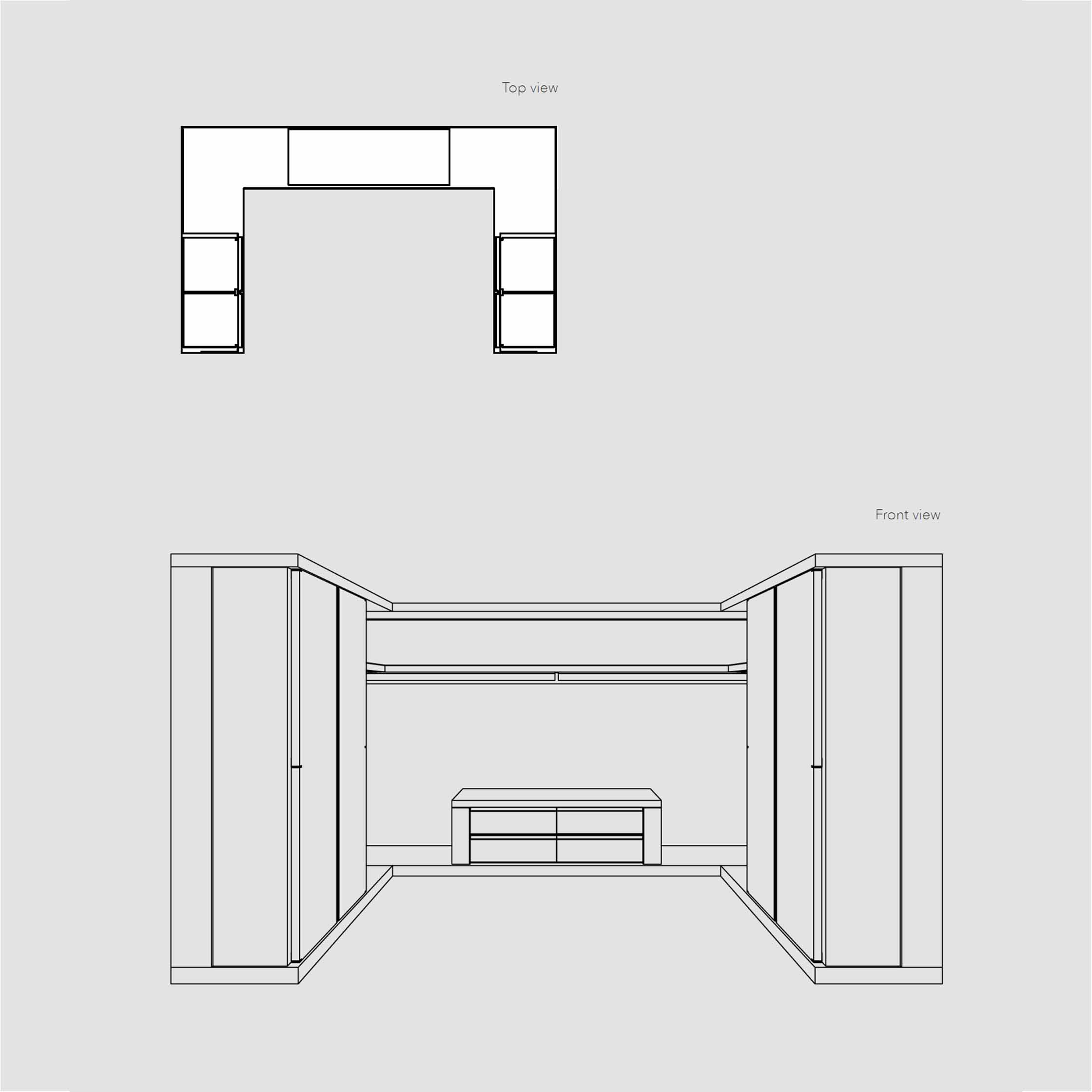 U shaped
The most complete typology of the Mirabeau wardrobe.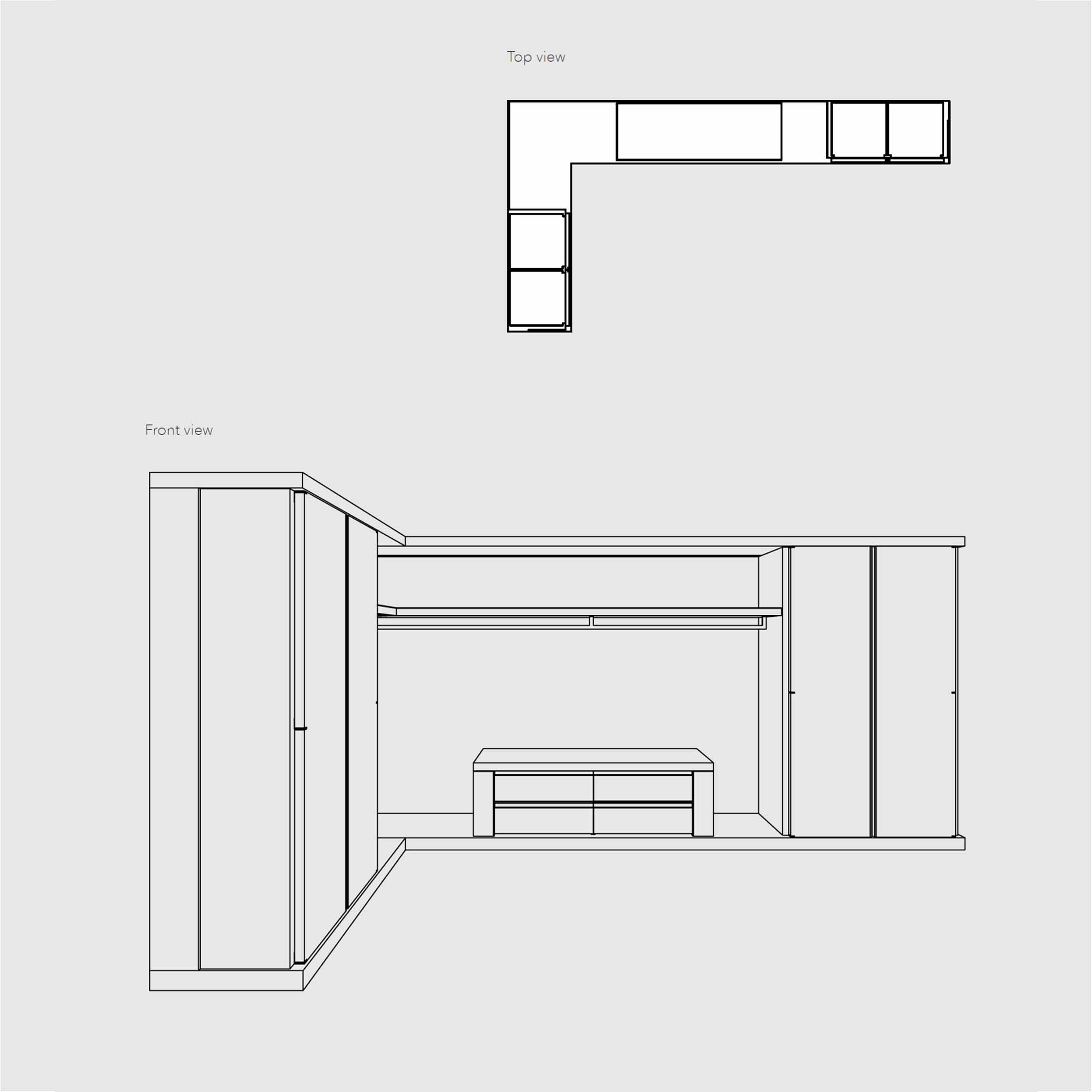 L shaped
A modular typology comprising closed cupboards, high shelves and a low cabinet.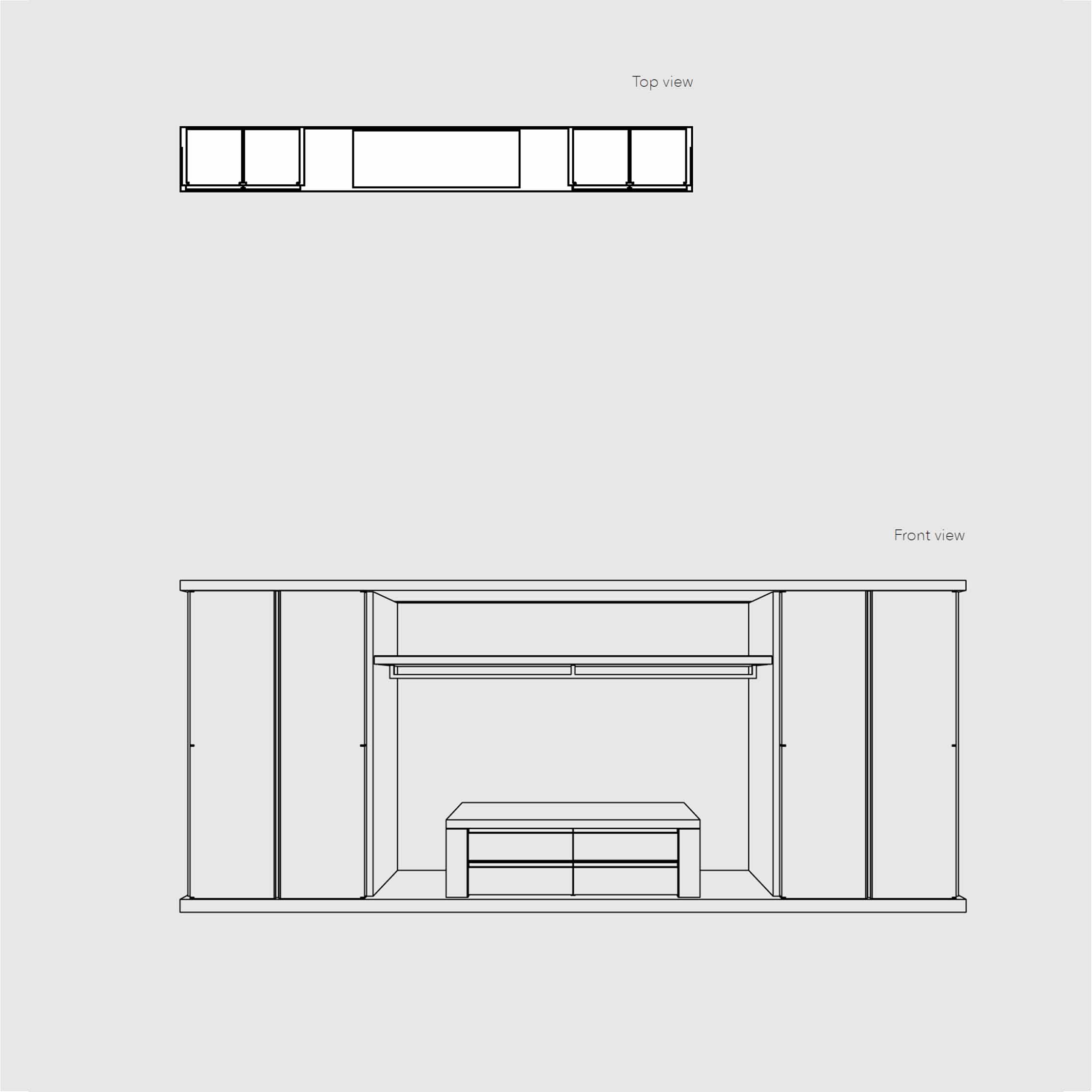 I shaped
The I shaped typology easily adapts to different interior configurations.
Close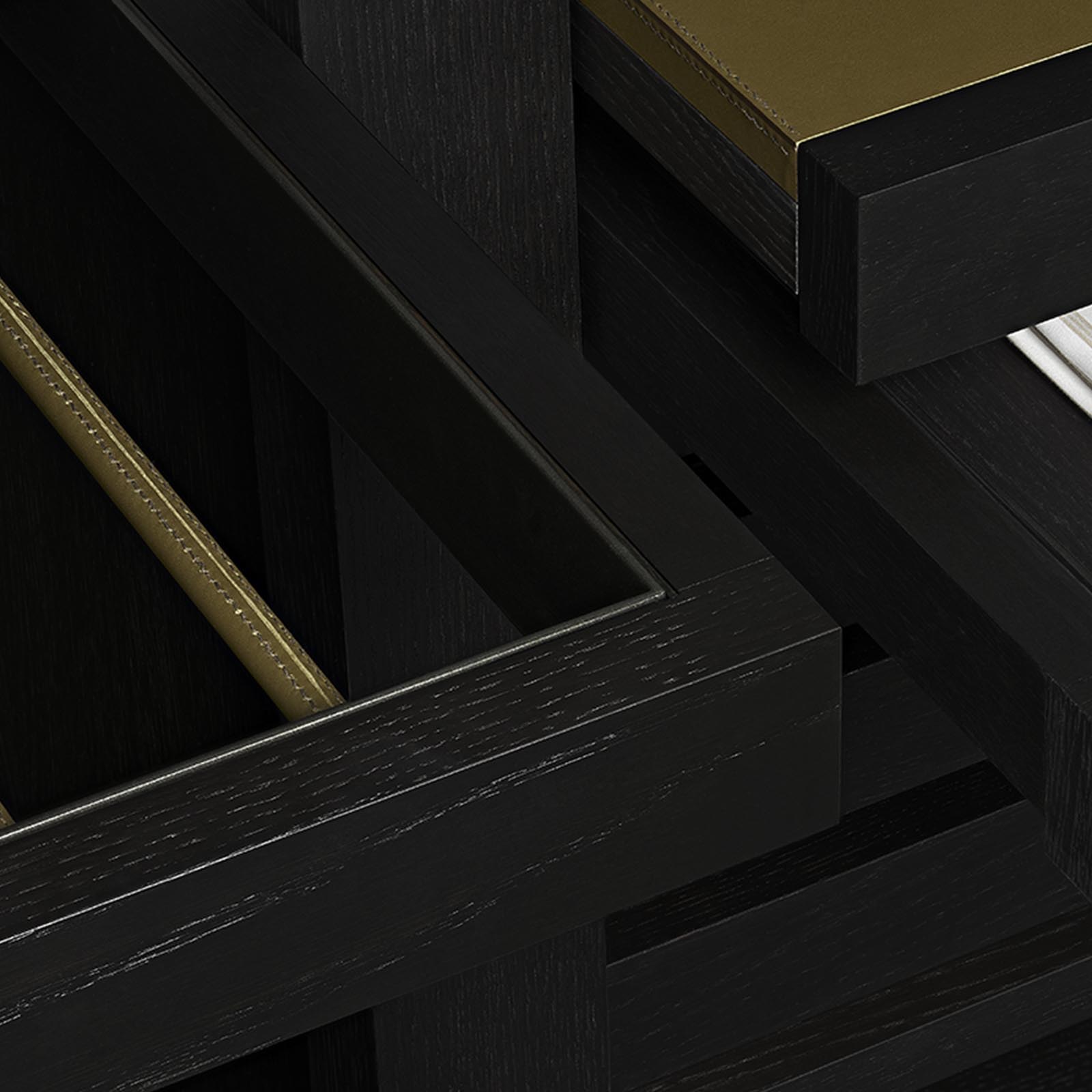 Elite cabinetmaking
Liaigre is a design house synonymous with French taste, a style without ostentation based on exceptional expertise and furnishing design. The style comes from a long line of great 18th century cabinetmakers and interior designers, as well as Modernist designers from the 1930s. Building on the elite cabinetmaking work which has given birth to Liaigre's furniture collections, the Mirabeau walk-in closet was designed with the same attention to detail and quality. The marriage of French expertise in upholstering, lacquer and metal work gives this exceptional walk-in closet depth and refinement, designed to function as a piece of furniture in its own right.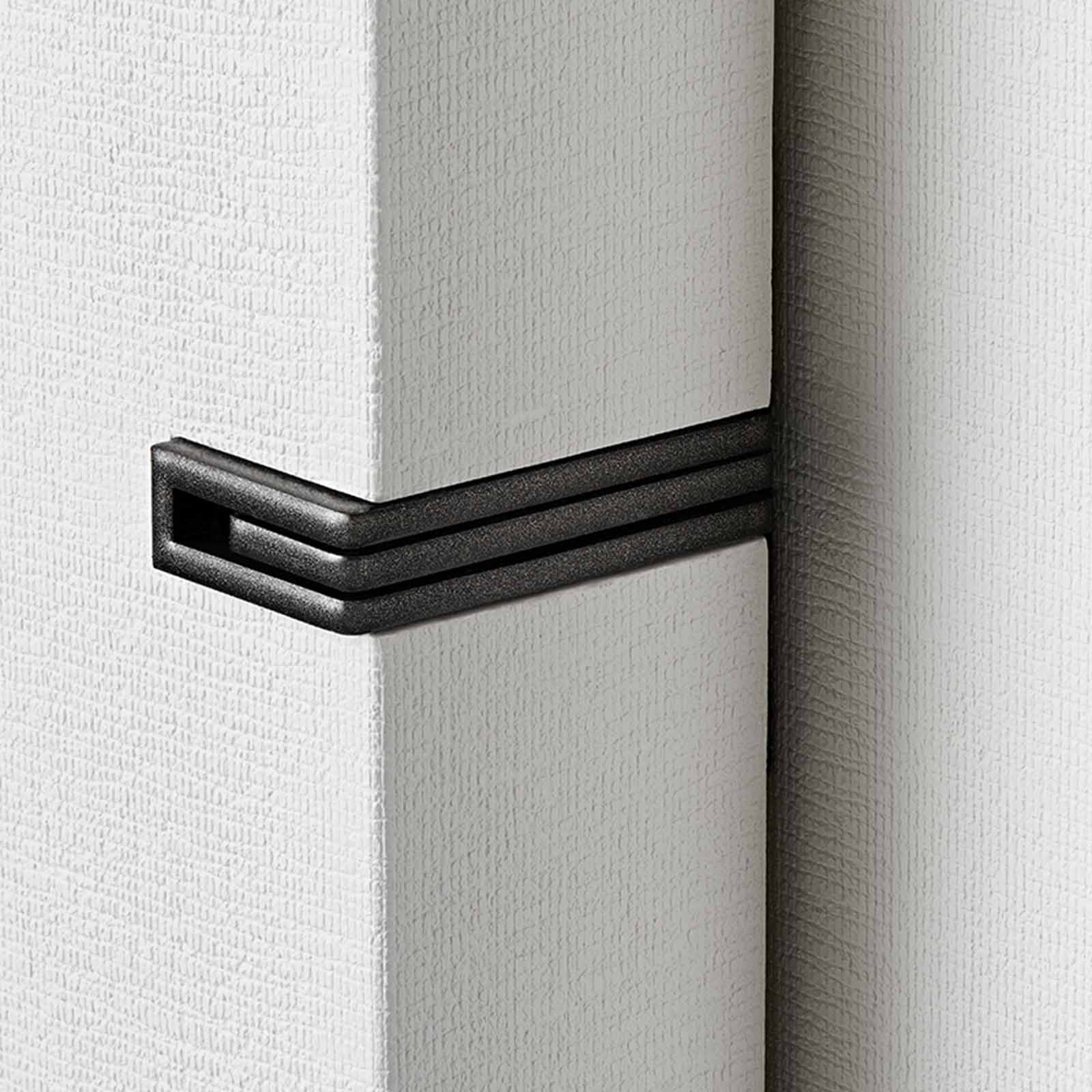 A subtle alchemy
As a defining element in the overall aesthetic of the walk-in closet, the lacquered metal hinges are custom-made. Exclusively designed for the Mirabeau walk-in closet, they blend in se amlessly with the design as a whole.