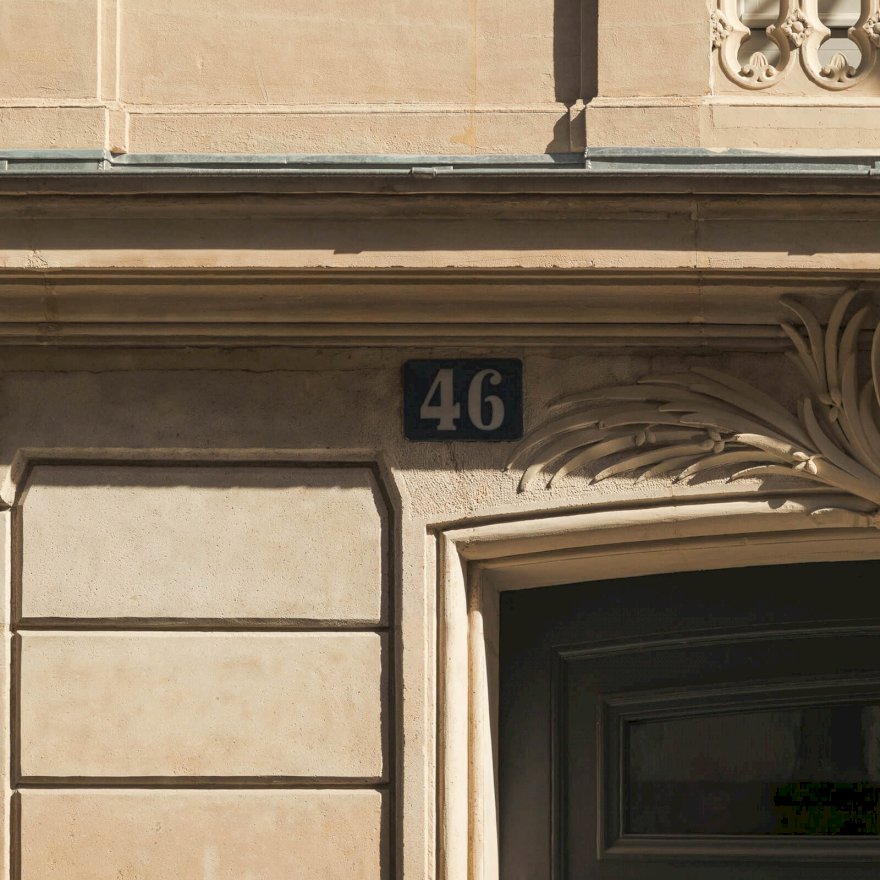 Liaigre today
In 2009, concerned about the continuation of his heritage, Christian Liaigre sets up a creative and managerial transition. In 2014, he promotes a new creative direction within his existing team. Christian Liaigre passes in September 2020.
Under the leadership of Christophe Caillaud, CEO of the company since 2009, Liaigre enters a new era.

Discover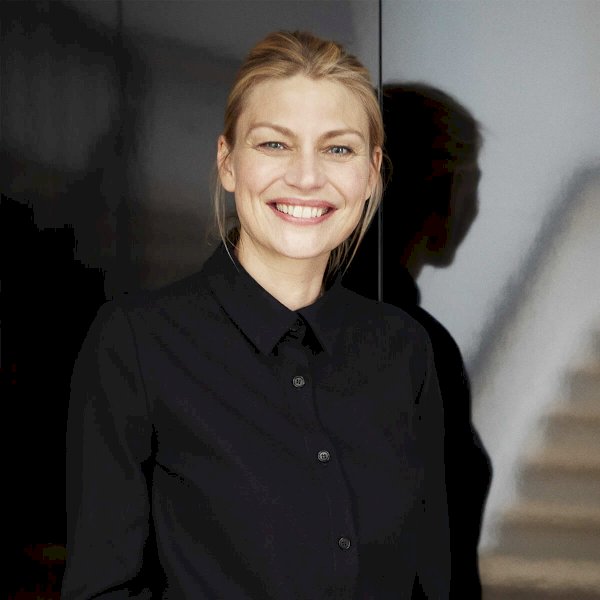 Creative Director
Frauke Meyer
Graduated at ENSAD, this German born interior architect studied in Paris, before joining the Christian Liaigre team in 1998.
As the head of the Design Studio, she now embarks on a new chapter in Liaigre's history leading exceptional projects in Europe, USA and Asia.
These new contemporary proposals are flourishing from the same vocabulary which Christian Liaigre founded.
Faithful to the pure spirit which is charateristic to Liaigre, Frauke Meyer leads a vision of a new generation of architects. Sobriety, serenity, soft lines and subtle adequacy to the context, her interiors reflect both a rigorous design and special consideration for functions.
Nourished by site visits across the globe, and her taste for art, she boasts an intuitive approach to architecture guided by her permanent desire to get to the point without succumbing to the superfluous.
Ultimate elegance, her attention to detail and harmony is reflected each time in these spaces in form as well as in function.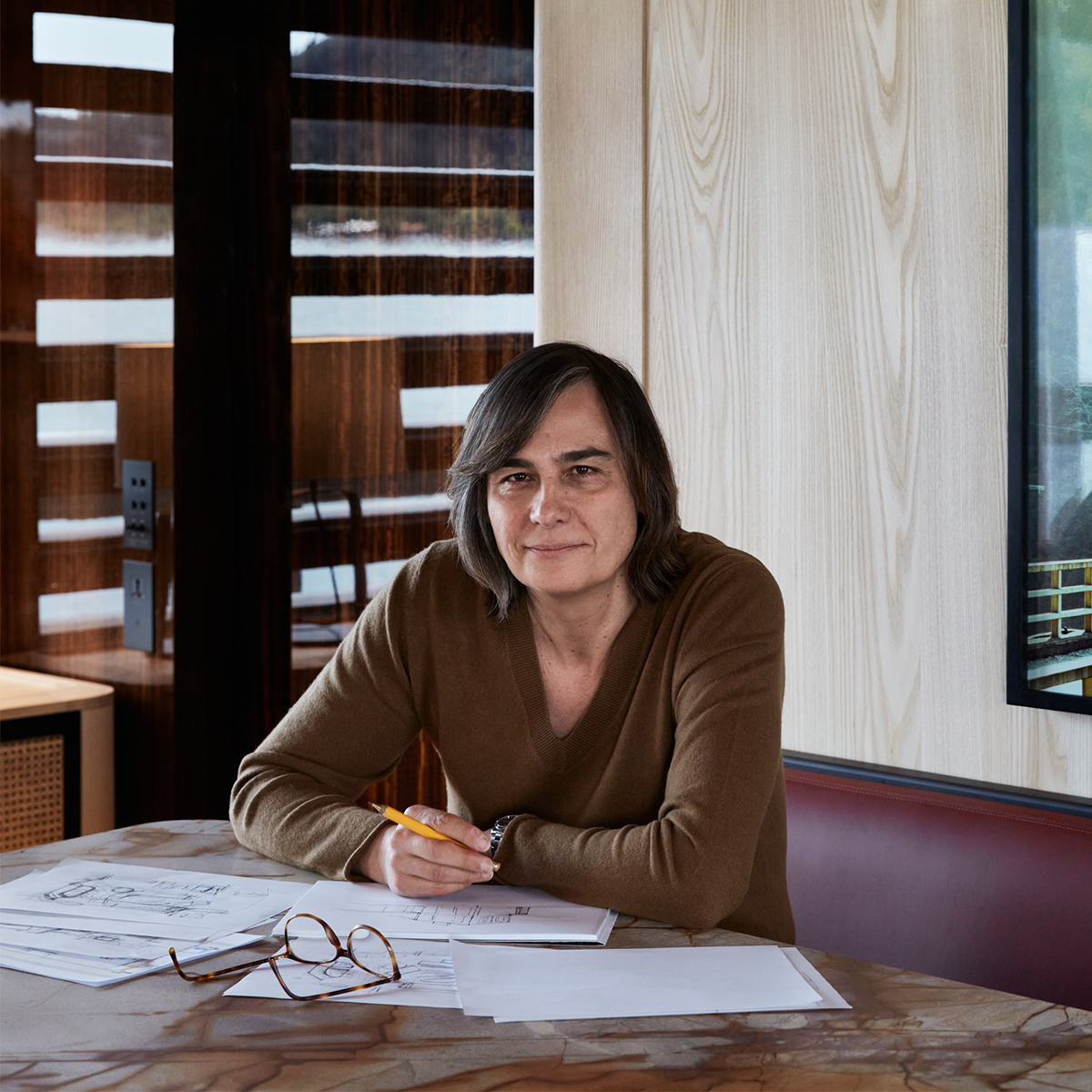 Principal and Head of Yacht Design
Guillaume Rolland
Studied at Malaquais and Milan's Politecnico, he graduated with a degree in architecture in 1995. He then went onto to work for Philippe Starck before joining the Christian Liaigre team in 2002.
Since, he has taken part in several Design Studio projects, residential as well as commercial. His knowledge of the yachting world, allowed him to lead yacht projects, which have in turn contributed to the notoriety of Liaigre's signature style worldwide.
Passionate about yachting from his very first sailing experience at the age of ten, he has not stopped since, and admits that he has tried just about all types of boats: from racing sailboats to the more sophisticated yachts.
Rigorous, pragmatic, with a clear sense of proportion and knowledge of the constraints linked to sailing, he loves the challenge that comes with fitting a boat into a liveable space. No doubt he has been tipped off a few solutions by his grandfather who was an inventor…
Referring to the design process, he talks about the « paradox of the boat », the apparent contradiction between the harshness of the elements and the fluidity of the lines.
Close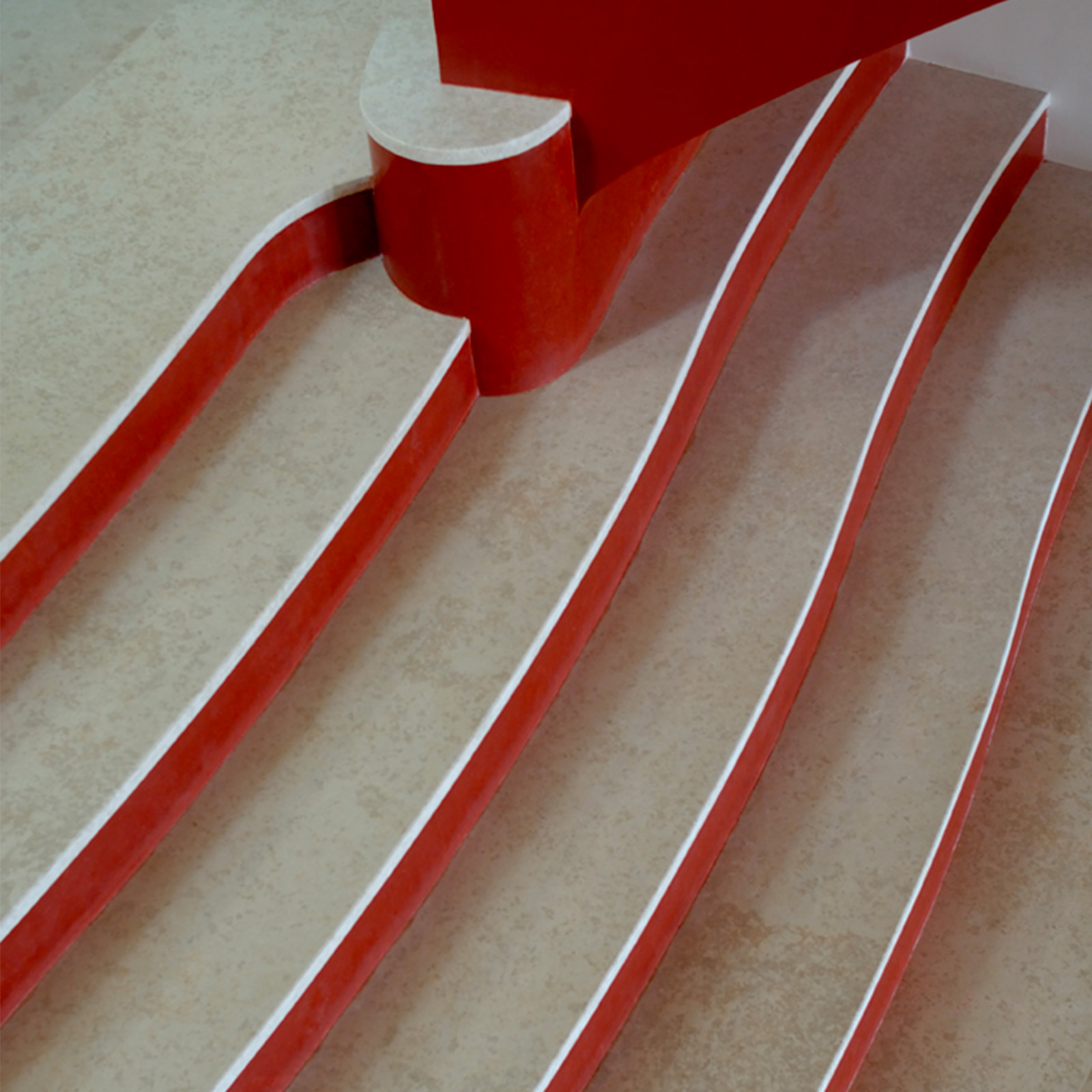 Style
The Liaigre style rests on a modernity founded
on the classical basis of the history of furniture.
Not a stylish effect but a luxurious simplicity,
aesthetics of elegance that express taste for refined details.
A clear writing that puts emphasis on well-being.
Discover
These generous creations are concerned with well-being, Liaigre proposes more than just furniture.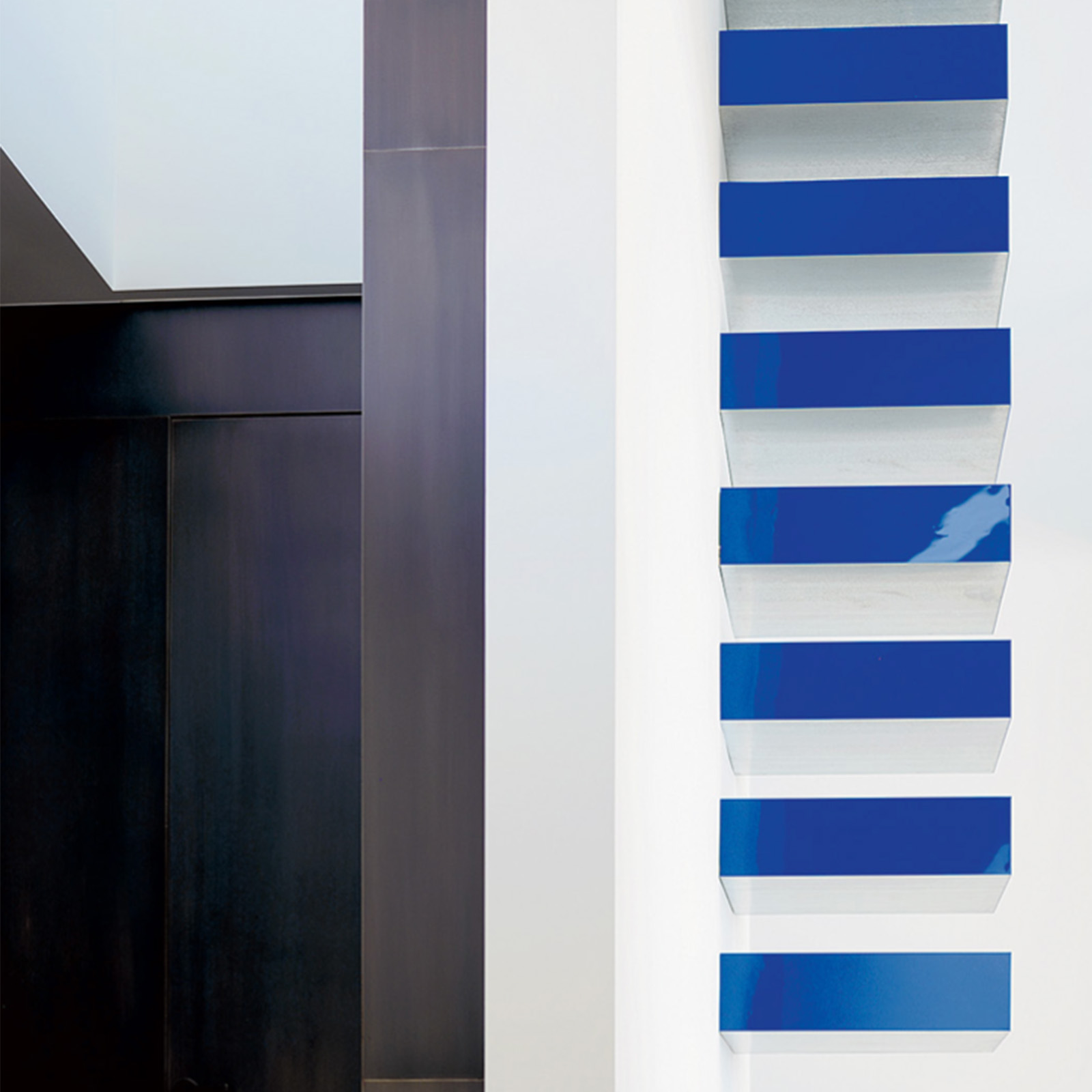 When Christian Liaigre signed his first designs in the mid 80's, design was identified with mainly a few media friendly personalities.
Within this buzz, the discretion of Christian Liaigre stood out: his furniture with clean lines and perfect proportions is available in the finest materials (wood, bronze, leather), the modernity is revealed without any kind of affectation. This « style without being stylish » seduces a clientele wanting to live in contemporary interiors as well as holding on to the excellency of the French furnishing tradition.

Pioneer of a modernity founded on the classic basis of furniture history, Liaigre gives prominence to high quality know-how: cabinet making, saddlery, bronze making, lacquering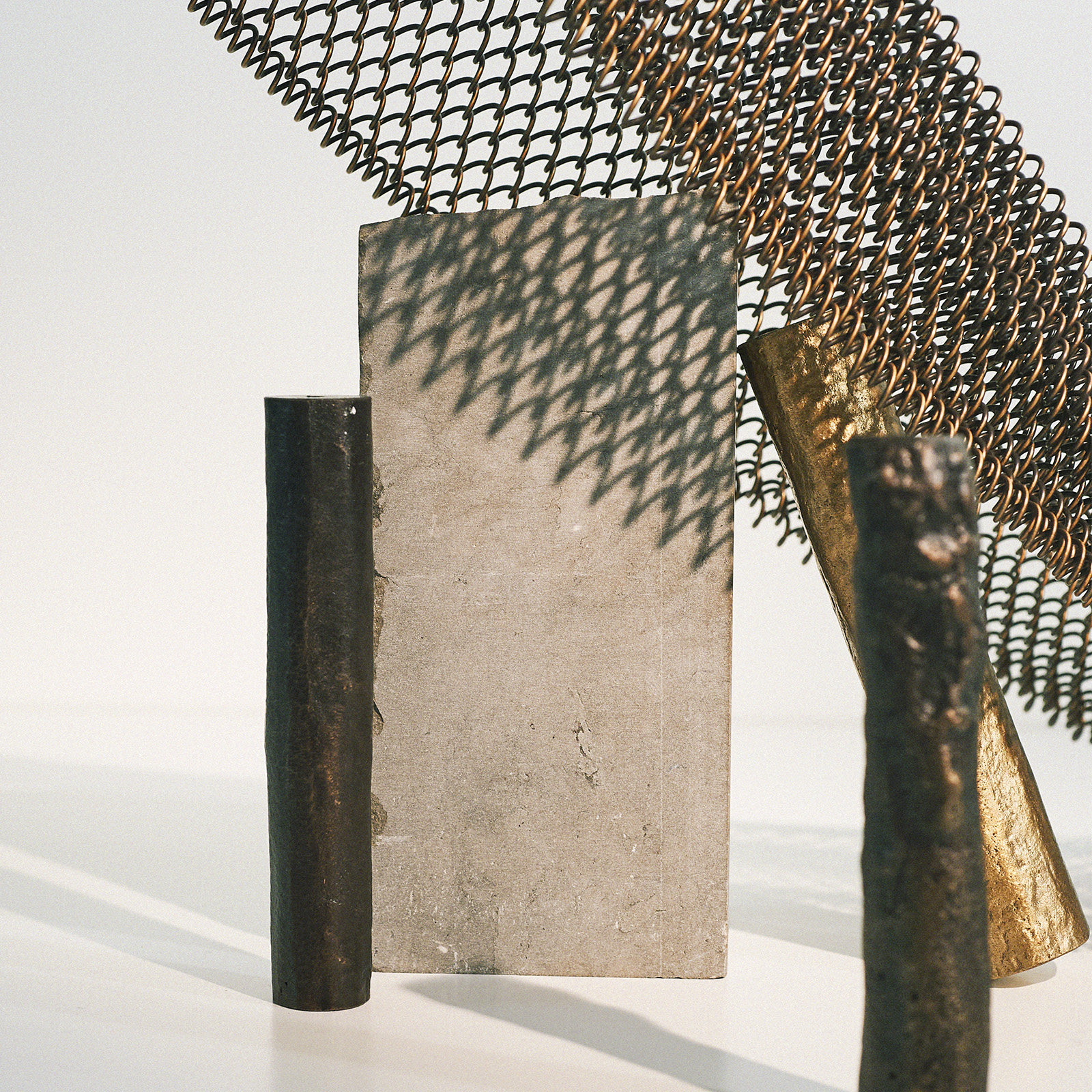 Natural materials are echoed by a palette of nature driven tonalities – a complete range of whites, beiges, greys, taupe and browns, intense blacks revived by deep or very bold colors.
These generous creations are concerned with well-being, Liaigre proposes more than just furniture: it is a way of living in its time.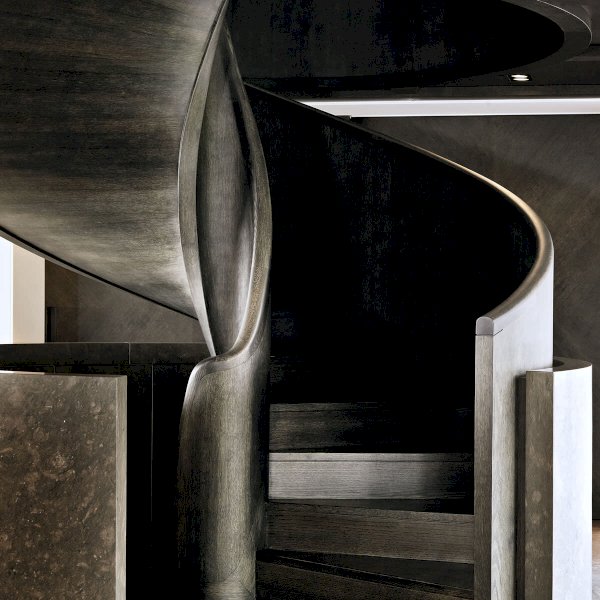 In this context, the interior architecture, the conception of space, evolved from the first furniture and lighting editions. A clear design: the same simple writing and absence of anything superfluous.
Aesthetics that cultivate simplicity with a taste for details pushed to its extreme which is adapted to the lifestyle of each client.
This luxurious simplicity will seduce the most demanding clients throughout the world. The Liaigre style which is highly sought after and copied becomes a signature, one of the most unique over the last thirty five years.

Close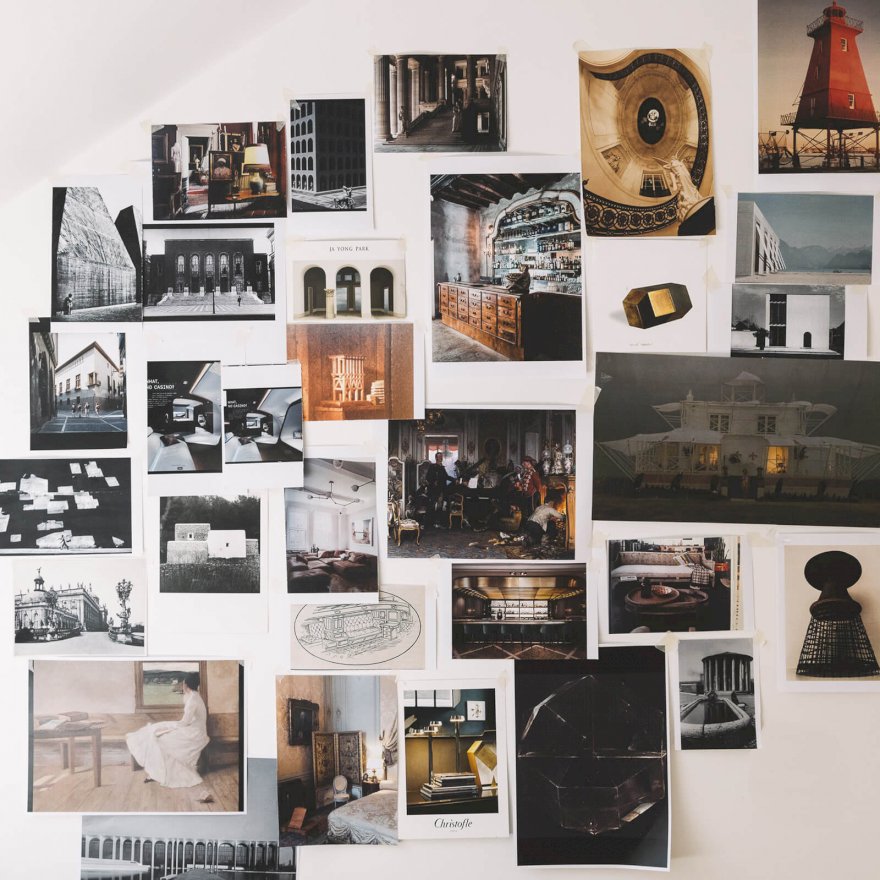 Inspirations
These inspirations can be multiple and at times paradoxical. They nurture a fine style which reveals itself in time and space. Projects are dotted around the globe, in places from far-away islands to great metropolis, from chalets at the top of a mountain to penthouses.
Discover
The aesthetic vocabulary of Liaigre is rich in inspirations which take it way beyond influences.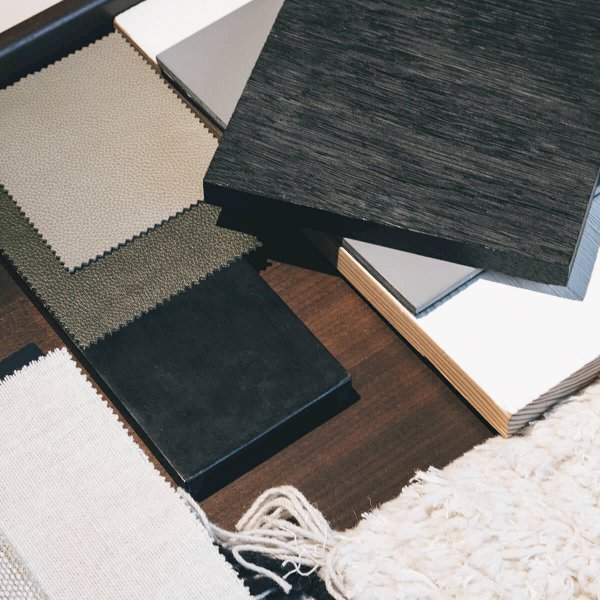 At the beginning
The first Liaigre creations can be identified by a confirmed taste and knowledge of the equestrian world. Ergonomics and simplicity are enhanced by the beauty of wood and leather crafted by the cabinet maker and saddler using traditional know-how. A colour palette close to nature (maroon, off-white, beige, grey, white and black) reflects the comfort and subtle elegance of a masculine world.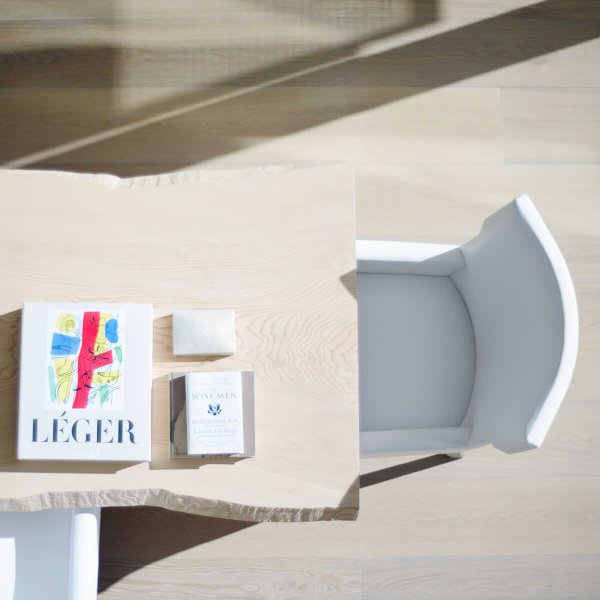 Modernism
Simplicity of shapes, sophistication and refined materials (wood, bronze, lacquer), modernity at its most timeless… Quickly, the Liaigre style appears as an extension of a school of thought echoing certain modernist architects and decorators of the 20's such as Jean-Michel Frank, Pierre Chareau or Paul Dupré Lafon; interior designers who knew in their day how to think living places by imagining spaces, furniture and lighting that had to fit in but also add all the luxuriousness of architectural details that made daily life effortless. A way of conceiving architecture and design that doesn't leave anything to chance and which results in an immediate well-being.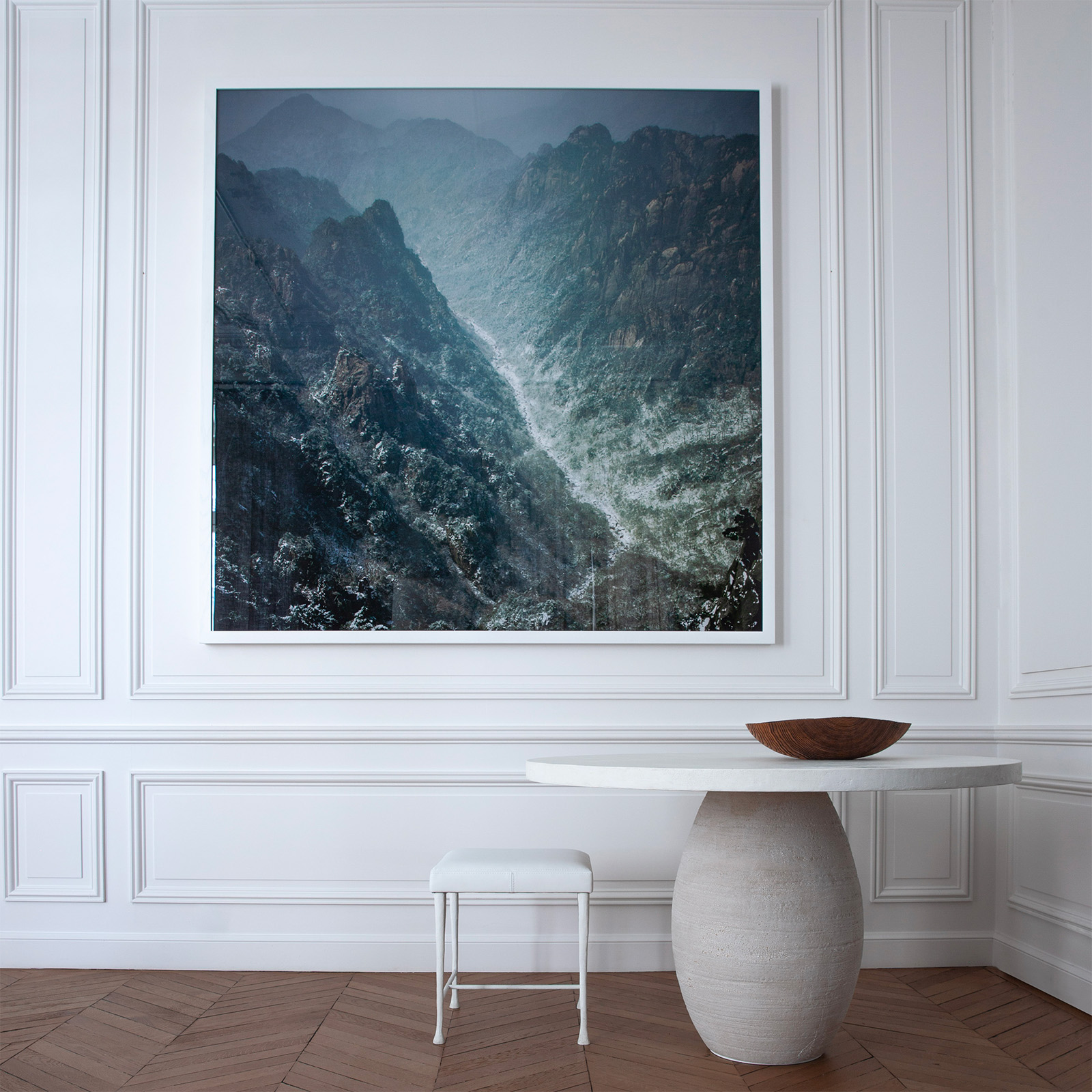 Art
Giacometti's (Alberto and Diego) bronze and plasters, Brancusi whose endless Column seems to have inspired the Nagato stool, the minimal American art as seen by Donald Judd with his way of breaking down to the essential and geometric, the refinement and beauty of Cy Twombly's paintings…

In addition, the radicalism of primitive African and Oceanic arts… the imagination of a designer feeds on images and multiple emotions. The formal repertoire is wide, he integrates art in an almost infinite time space… it was therefore truly natural that Liaigre be the preferred choice of many art collector clients, in tune with the designs and furniture signed Liaigre which converse easily with the key pieces of their collections.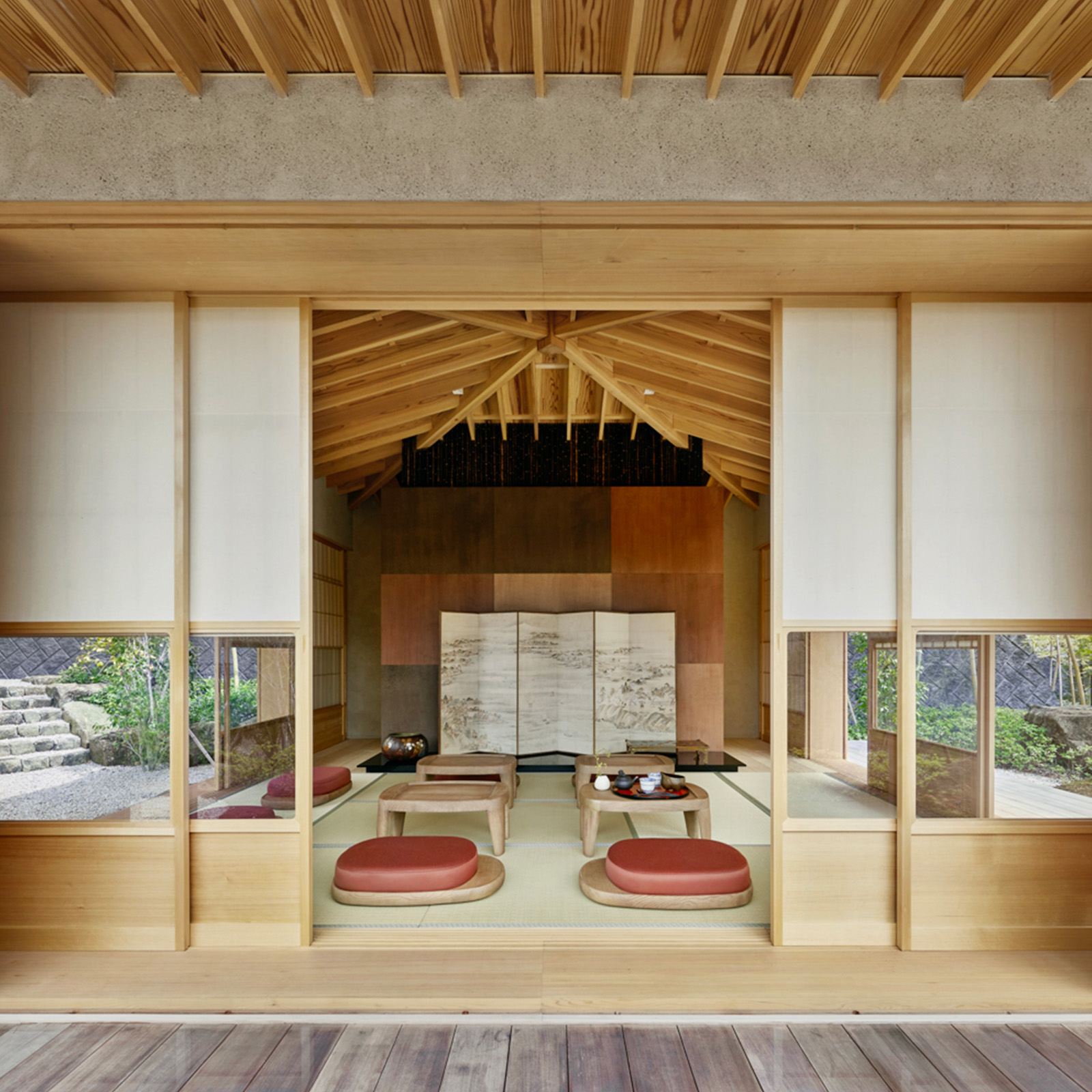 Japan
Asia and more particularly Japan is among Liaigre's greatest inspirations. Objects with asserted modesty and visible restraint are in fact the result of a sophisticated production process… Not just an aesthetic, a philosophy. An almost invisible luxury, captivating when paid attention to… the subtle work of the materials (custom made decorative panels), lacquered coatings on furniture items, accessories, the tactility of objects that we appreciate when we use them: a world that cultivates discretion and depth. At the opposite spectrum of ostentation but infinitely elaborate, conveying a culture, an art of living and imposing a sense of serenity that is born from the clarity of lines worked in the ideal of simplicity.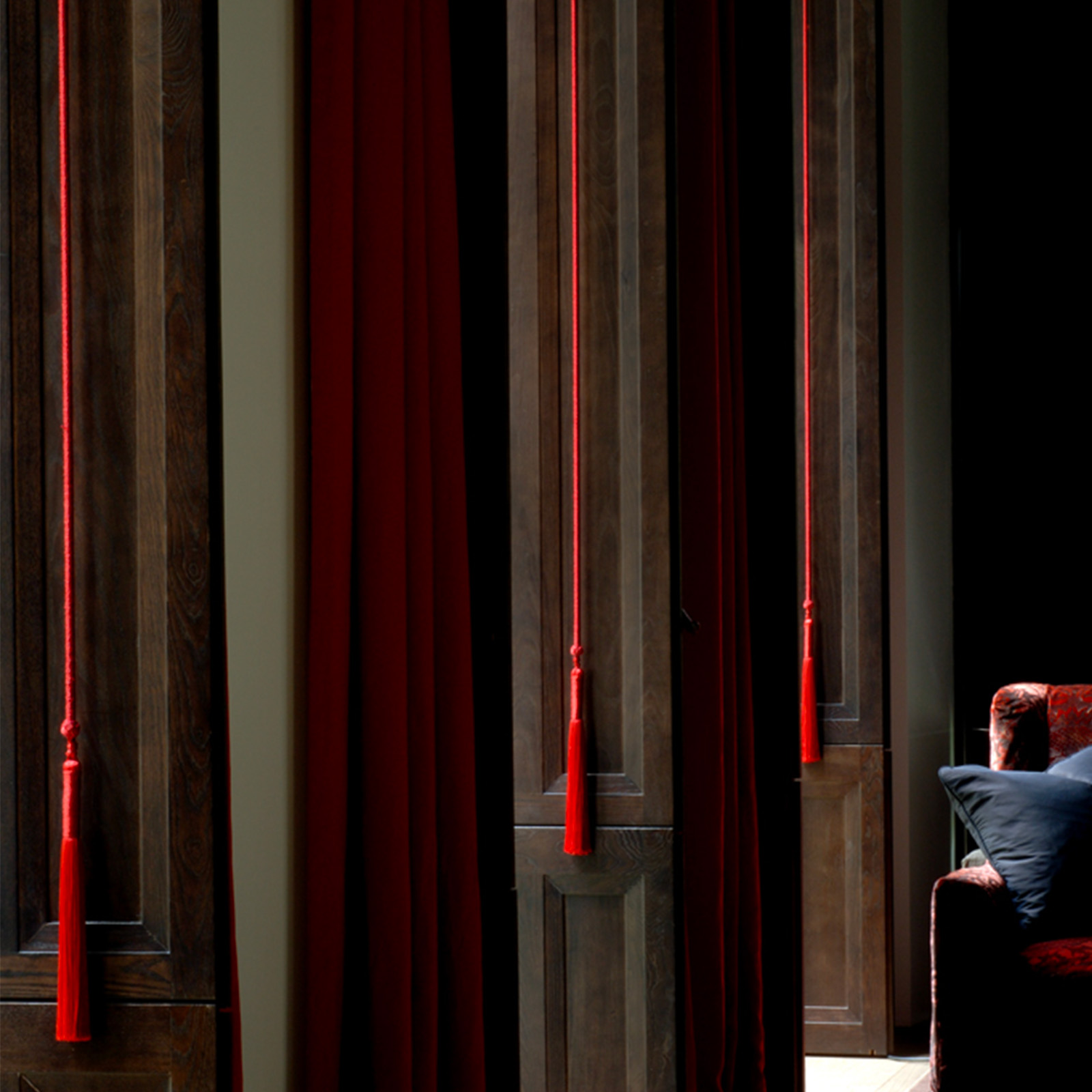 The French 18th century
There is an obvious link between the late 18th Century Louis XVI furniture, the great Modernist designs of the 1920s-30s and the refined style developed by Christian Liaigre and his studio since the mid-1980s. Once again, Liaigre follows in the footsteps of tradition and a state of mind, but not as an imitator seeking to perpetrate well- identified forms. What draws Liaigre's attention to the French 18th Century is primarily "efficiency". Careful thought has to be given to utility and being functional. Consequently, ergonomics is fully analyzed to ensure comfort and freedom of movement.
How can we avoid speaking about the way of associating sober lines with noble materials and sophisticated finishes, to reveal artisans that owe everything to a tradition strongly anchored in the 18th Century, enrichened with time, and innovation.
Close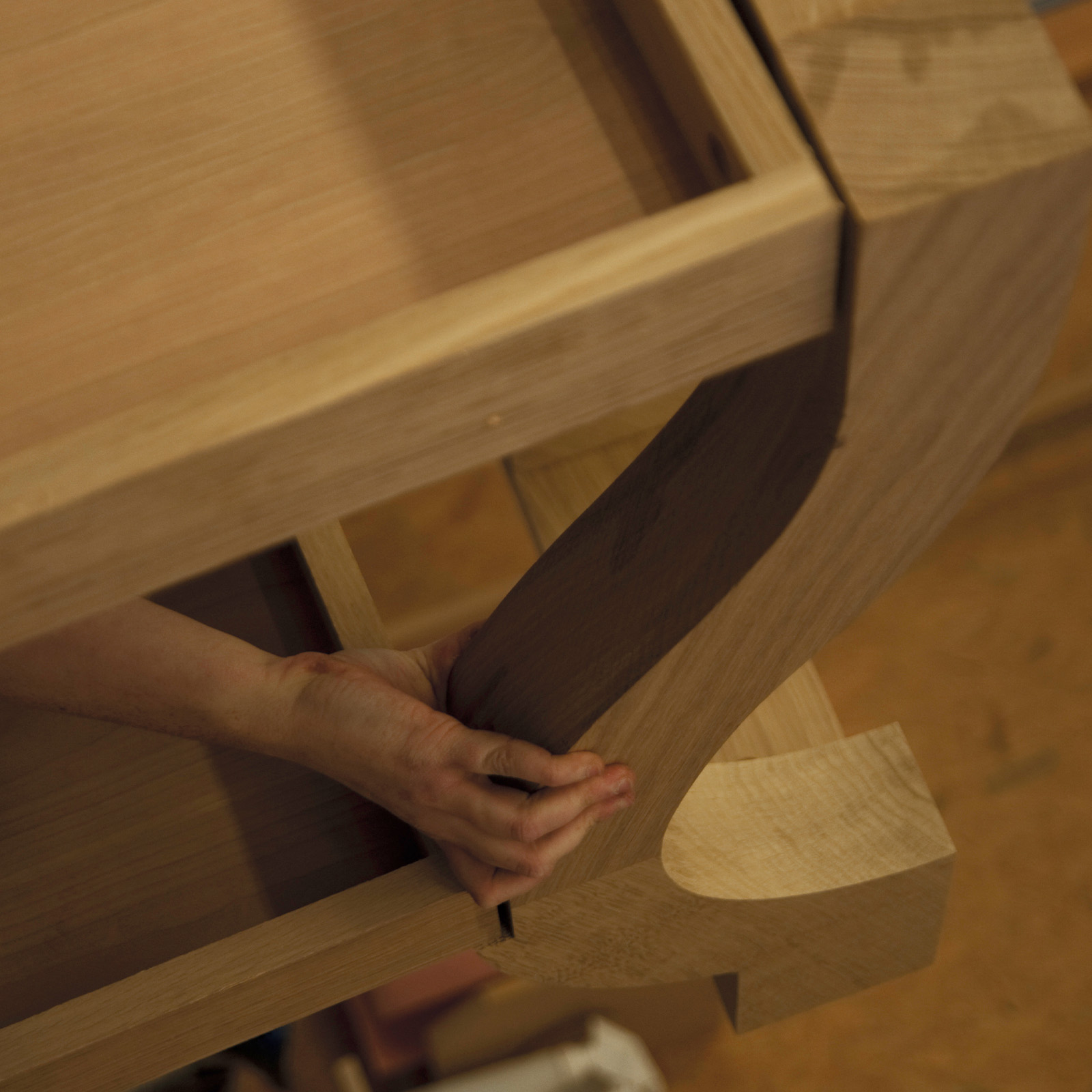 Know-How
Straight from the beginning, a thought process about design drawing on natural materials and excellent workmanship, matches a concept that privileges arts and crafts in the spirit and tradition of French furniture.
Discover
For over thirty years, the Liaigre signature has been synonymous with high standards and refinement.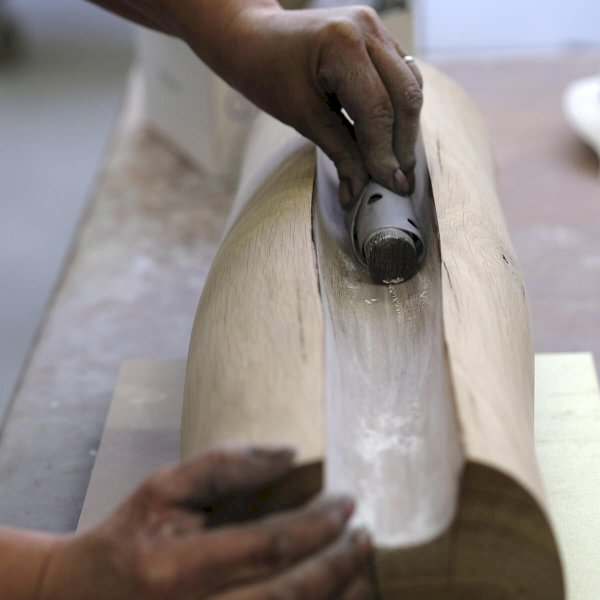 Made in France
For over thirty years, the Liaigre signature has been synonymous with high standards and refinement.
Straight from the beginning, a thought process about design drawing on natural materials and excellent workmanship, matches a concept that privileges arts and crafts in the spirit and tradition of French furniture.
When Liaigre entrusts the manufacture of its lines of furniture, lighting and accessories to craftsmen, it is to the best skilled, renowned French companies, to whom Liaigre has remained faithful since its very first pieces.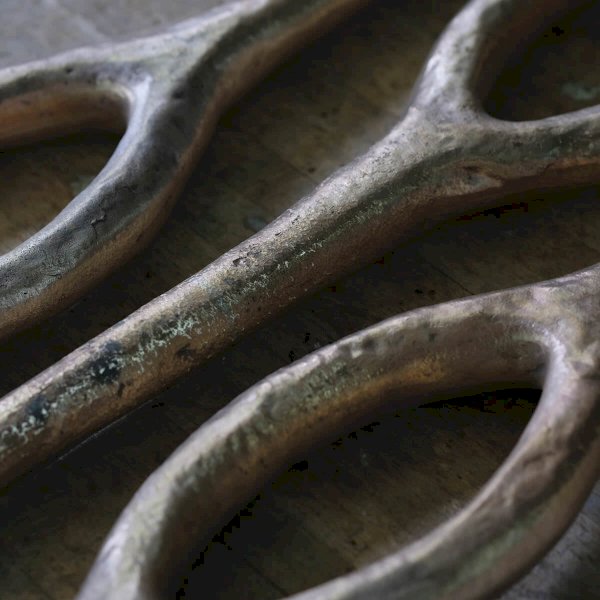 Made in France
Cabinet making, upholstery, bronze work, the making of each design stamped Liaigre requires the skills of the most expert hands, those of numerous « masters of art ».
Sand blasted or brushed wood, full grain leather tanned in France, saddle-stitched leather, cast bronze patina (amongst them a black patina that reproduces a technique dating back to the XVIIIth century) lacquer on panels or furniture items (up to seven repeated layers), upholstery by the best upholsterers; the mastery of the crafts is present throughout the production of each piece or architectural element.
A luxury, affirmed in every detail, where the objective is to achieve the greatest aesthetics and quality of production resulting in the longevity of the Liaigre creations over time.
Liaigre owes its international reputation to this prestigious 'Made in France' combined with the character of its designs.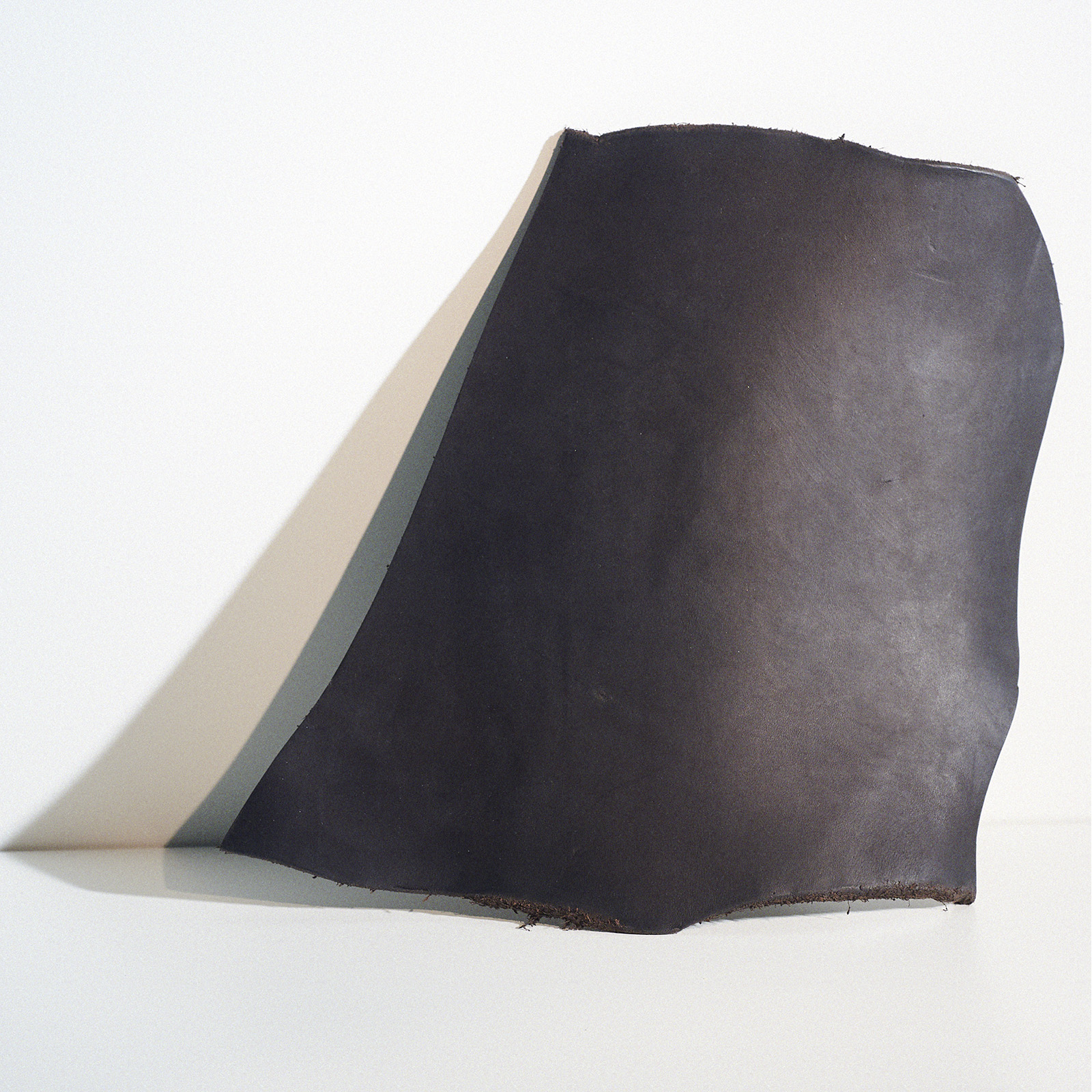 Know-how around the world
Not only do the accessories lines stamped Liaigre complete the world of the brand and portray refinement, they also reveal a permanent search for the most beautiful natural materials and expert hands in order to accomplish so many specific crafts.
Sisal from Colombia for the rugs and the floor coverings, cashmere produced and hand woven in Nepal for the plaids and scarves, trays in lacquered teak wood made in Vietnam, wooden vases sculpted by an artist in Germany, marbles from Italy and Spain for trays made in the South-West of France…
A world tour commissioned for a simple and luxurious lifestyle that Liaigre has undoubtedly established as a style.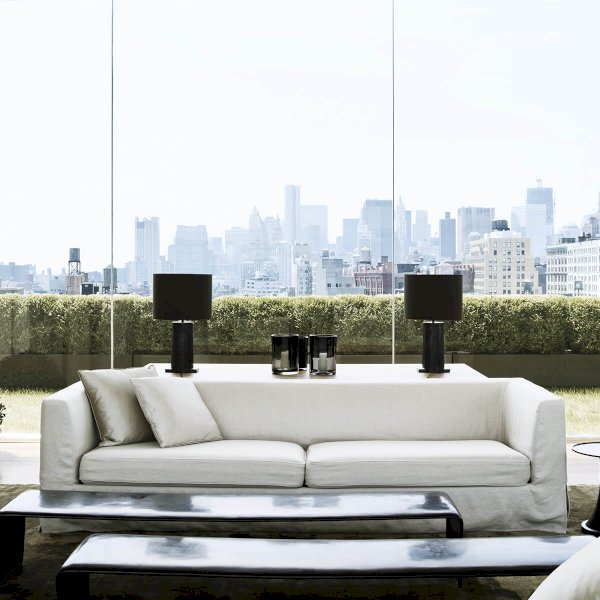 Liaigre in the United States
Faithful to the Liaigre signature for many years, the American clientele has progressively increased and now represents a major part of the interior architecture and design projects, including furniture and lighting orders in the showrooms.
Concerned about satisfying its clients and reduce lead times, Liaigre has selected the best artisans in the United States to provide locally part of the production aimed at the American market. The American craftsmen have been trained by Liaigre teams and made aware of the character and high standards of the company in order to become trusted and long lasting partners.

Close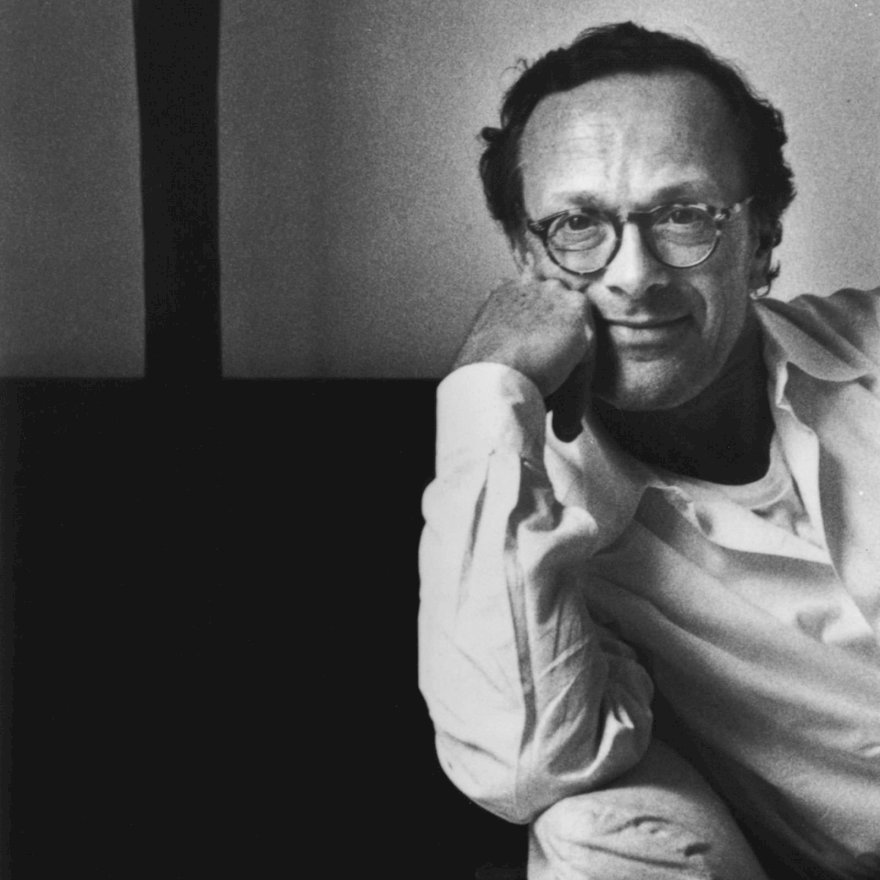 The beginning
When he opens his first showroom at rue de Varenne in the mid 1980's, Christian Liaigre surprises everyone with his restrained and clean aesthetic vocabulary which impresses with its difference and modernity.
Discover
A simple and fluid design style enhanced by the high quality of his favourite materials.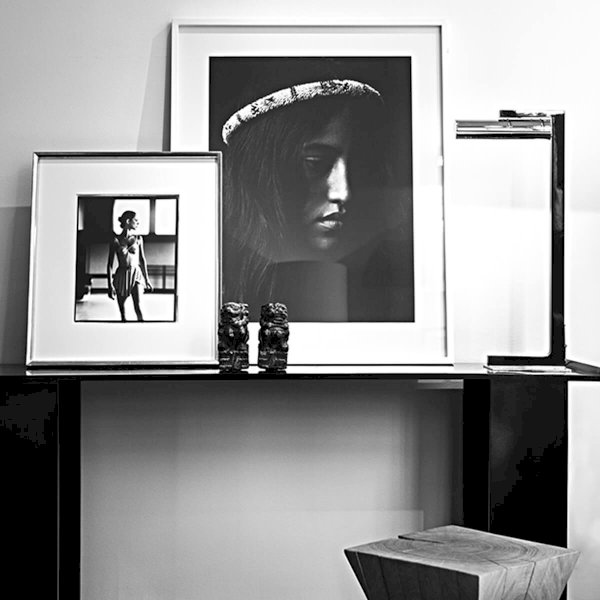 In a period when dazzling was the trend, his luxurious non frill designs seduced a demanding international clientele in a quest for authenticity.
His origins (he was born in La Rochelle), his background (he studied at the Beaux Arts and then at the Arts Décoratifs), his passion for horse riding and the equestrian world are translated in a simple and fluid design style enhanced by the high quality of his favourite materials: wood, leather and bronze.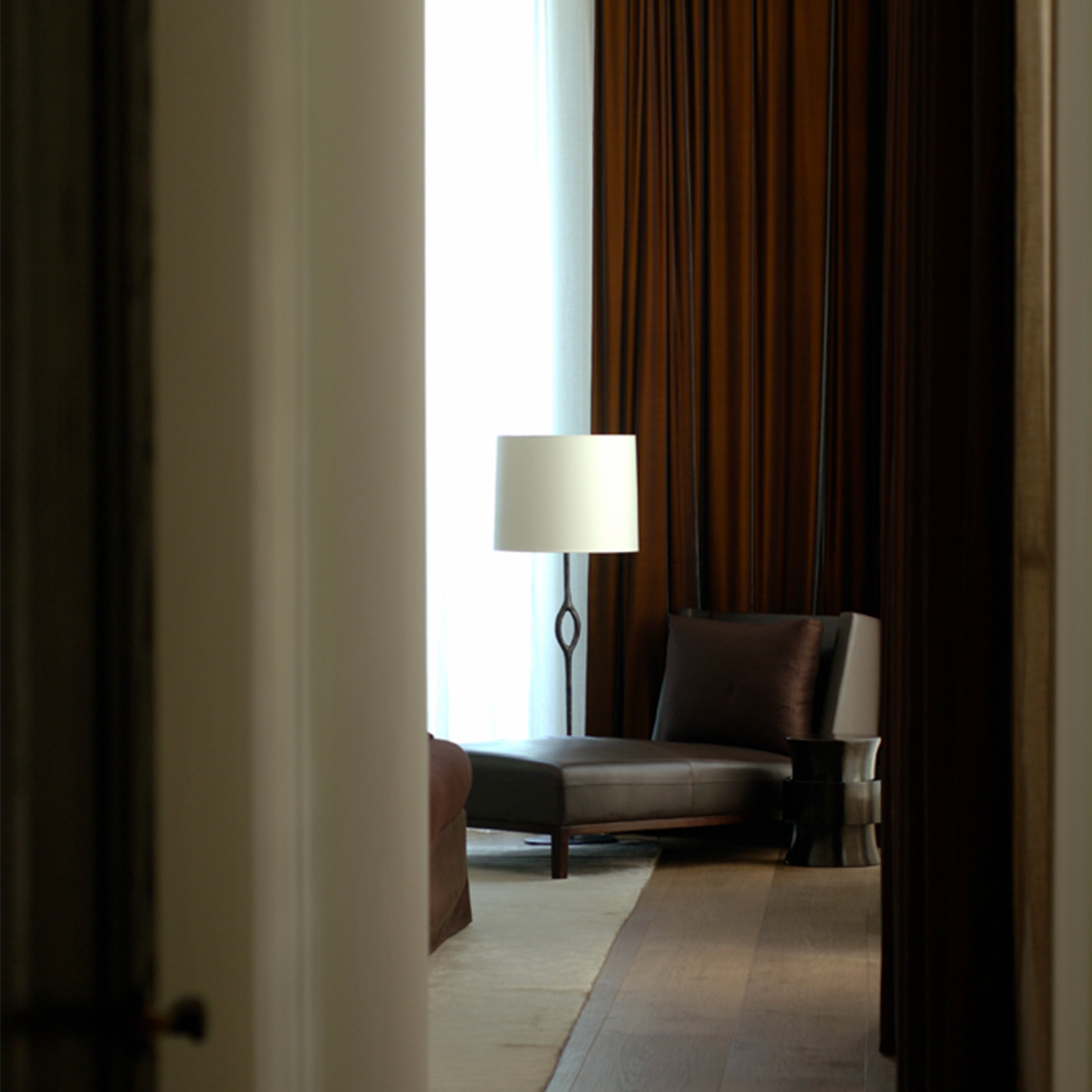 Discrete, Christian Liaigre prefers to let his designs to speak for themselves:
Furniture and objects that reflect his dedication to beauty, a search for balance, an accuracy for proportions and perfection in the detail.
From the creation of his first furniture pieces, he quickly moves onto interior design, reconnecting with the French tradition of the designer decorator.
Surrounded by the best craftsmen, he imagines and delivers places expressing simplicity, sincerity, a modern and timeless style, as well as a natural attention to well-being.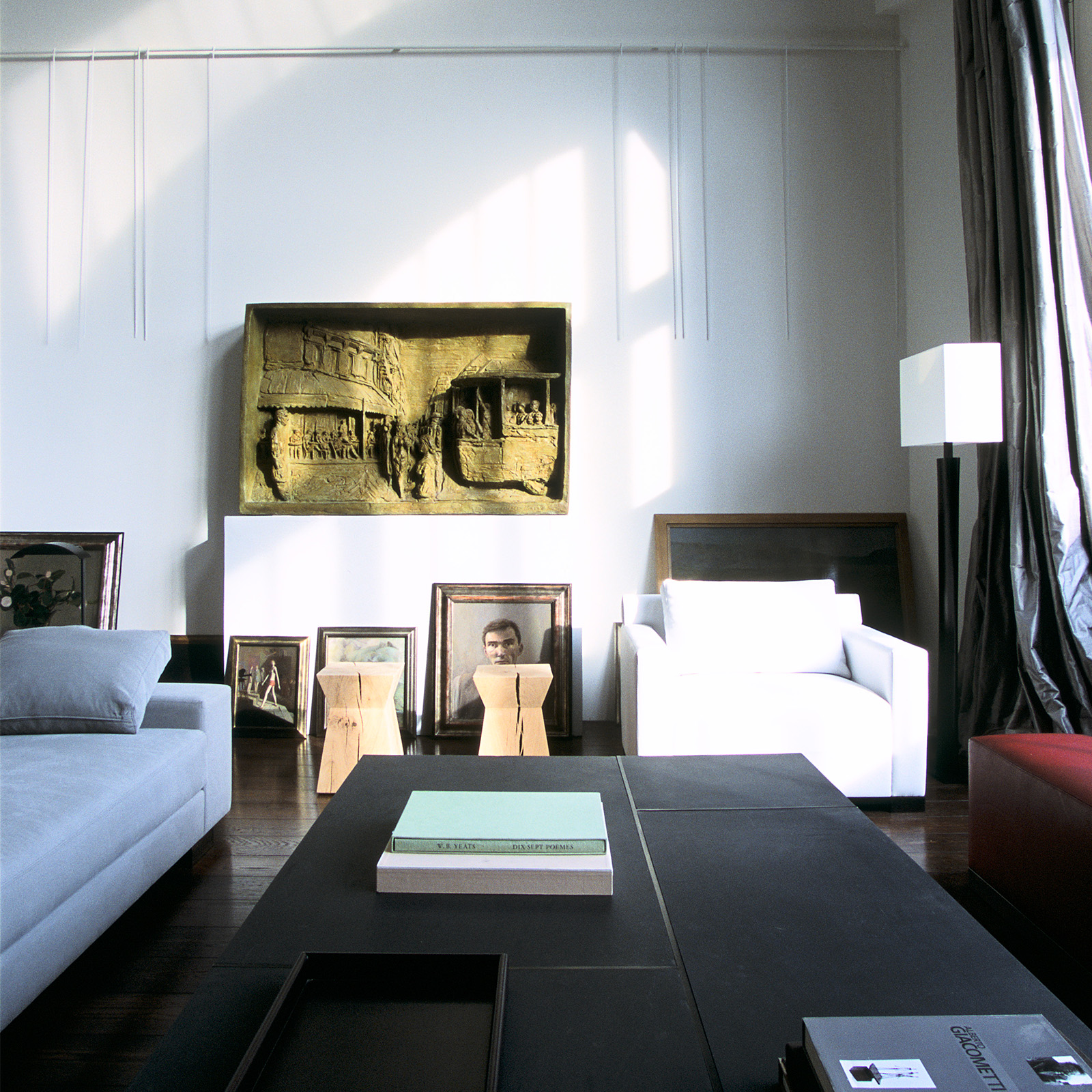 Having met great private clients, his rare public projects of the 1990's such as the Montalembert Hotel (1990) in Paris and the Mercer Hotel in New York (1997) contributed to his fame on both sides of the Atlantic.
Surrounded by his team, Christian Liaigre conceives and designs projects throughout the world, from an apartment to a holiday home, from an office to the cabin of a private jet or yacht.
In the space of three decades he has led a spectacular career, cultivating luxury made in France founded on exceptional know-how, with the support of a talented team all dedicated to prestigious projects triggering a growth based on the unique strength of a style which has become a coveted signature.

Close