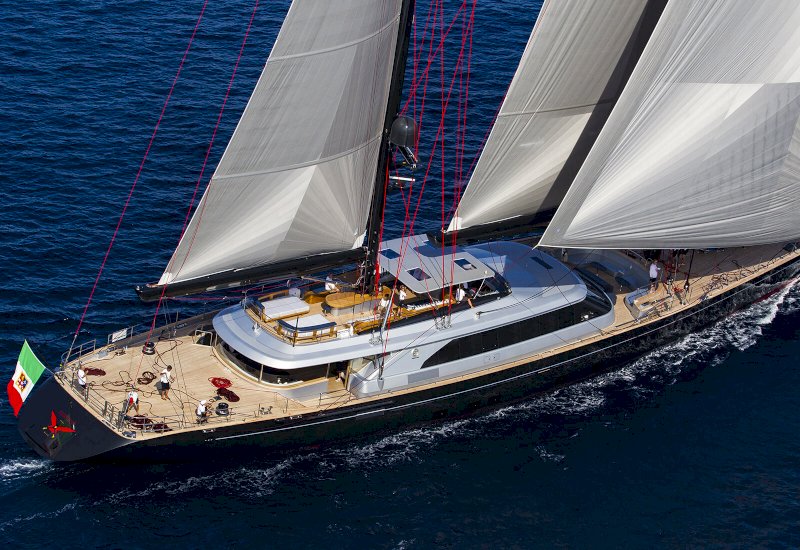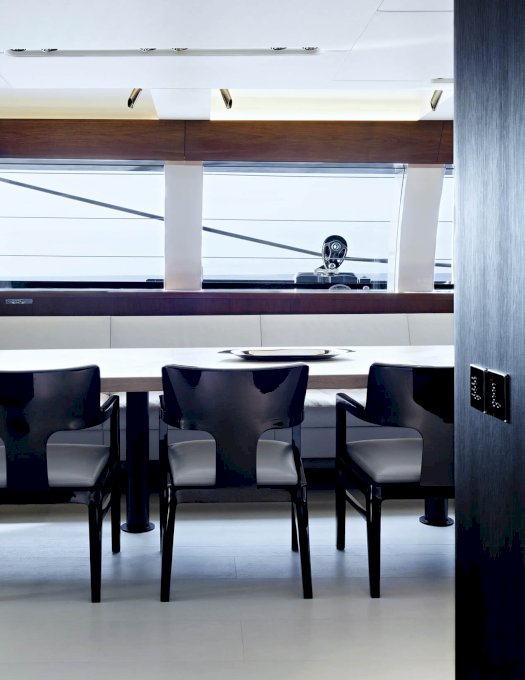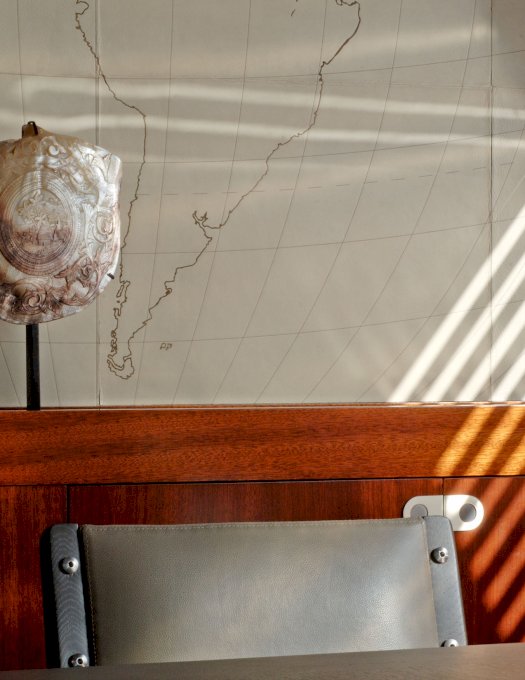 Inspiration
Nomadic Yacht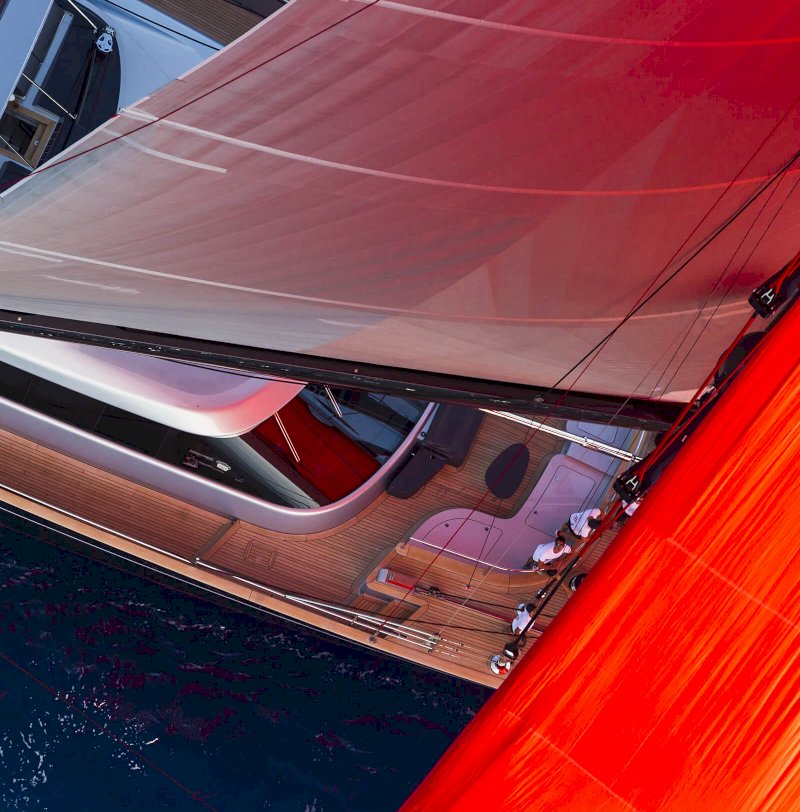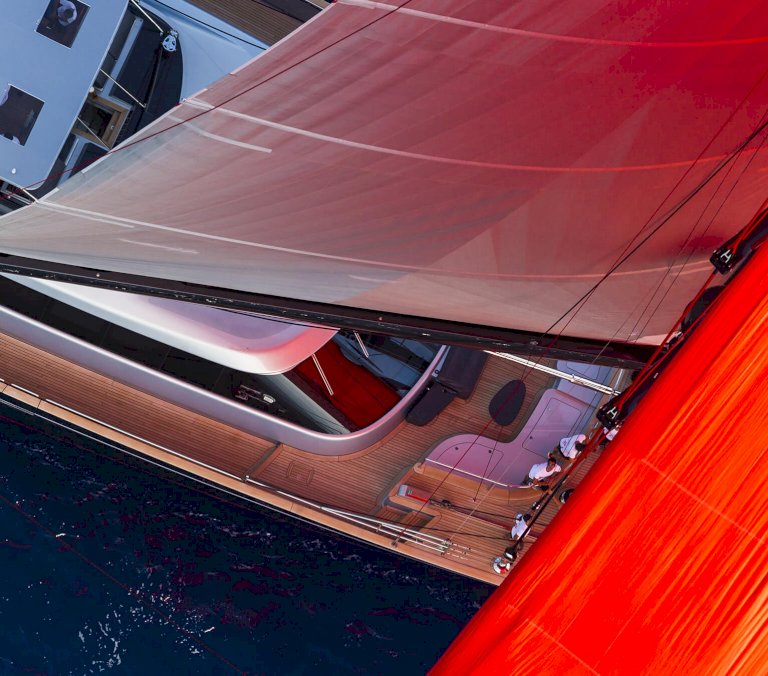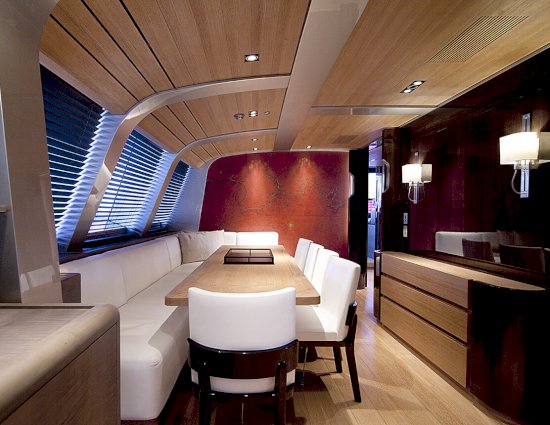 The Seahawk is a 60 meter sailboat built by Italian yacht-builder Perini.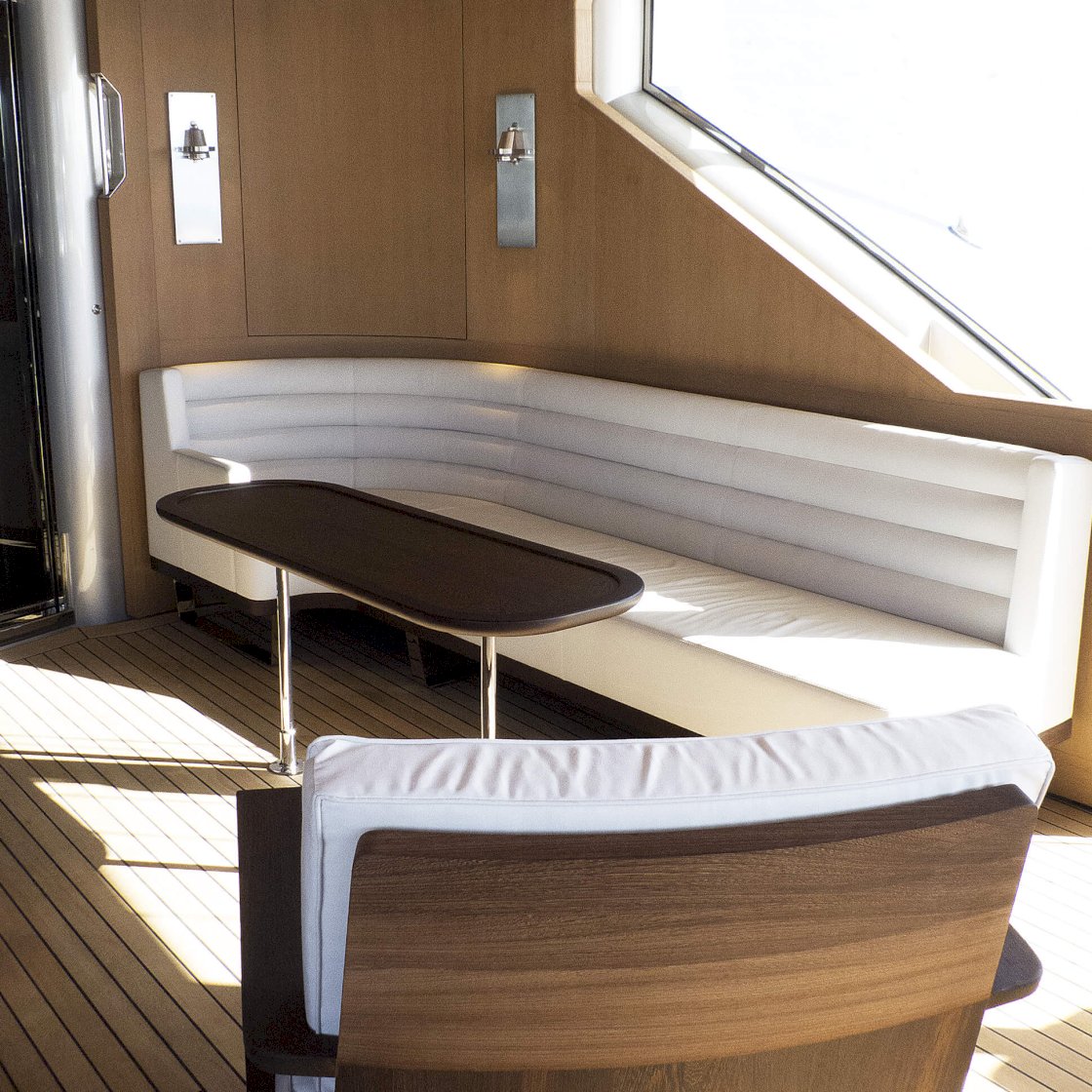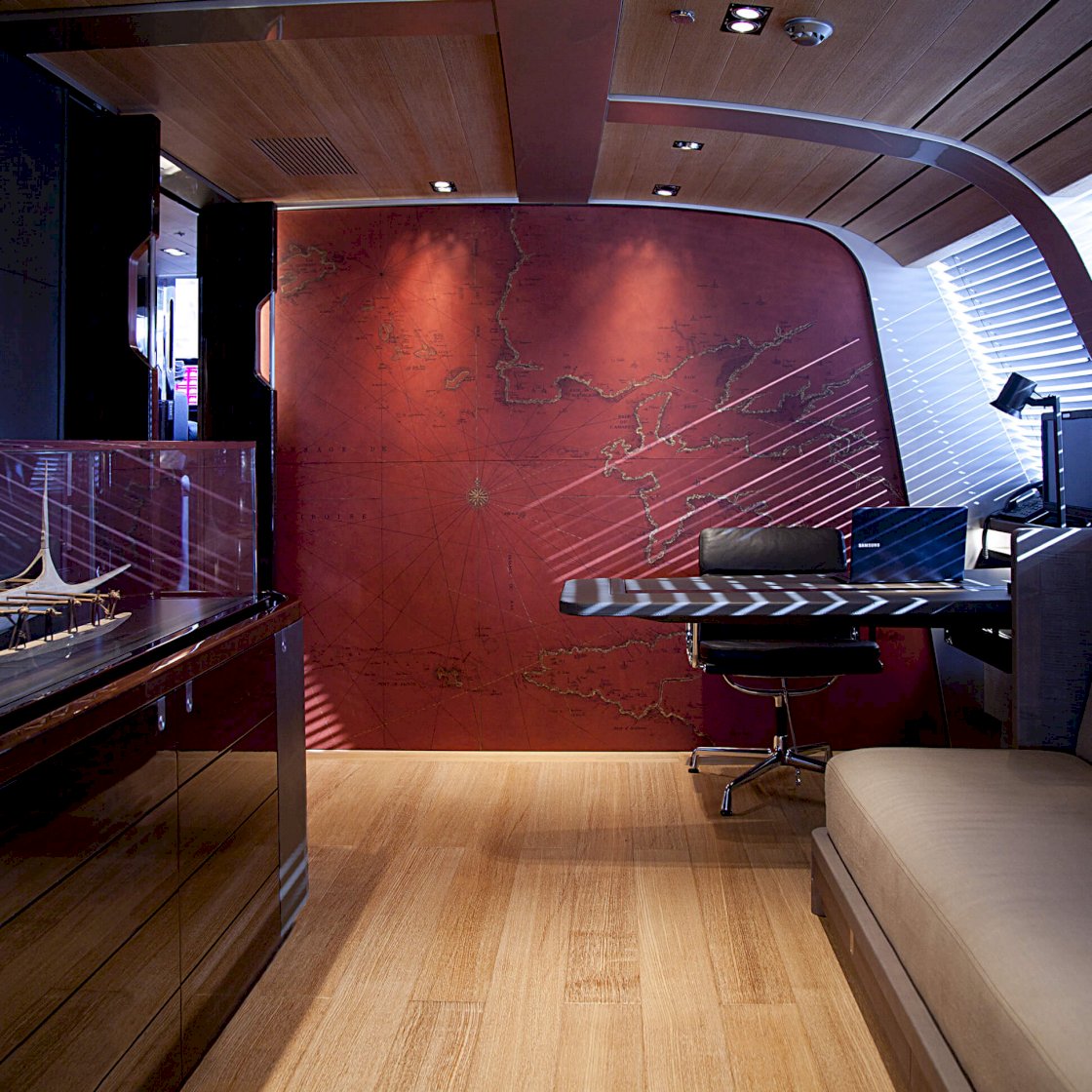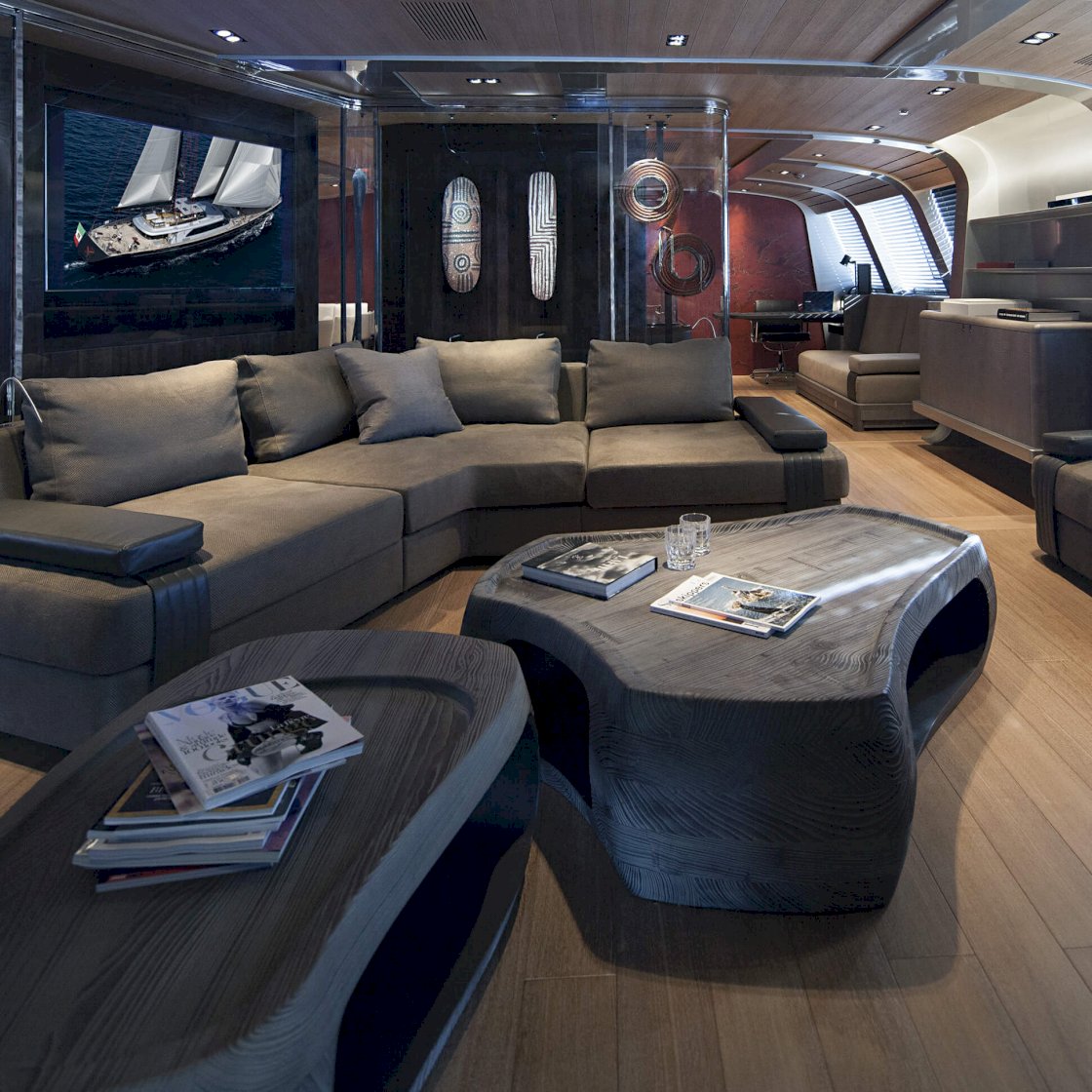 For yachting-lover Liaigre, outfitting a boat presents challenges that required specific solutions, namely how to accent the ship's lines and design with spaces that are practical, beautiful, and comfortable and that express Liaigre's signature lifestyle—all while retaining the heart and soul of the ship.
To preserve both space, which is at a premium aboard boats, and intimacy, a window separates the living spaces from the gather spaces and partitions off certain rooms, including the study, without creating cabins.
The development of a boat is a challenge that leads to specific responses.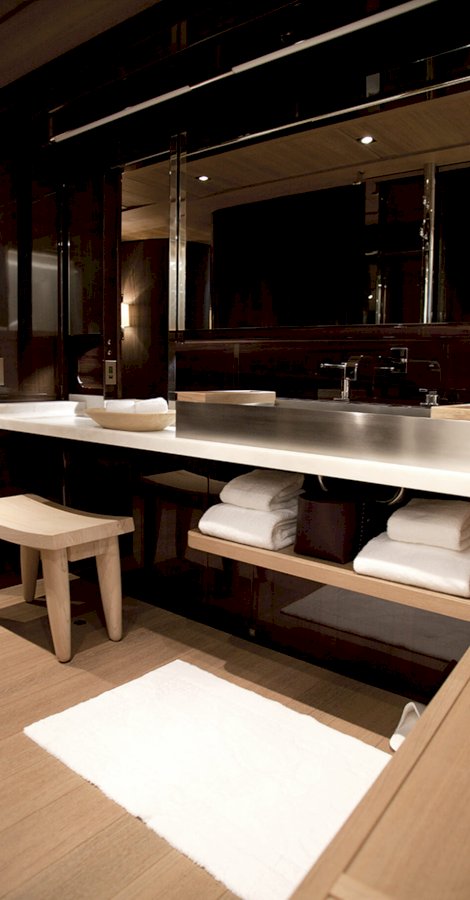 By playing with the window's paradoxical role as a transparent wall, the Seahawk's interior is structured yet maintains fluidity. Decorations and furnishings with soft lines and rounded corners (necessary on a boat) make use of genuine materials such as wood, leather, and linen.
On the deck outside, seats are upholstered in tanned leather to withstand sea spray.
The Seahawk won the Holistic Design Award at the 2014 ShowBoats Design Awards.