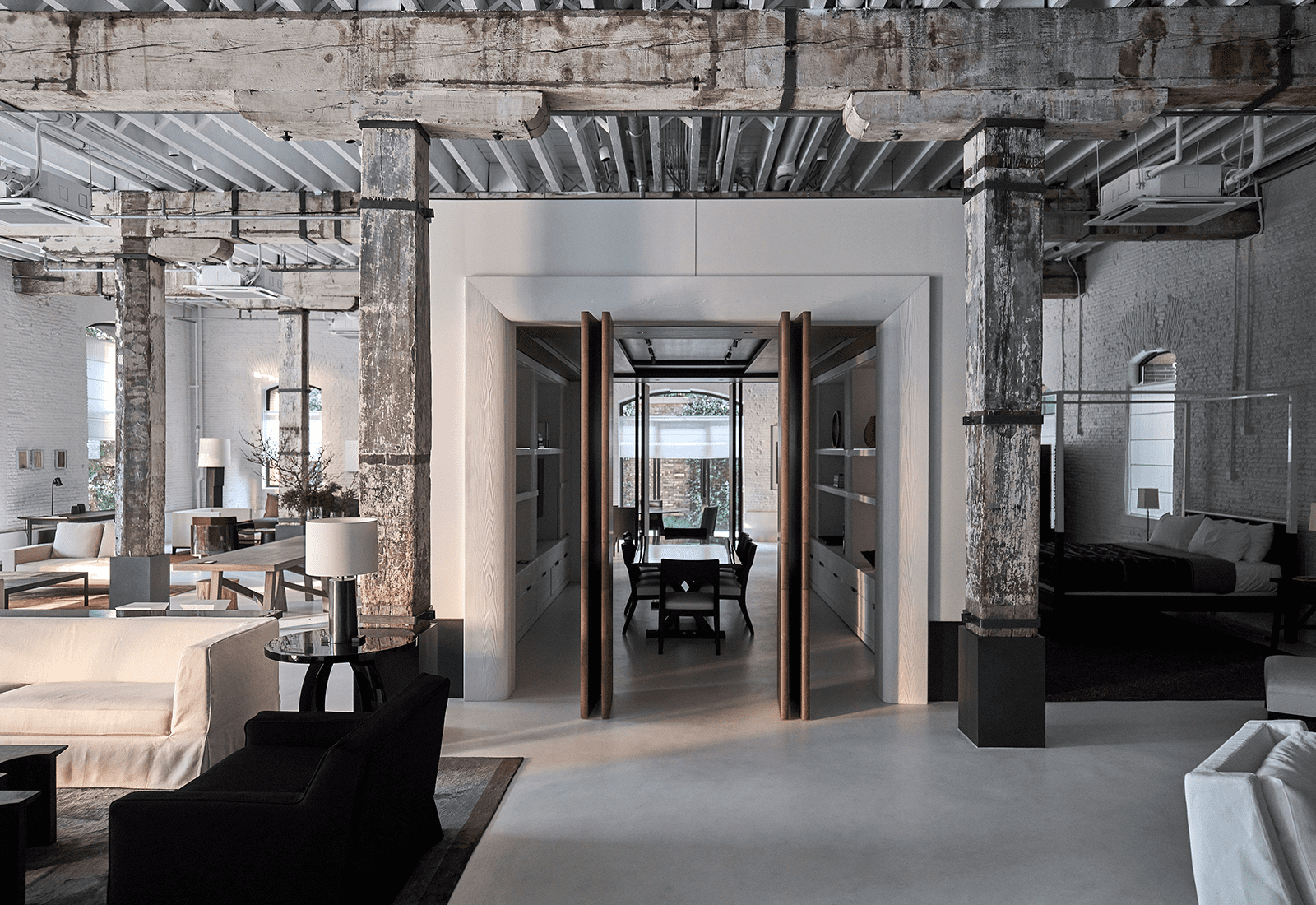 A new address in New York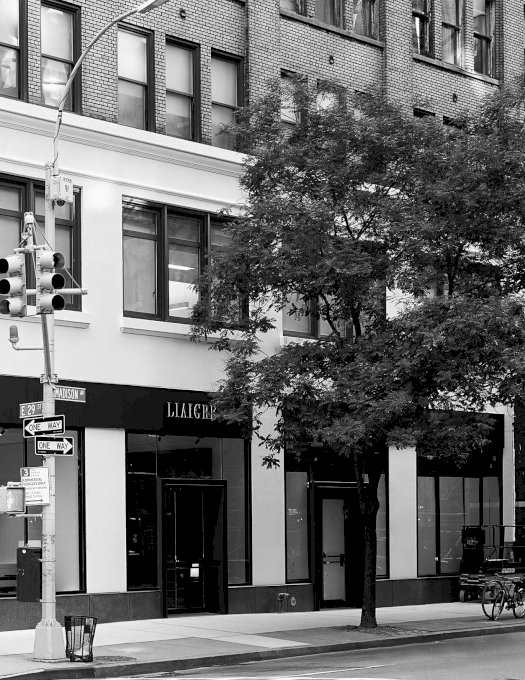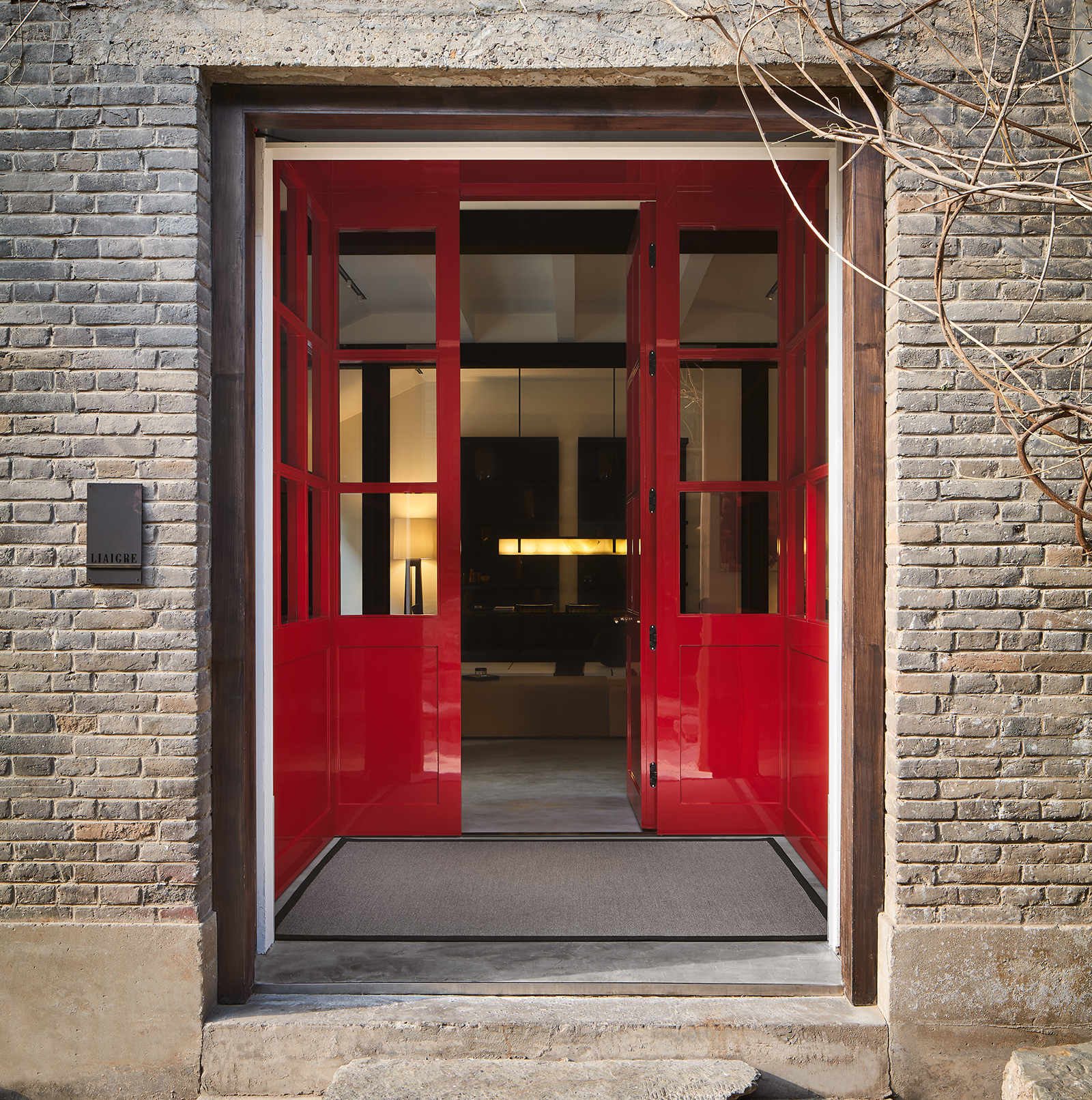 Inspiration
Shanghai showroom, China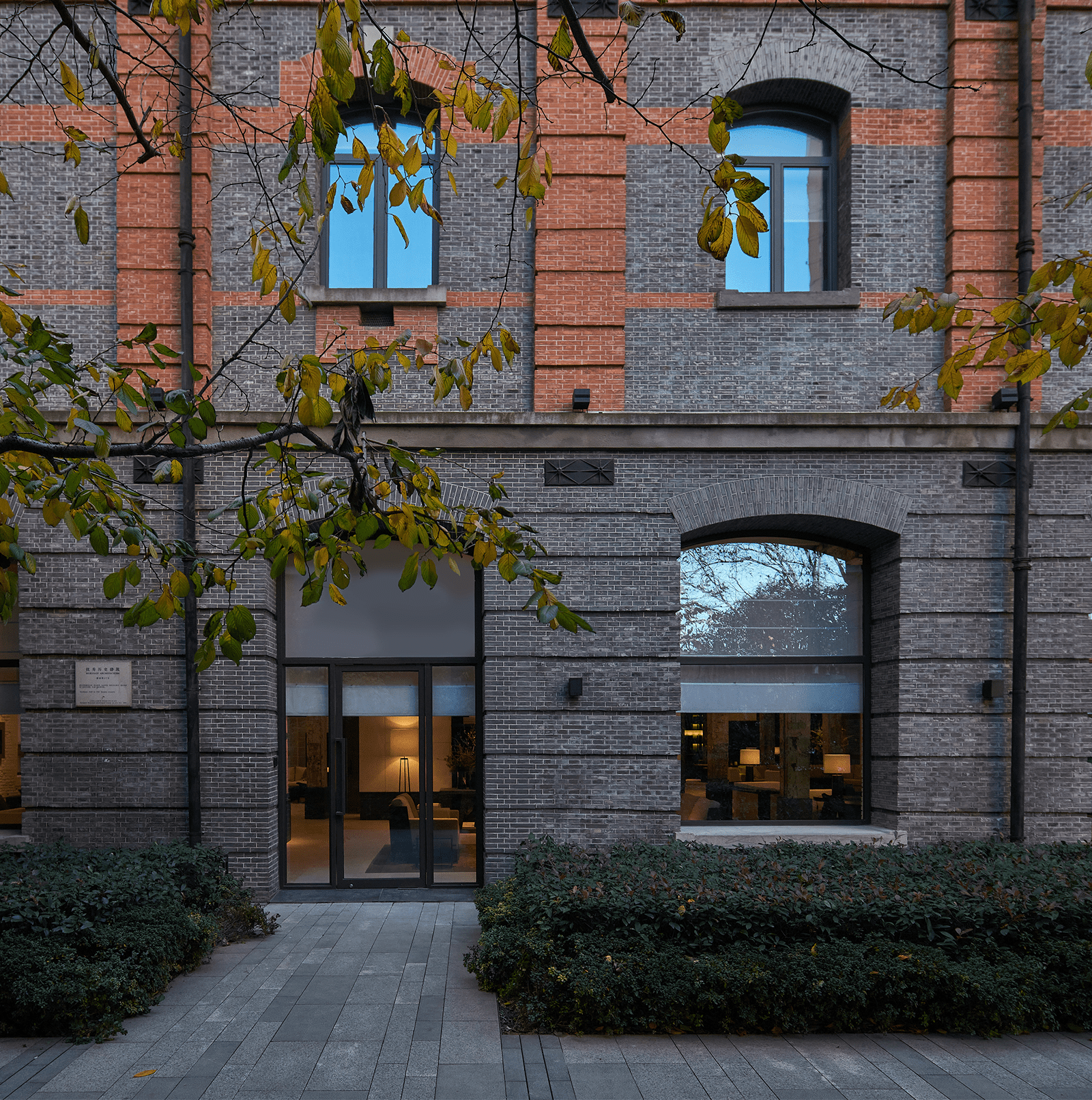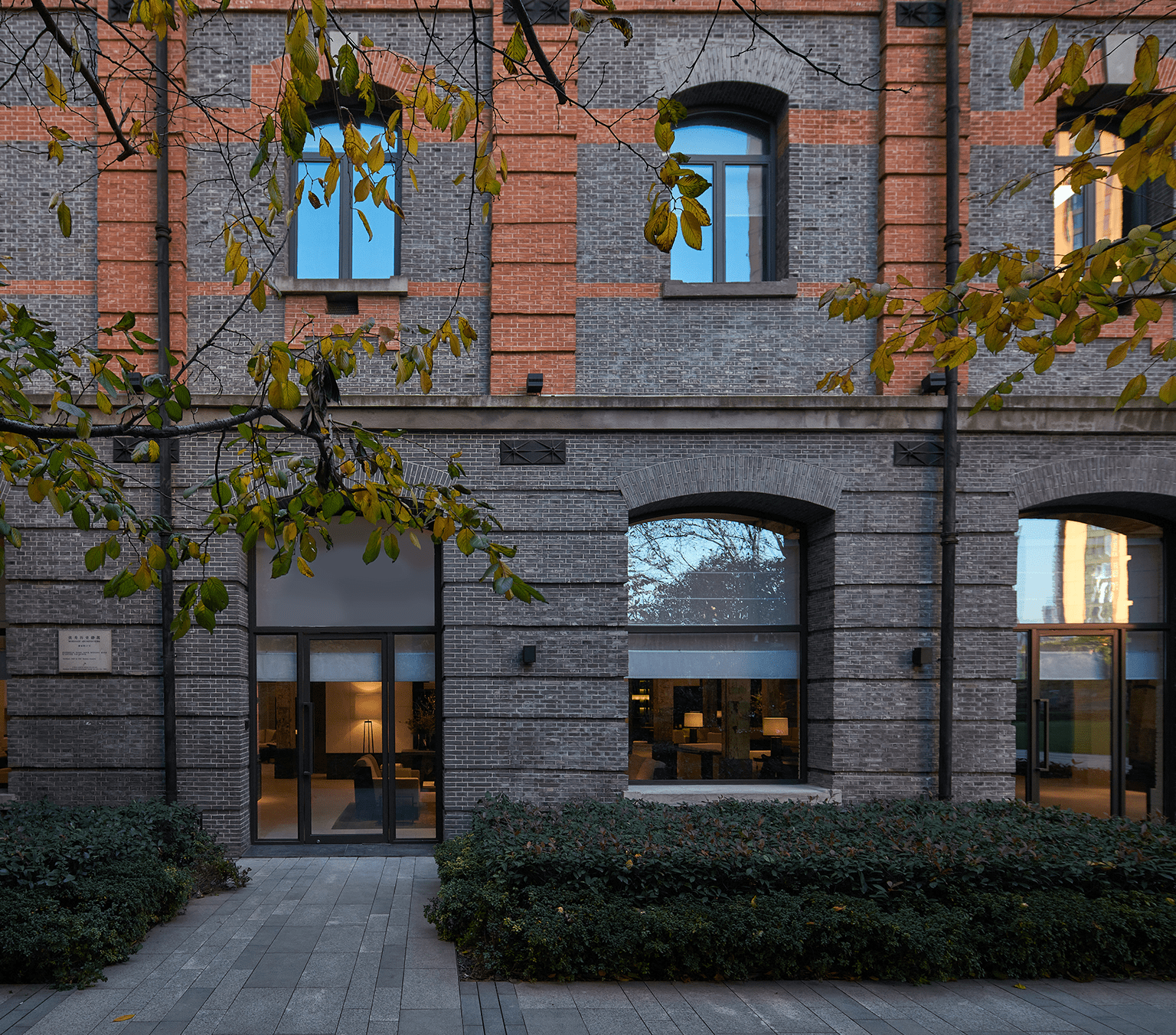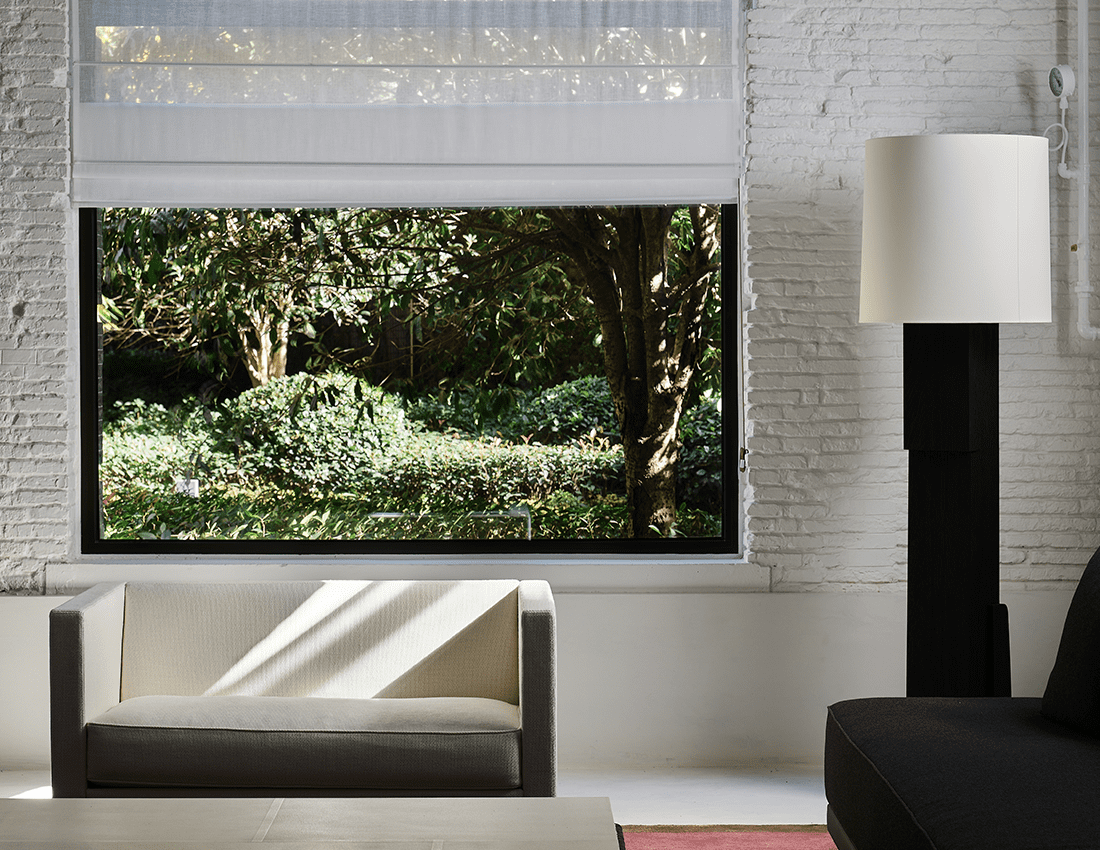 After two years at the Twin Villas, Liaigre is inaugurating a new flagship that has a completely different identity, whilst preserving a strong cultural heritage. The Xintai warehouse is a Protected Industrial Heritage Site and remains one of the rare testimonies of Shanghai's industrial history and its exchanges with the West. Located on the northern bank of the Suzhou Creek, the British construction dating back to the beginning of the 20th Century was originally designed for the manufacture and stockage of textiles.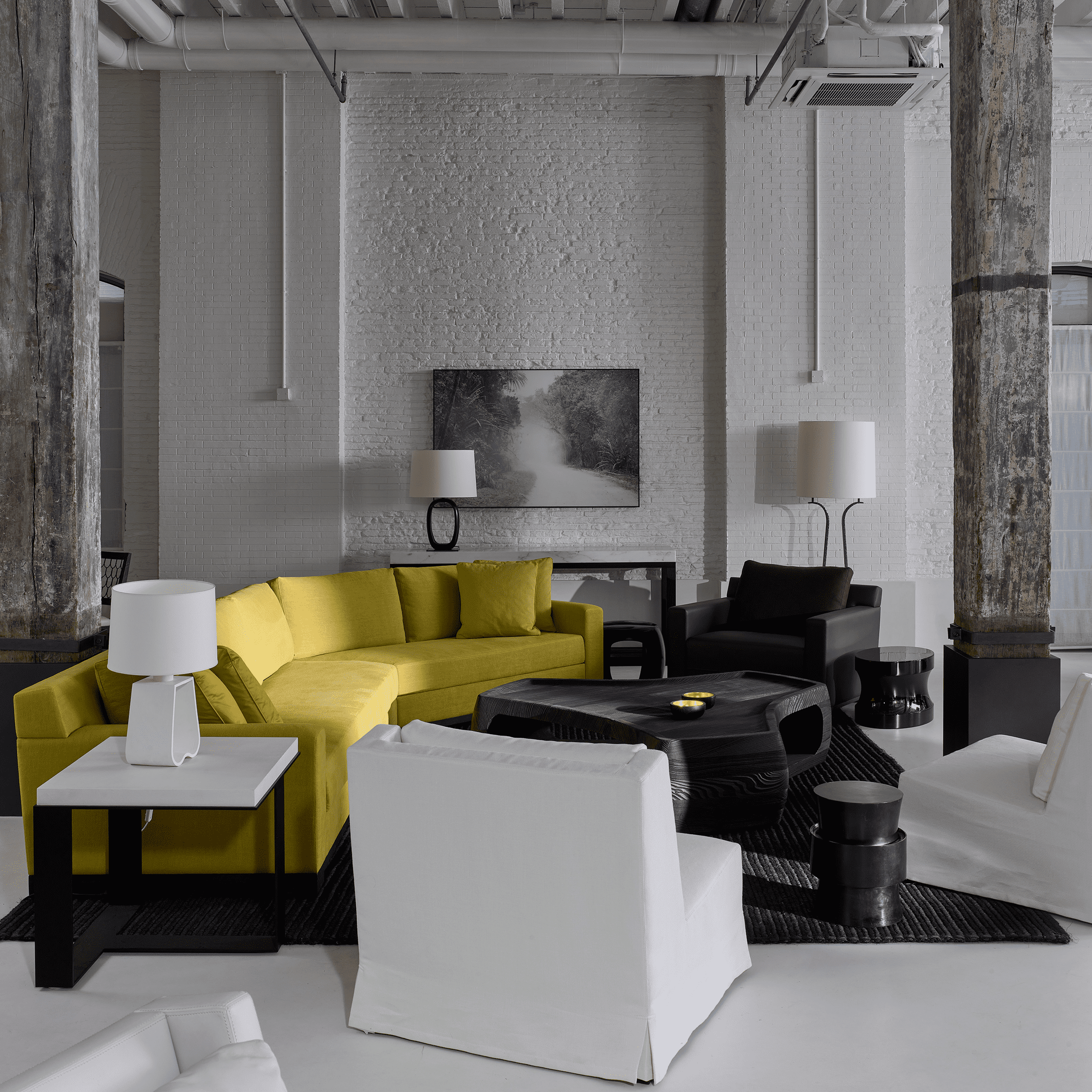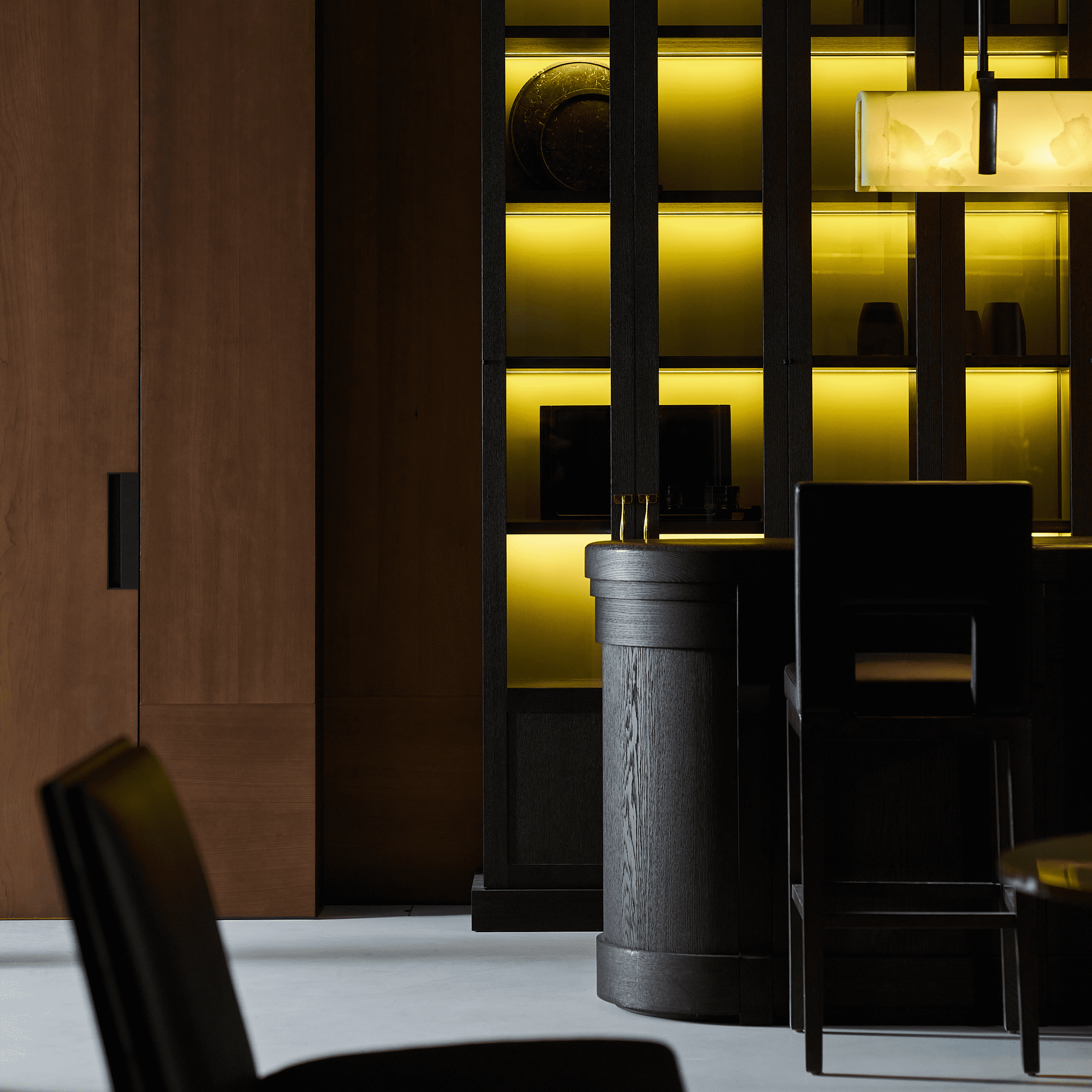 The uniqueness of the site together with its architectural constraints naturally guided the Liaigre Studio to deal with the space like a loft, an open living area steeped in its history. In a process of rigorous conservation, the Studio enhanced the historical architectural elements and the memories they represent, such as the structure of the column-beams, the wooden ceiling and brick walls. Like the historic hotel Mercer in New York, inaugurated in 1998, where the brick walls were painted white. The choice of tinted cedar wood and white sand blasted spruce evoke other projects that identify LIAIGRE, such as private homes situated in the South of Germany (Liaigre Création, Rizzoli New York, 2020) or the Liaigre flagship store at 77, Faubourg Saint-Honoré in Paris. 
The "box within a box", an elementary and radical exercise, which allows to develop a more confidential space that accommodates a meeting room, without distorting the historic architecture. In the bar area, with its cedar wood covered walls and green onyx hanging lamp, the bar and Alta cupboards create a warm and intimate atmosphere. Ida, the green onyx hanging lamp and the green lacquered Alta cupboards were specially developed for the space and evoke the color of "jade" that represents the fusion of Eastern and Western cultures, characteristic of Shanghai. A contrasting beauty emanates from the fusion, expressing Liaigre's DNA where the past and present, East and West, sophistication and the rawness of the place all interact.