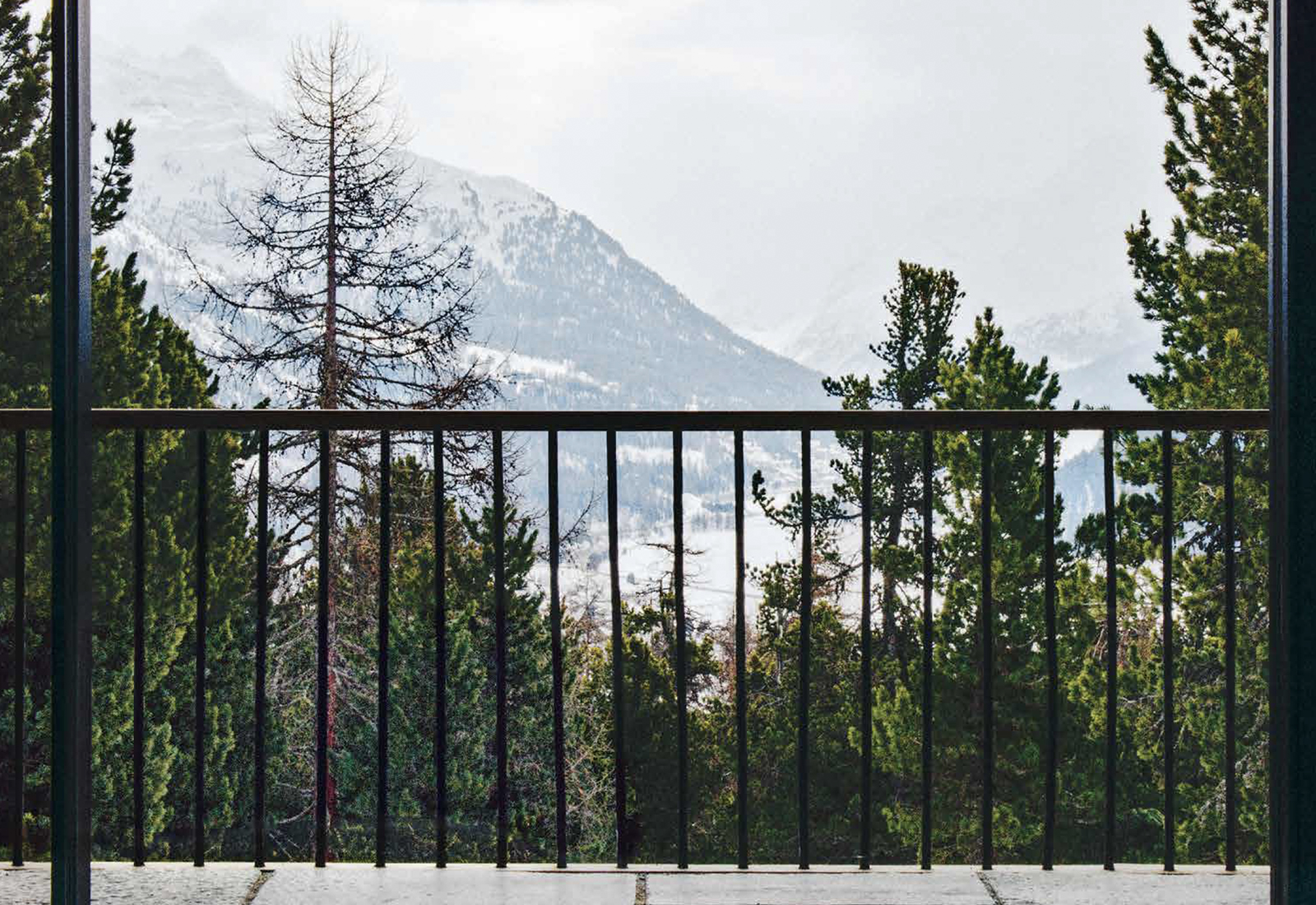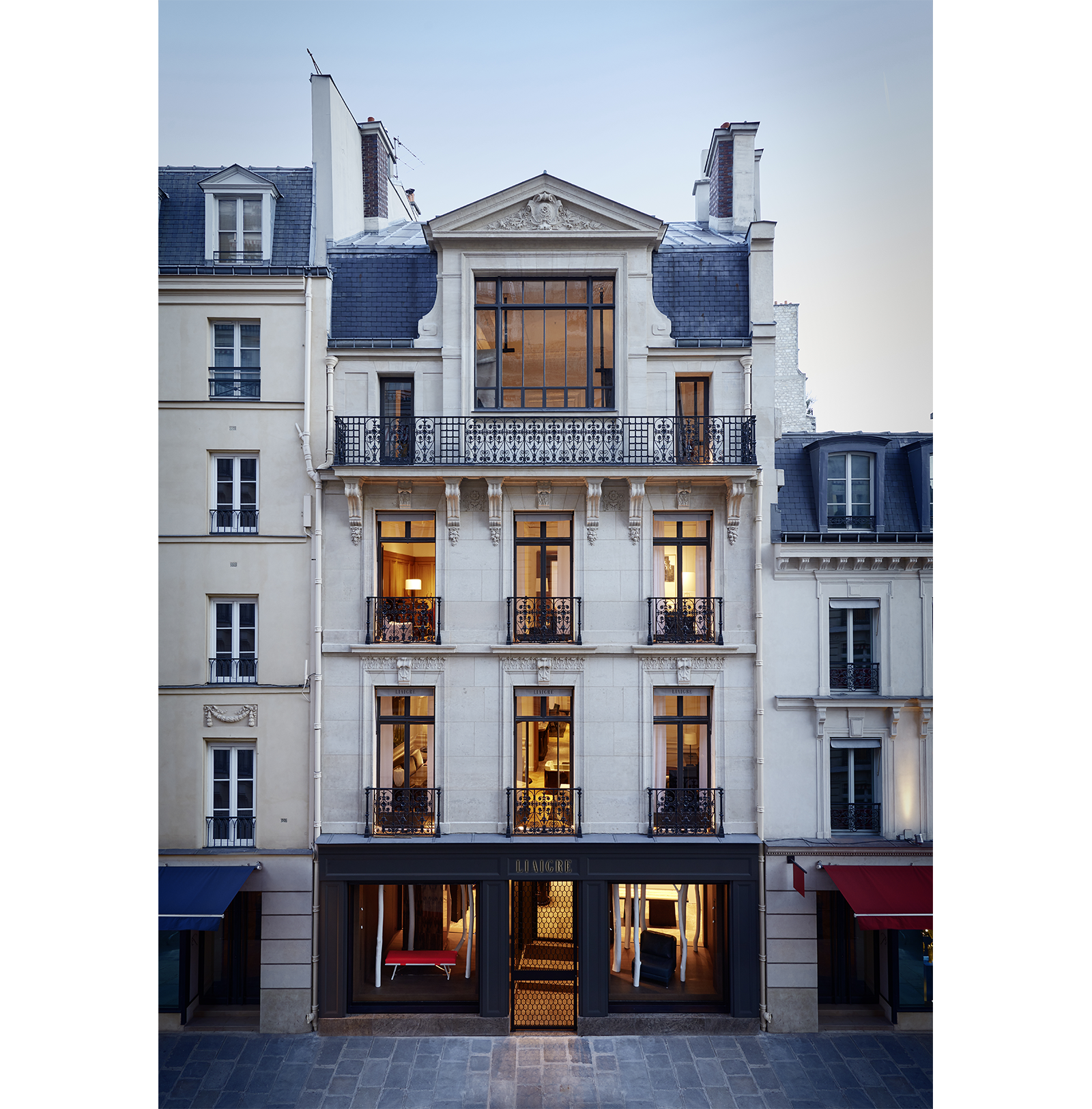 A modernist palace in New Delhi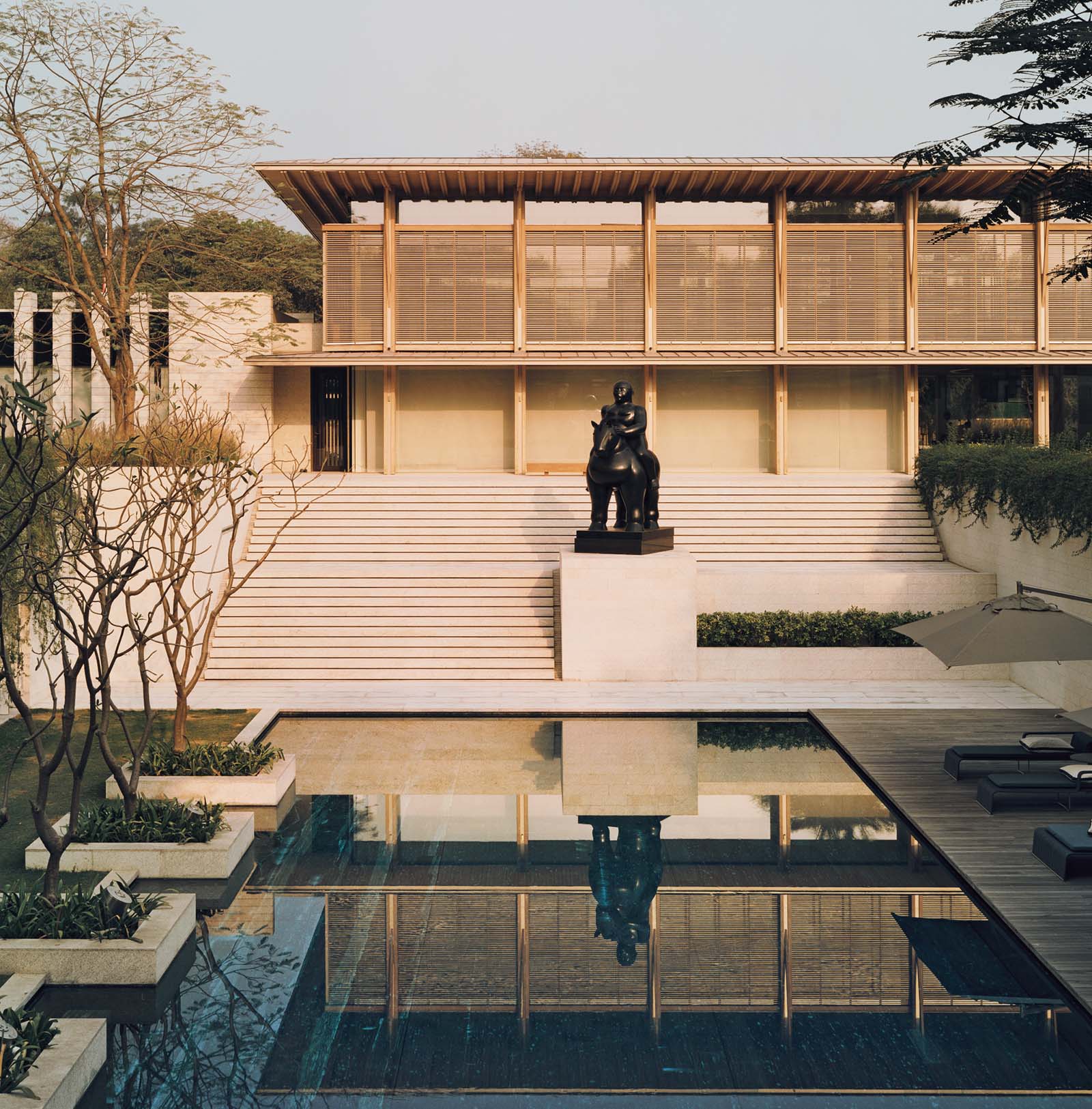 Inspiration
Switzerland – The house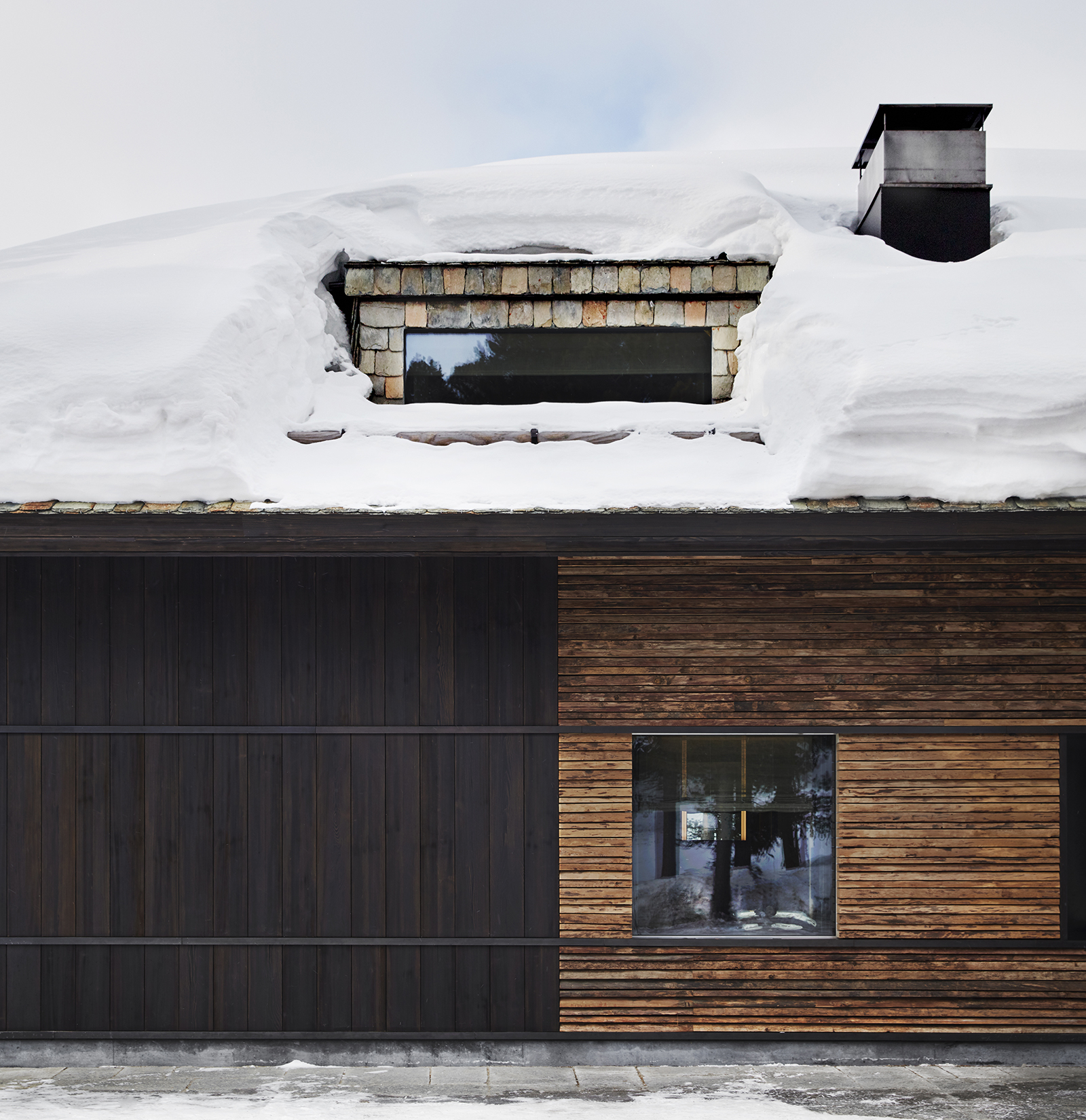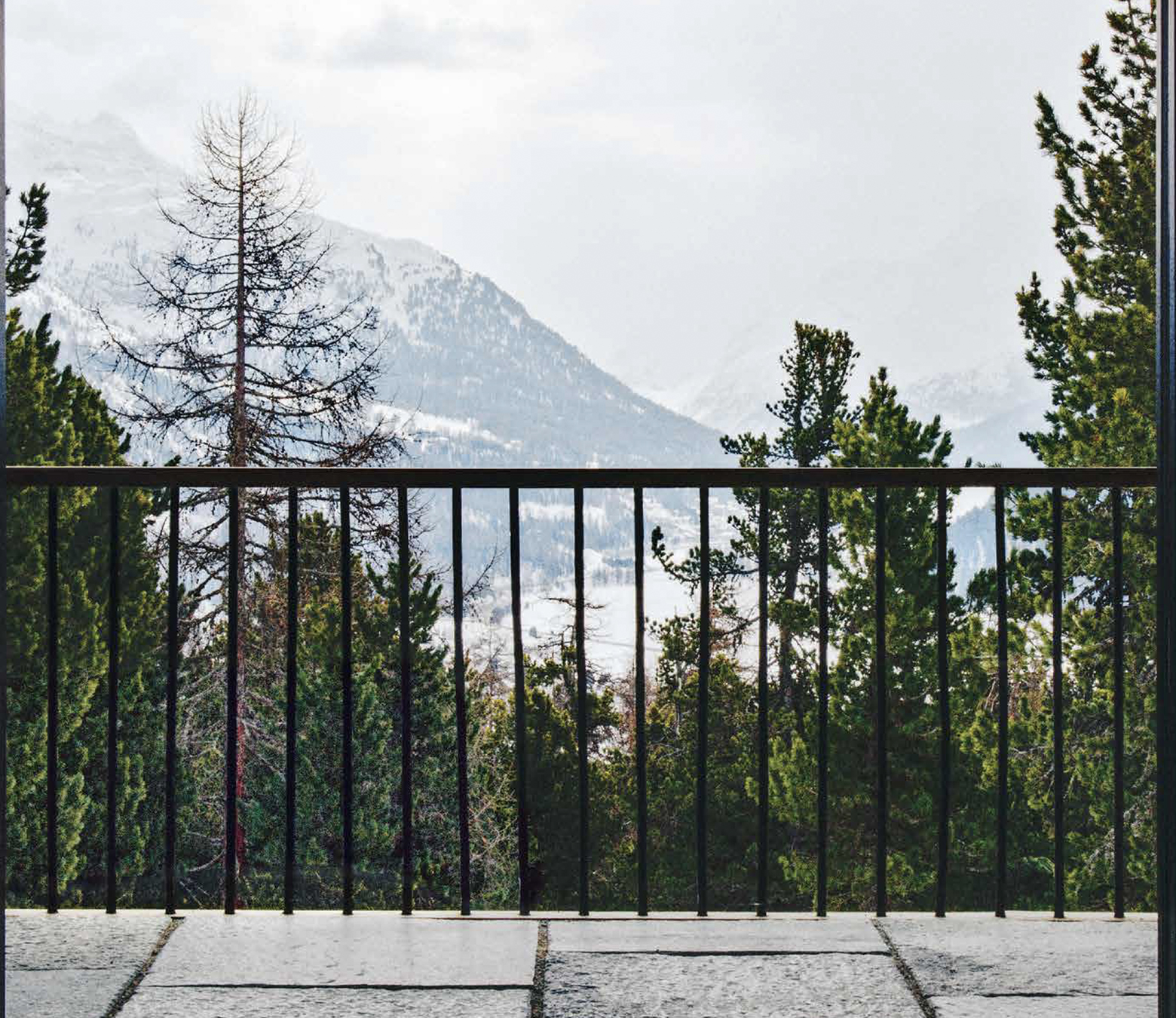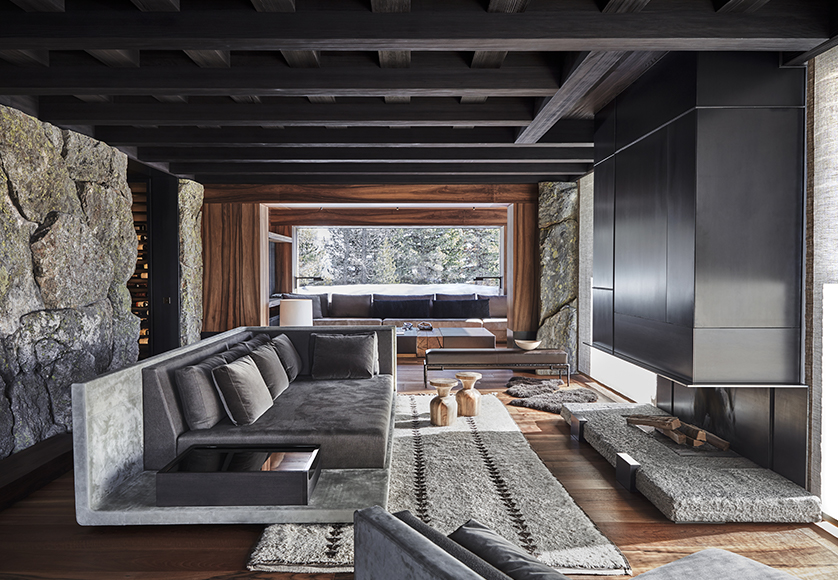 The house that Liaigre has completely refurbished is not a chalet. It is a large, permanent building, erected at the top of the village in the 1950s–60s, and whose potential was spotted by a sports- and outdoors-loving family.
It required an adoption of the simplicity of mountain refuges while retaining the highest levels of comfort, playing with marriages of authentic materials (wood, stone, patinated metal), brought out by visual and tactile contrasts.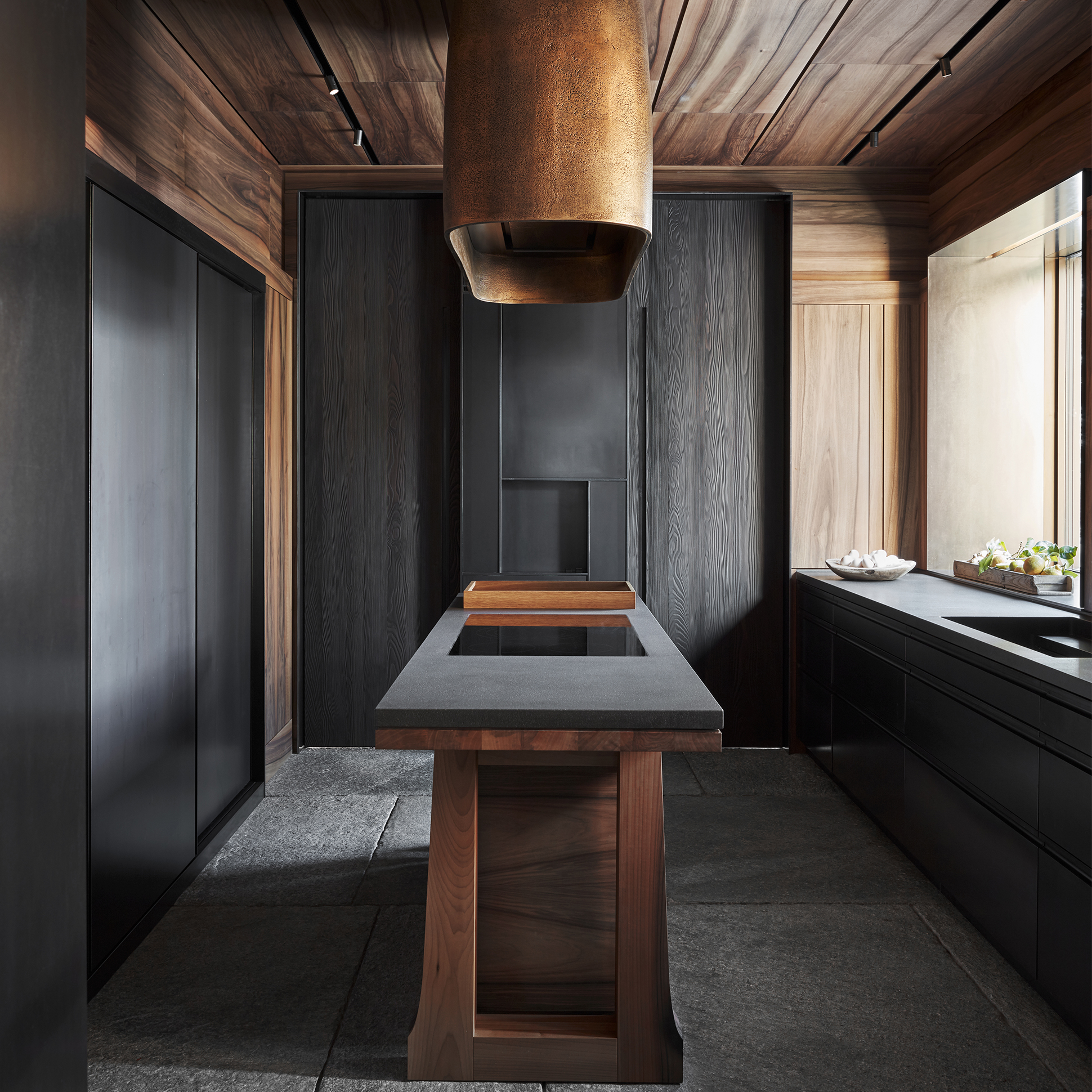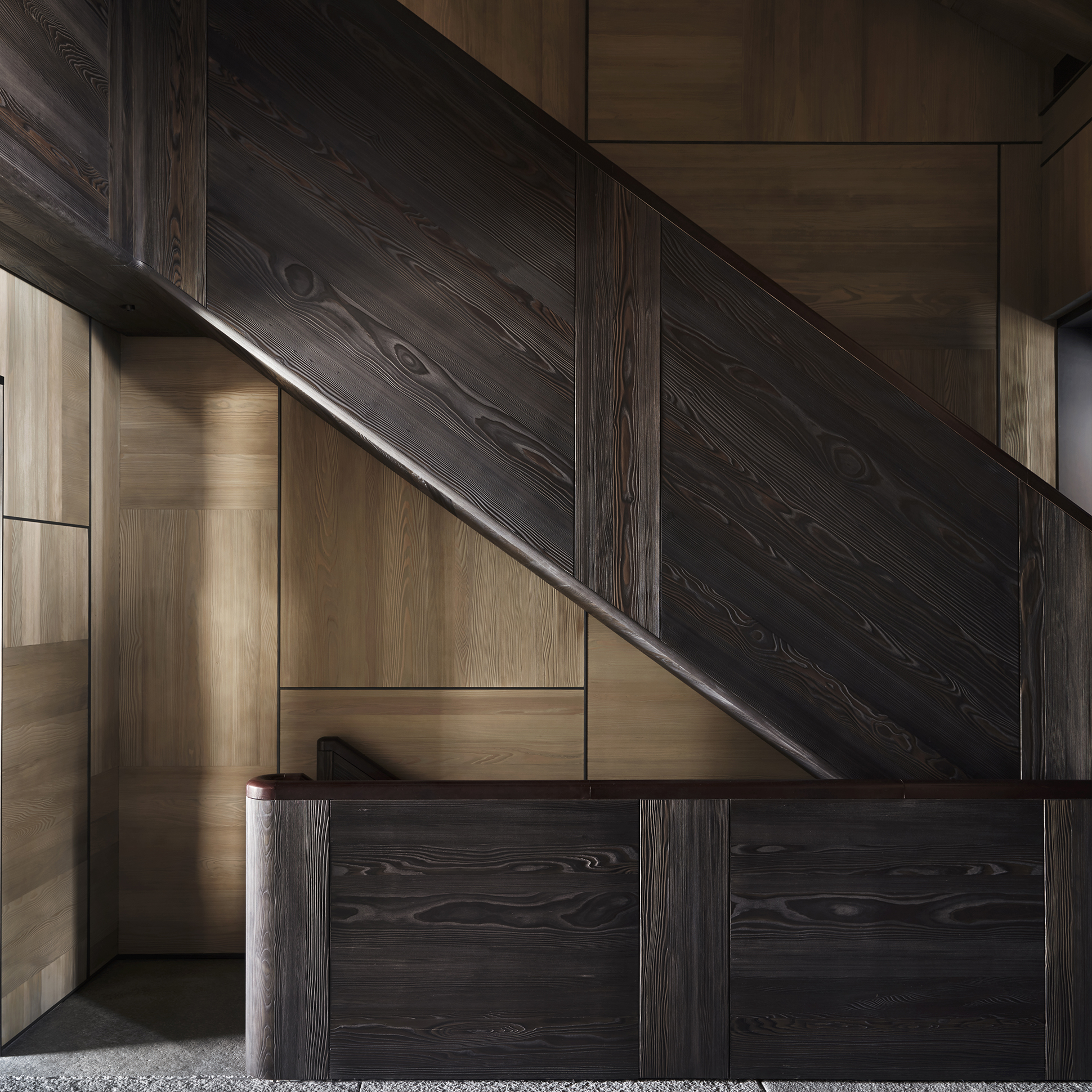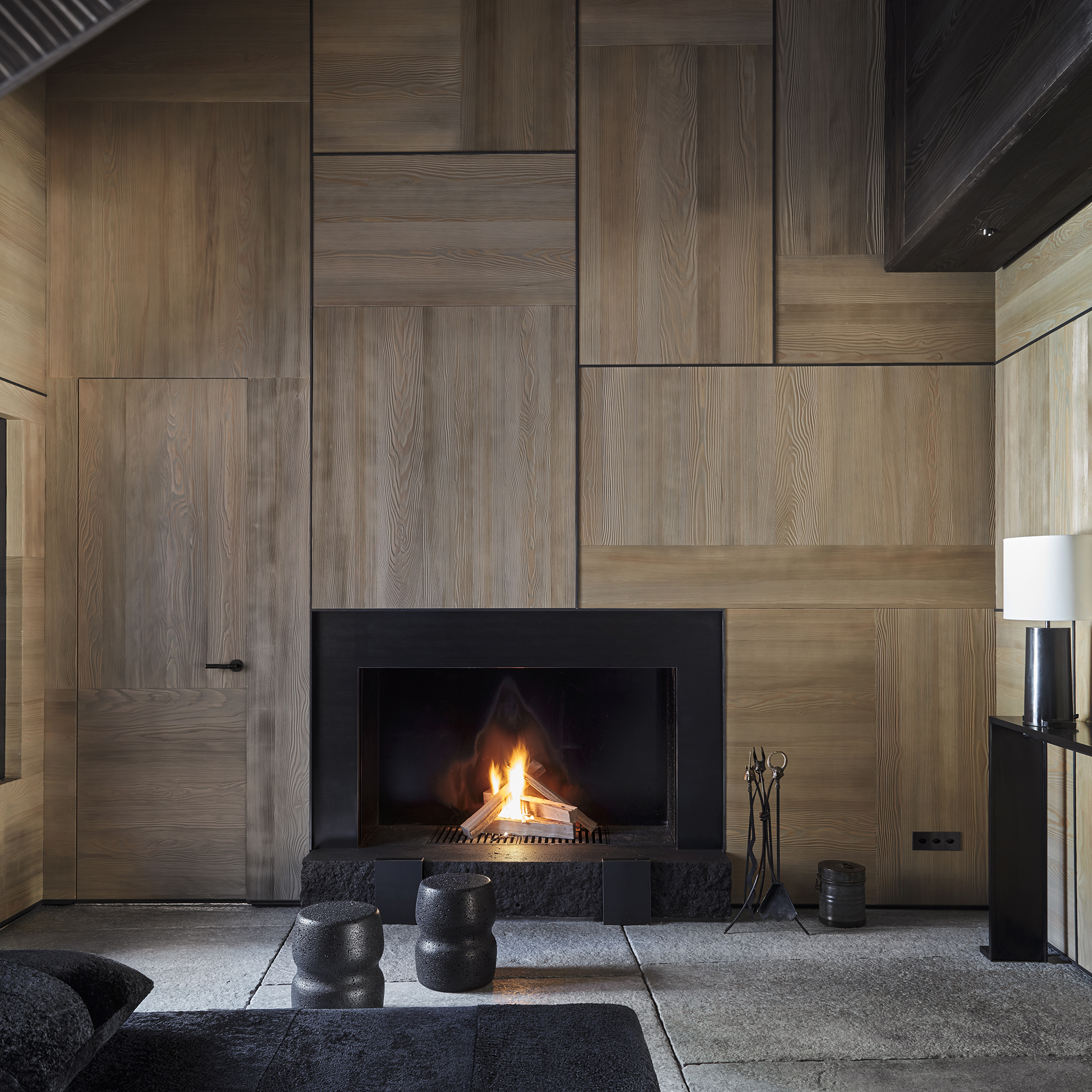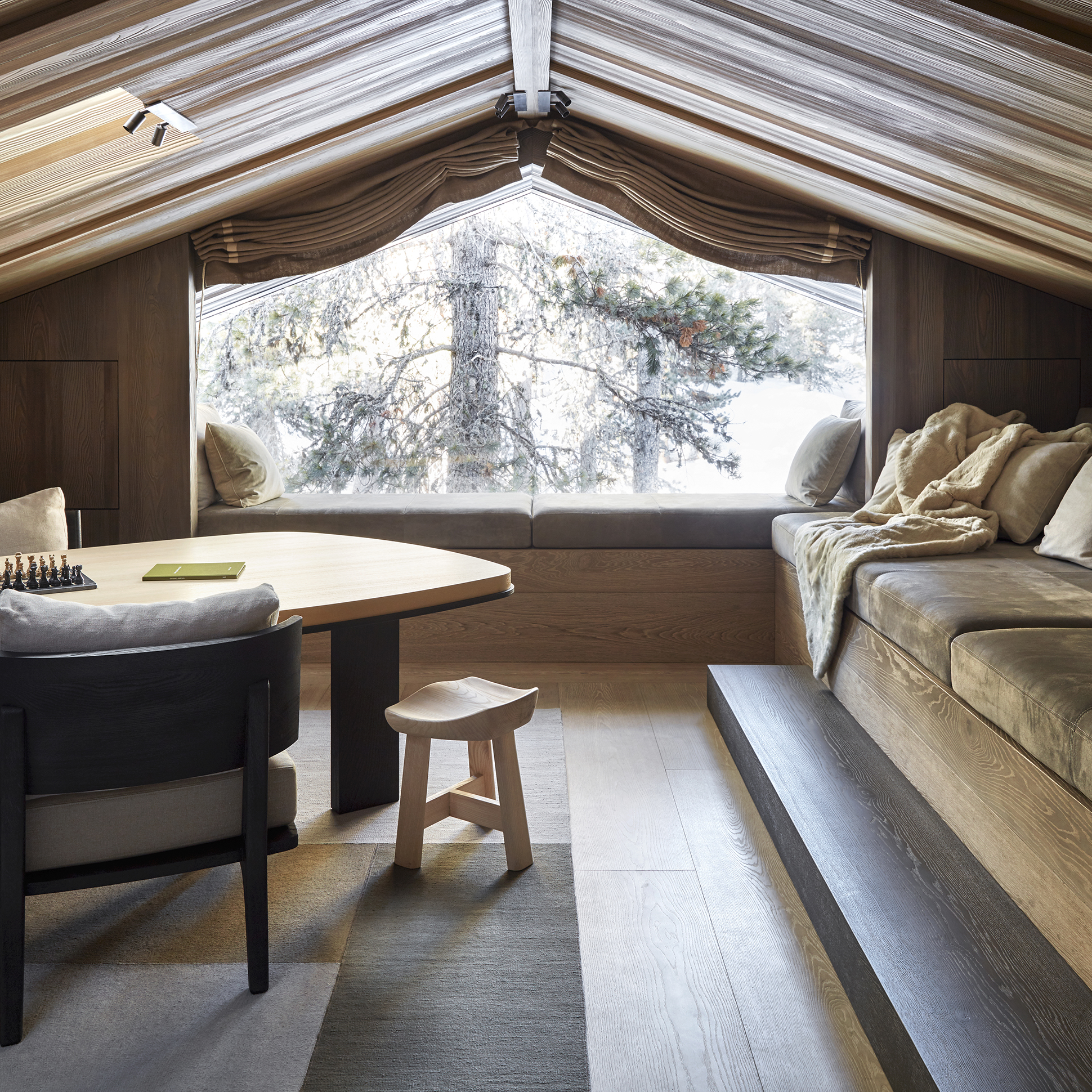 The fact that the house stands in the heart of a natural setting of contrasting tones guided the search for and selection of the materials: the dark gray of local granite ripped out of the mountain, the silvery gray of lichen, the softness of moss, the deep green of larches, and the whiteness of the landscape, snow-covered for much of the year, along with the presence of the forest, suggested a set of colors that perfectly suited the site. This mineral world, softened in the winter by snow and in the summer by greenery, was something that Liaigre's teams wanted to echo inside the house.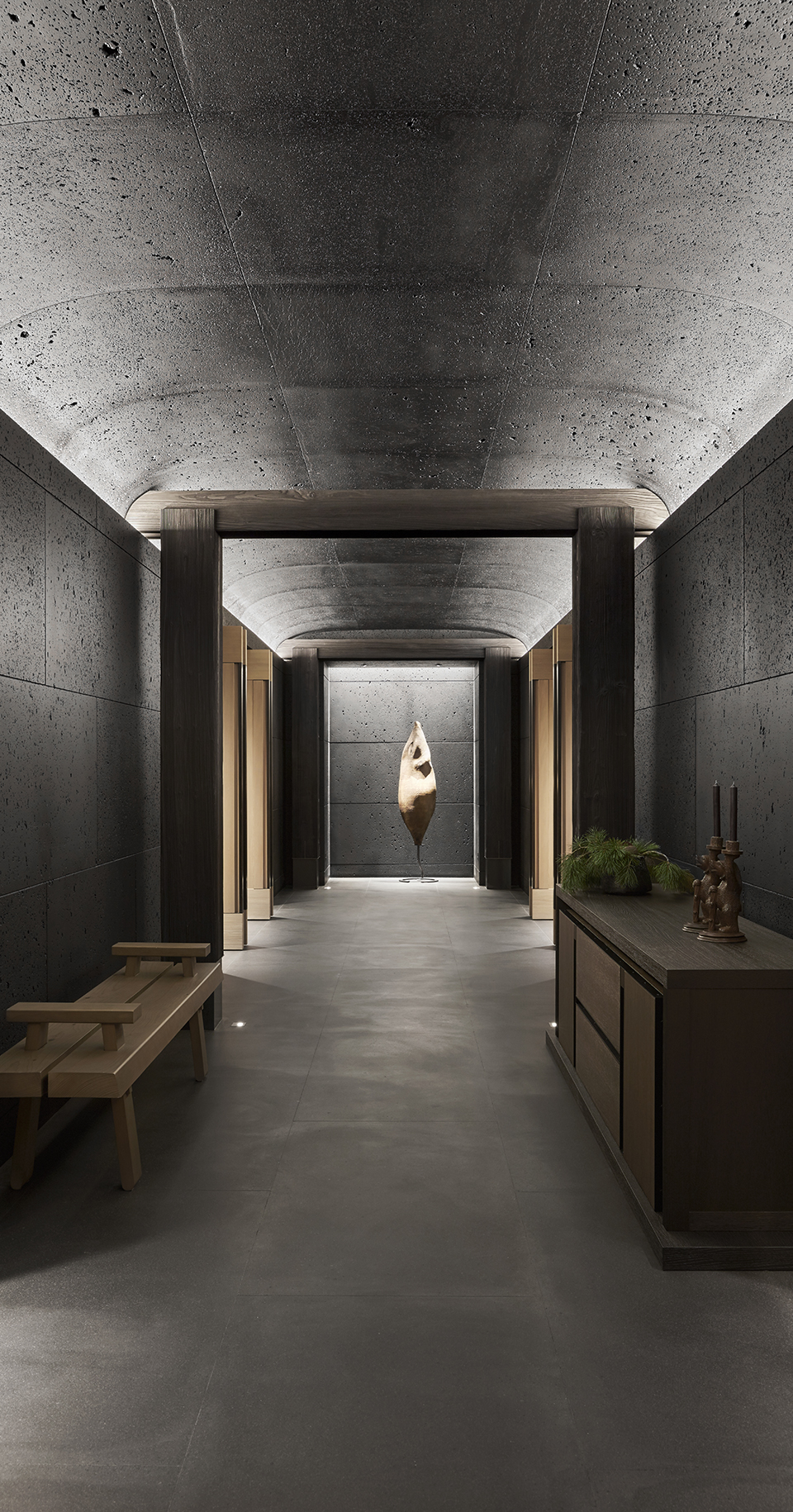 The spirit is a deliberate reflection of Saint Moritz, being both of its time and timeless; both the old and natural elements used in the house give it a gentle patina that adds to the feeling of permanence that emanates from this reassuring microcosm, right in the middle of a sometimes hostile mountain environment.