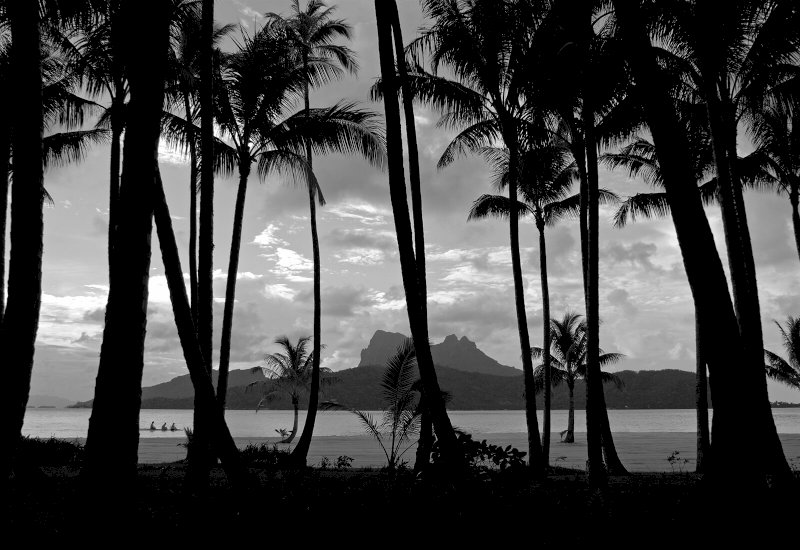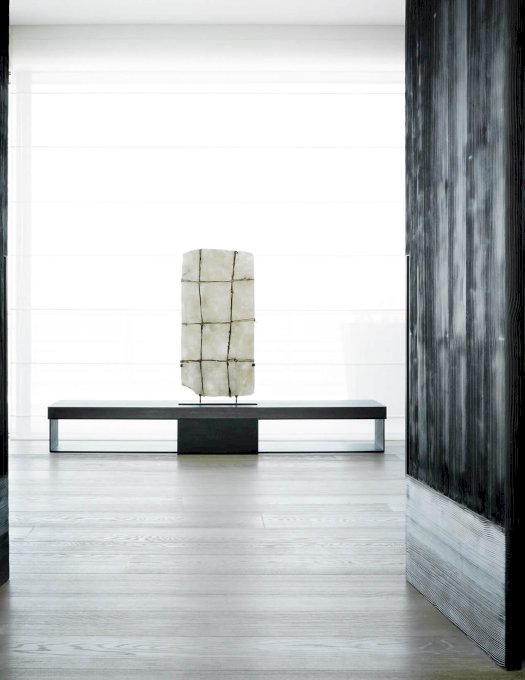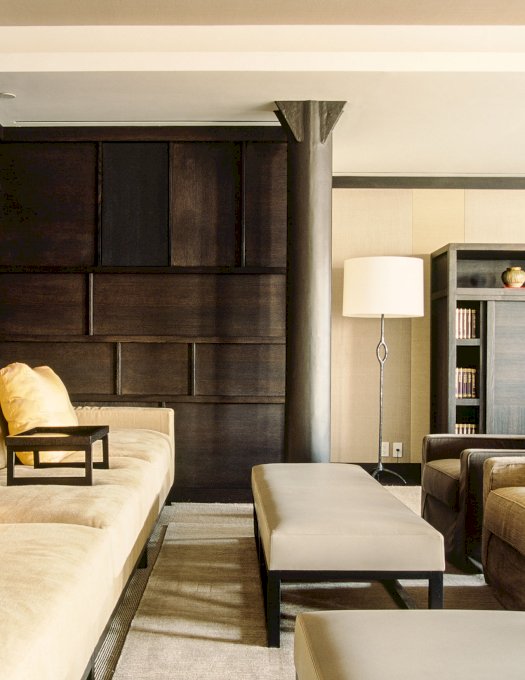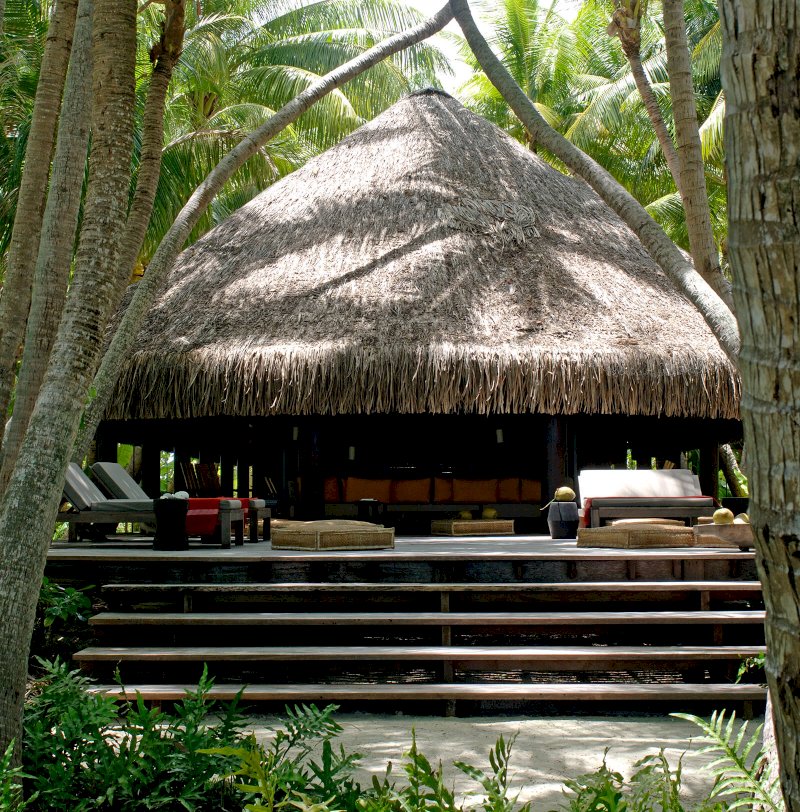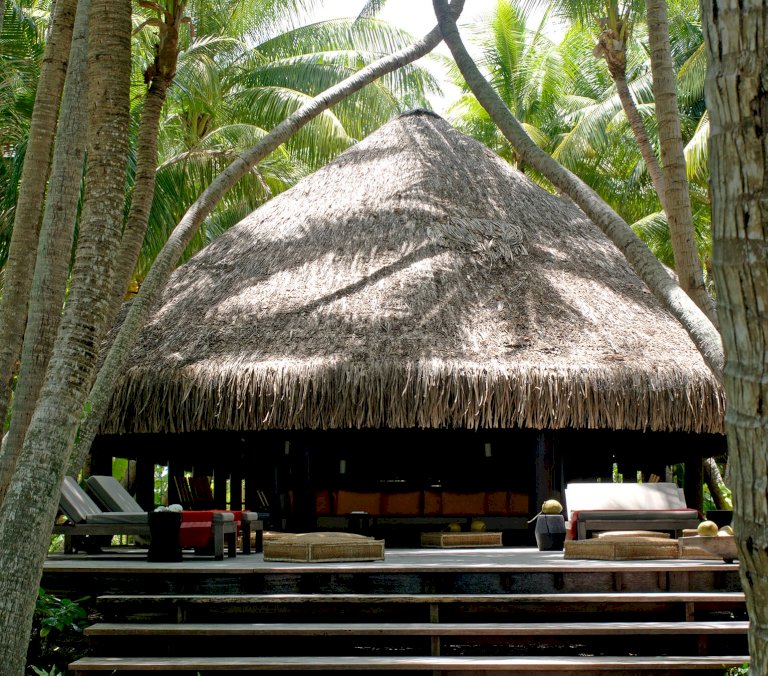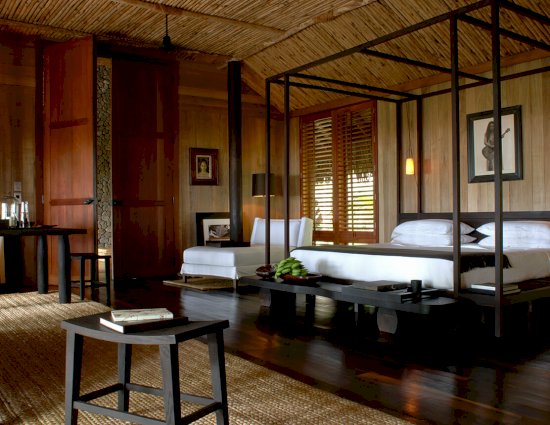 The task of restoring tranquility to this Pacific Isle of Eden was entrusted to Liaigre by photographer and art director François Nars. Formerly owned by French explorer Paul-Émile Victor, Motu Tane was devastated by a terrible cyclone.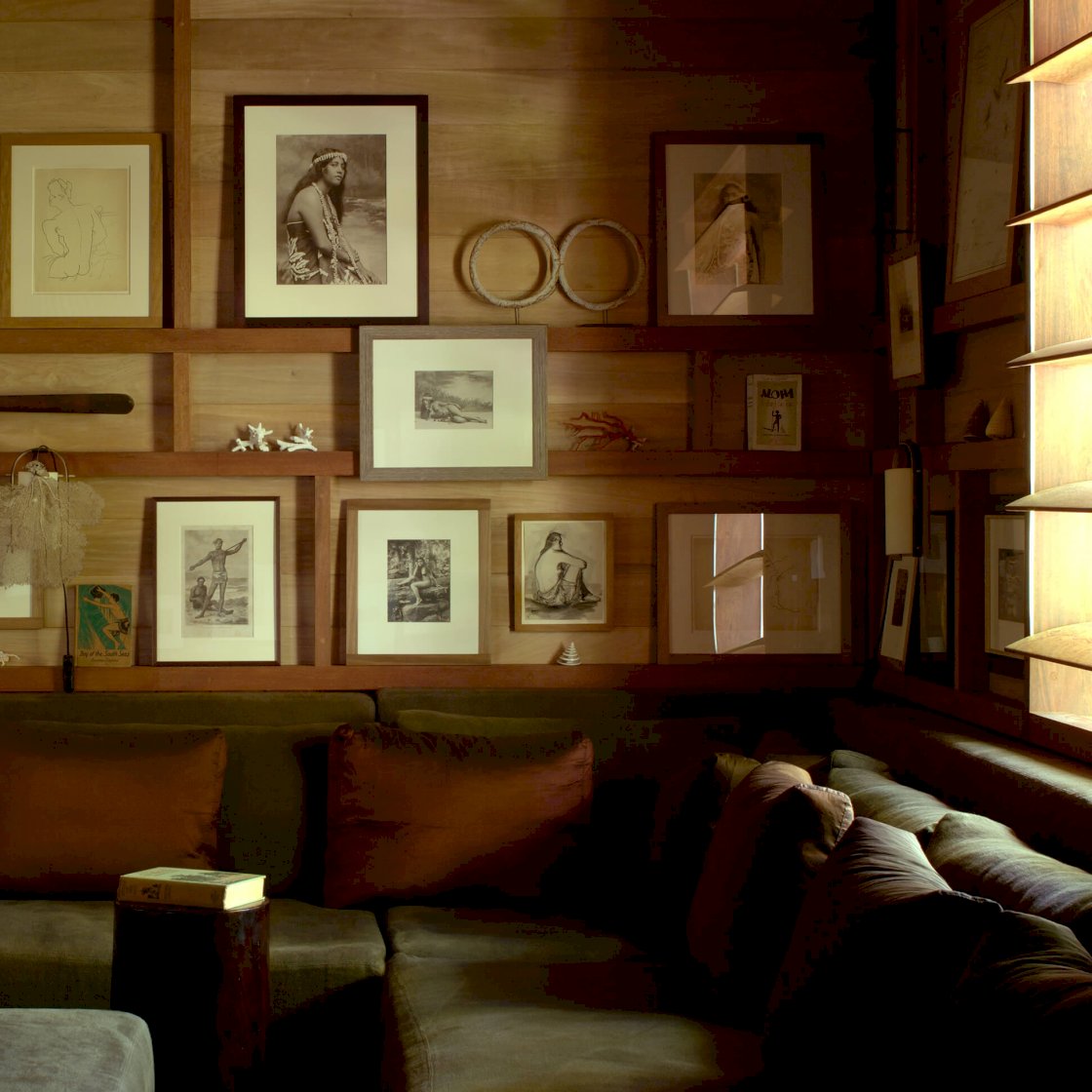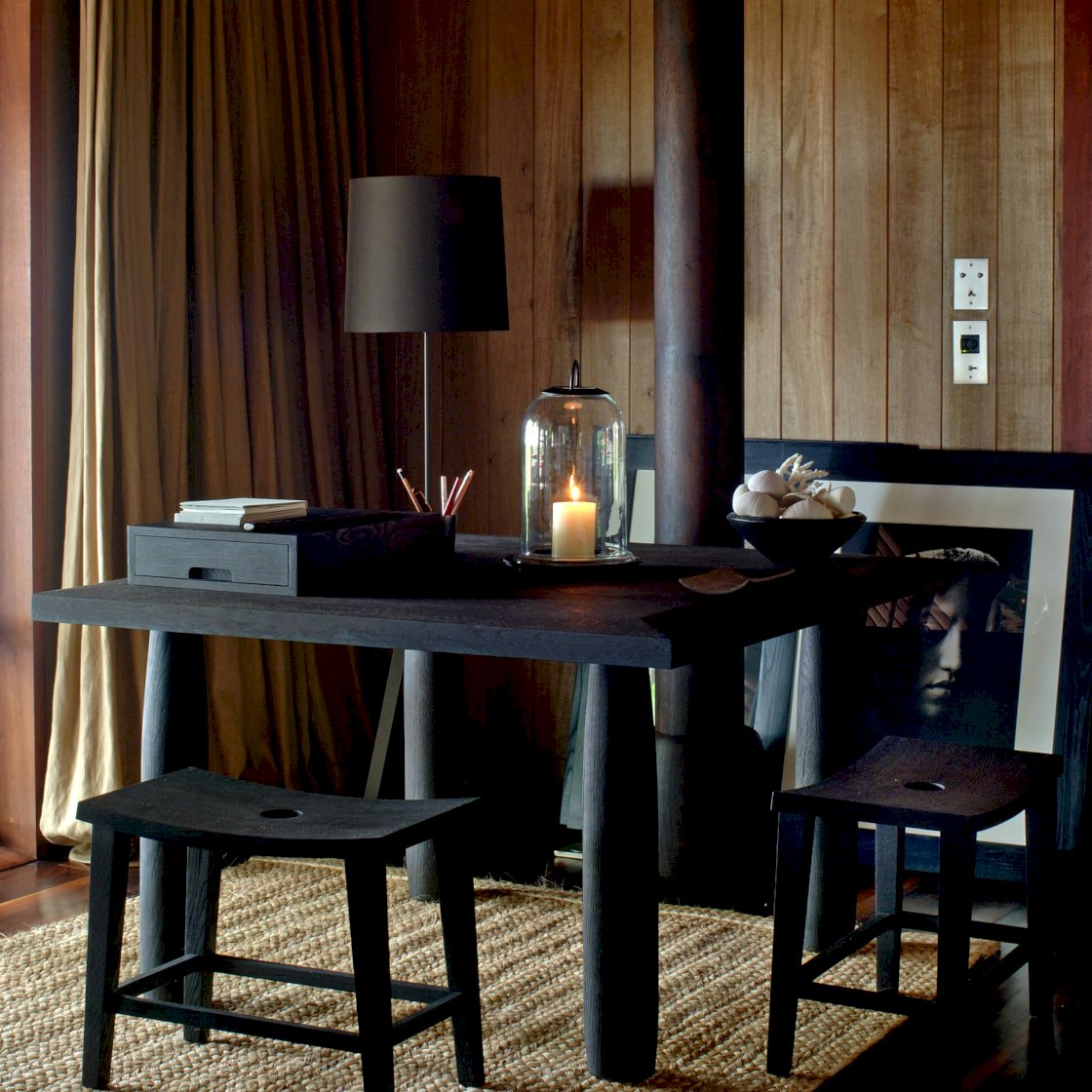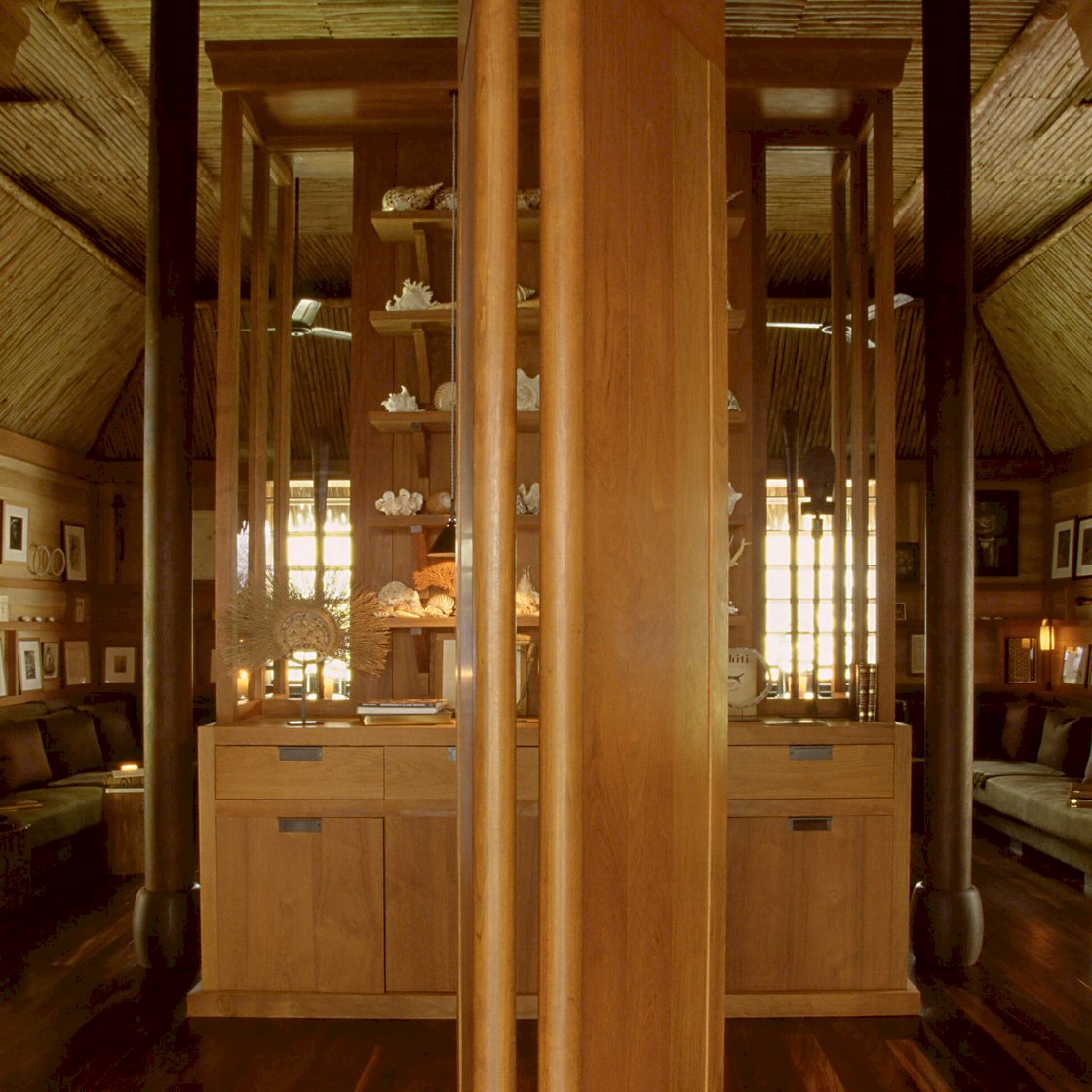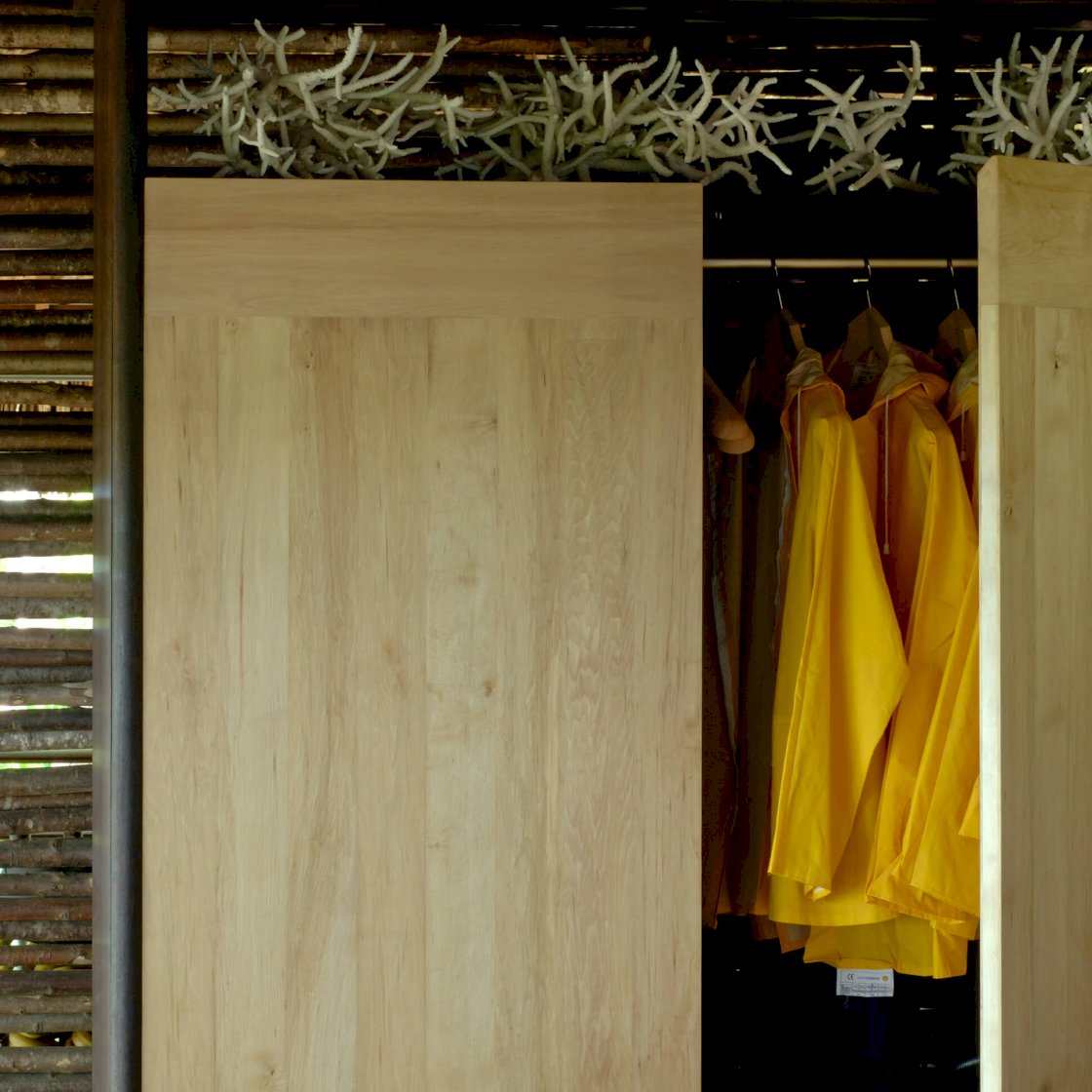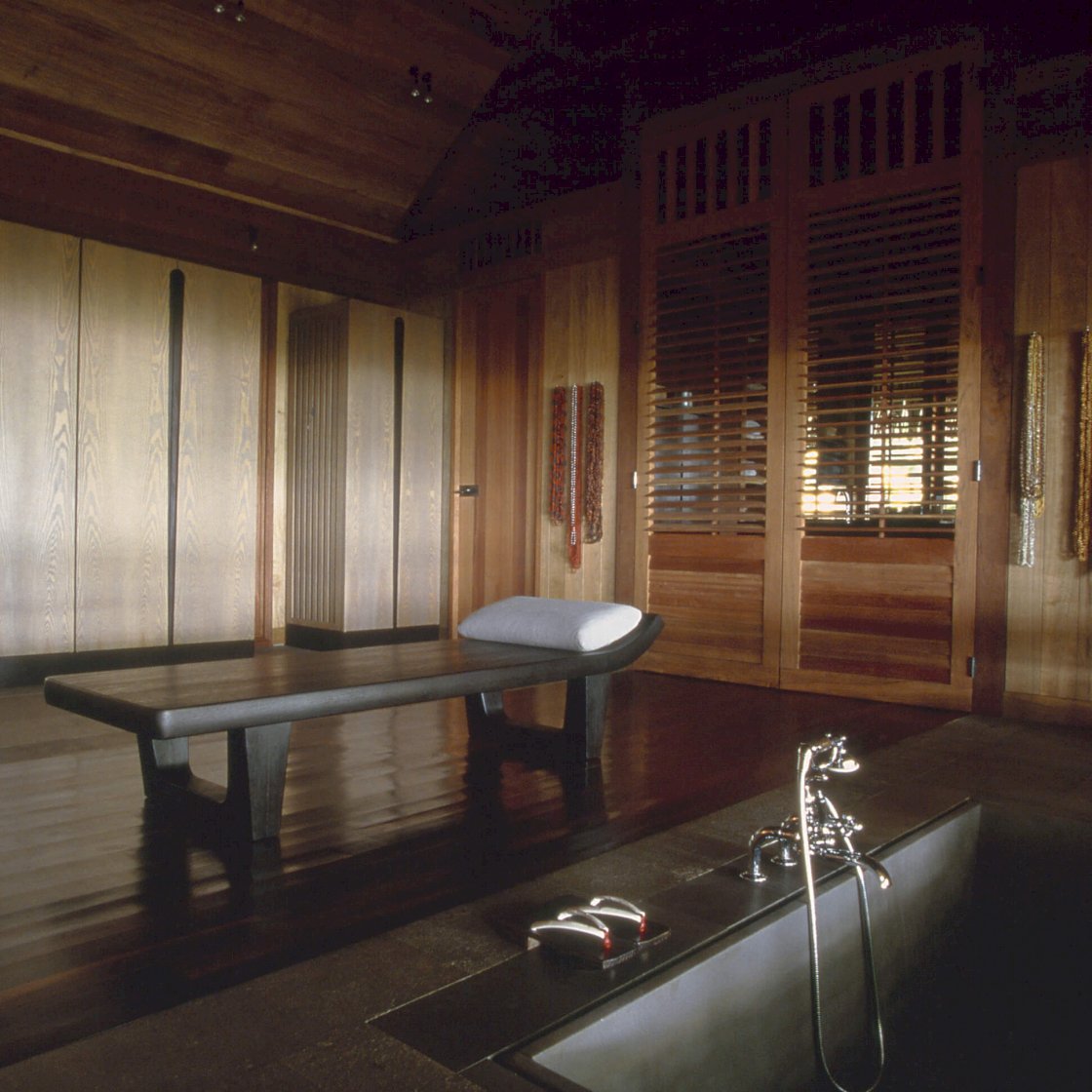 Landscaper Pascal Cribier along with the new owner planted a tree line composed of a thousand palm trees facing the ocean to protect the island from stiff winds and to shield the new structures.
Liaigre drew heavily from the local culture.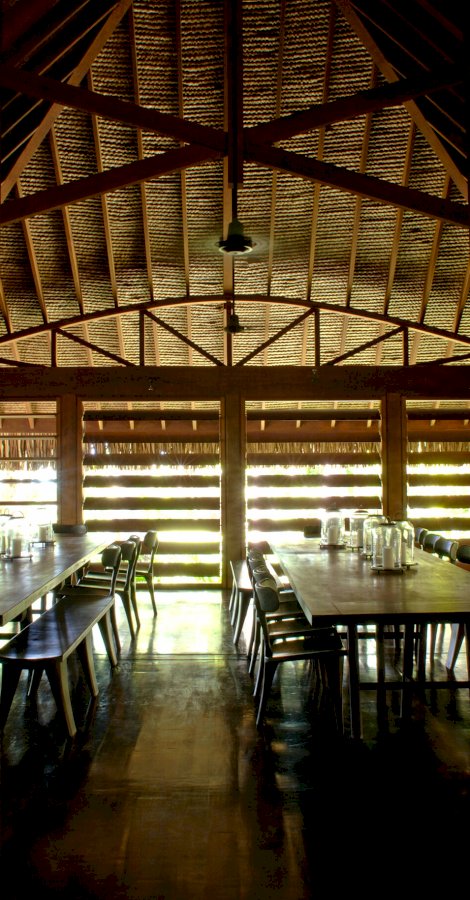 In designing an estate that blended into its surroundings while working around a great many constraints, Liaigre drew heavily from the local culture, adopting traditional building techniques including the use of stilts, volcanic and lava rock, woven pandanus leaves for roofs, and beams made of filao and tamarind woods—all local materials that fare better against harsh storms than more rigid materials such as concrete. With fifteen bedrooms and large spaces for gatherings and relaxation, every building has been decorated with a natural aesthetic so residents can enjoy the serenity of the island, its breezy trade winds, and the scent of tiaré blossoms in the air.